Our little prepping universe has been hit with a bunch of newbies, who are either fully on board, or are looking for a reason to do prepper-related kind of things. Many of these new preppers are just looking to act in a way that will help them sleep at night.
Never forget that the average American went from staring into their phones and complaining about their jobs to losing or nearly losing their jobs, being stuck inside a packed home, teaching their children, watching riots and a pandemic from their front porch, and wondering "What comes next!?".
Many new preppers don't have the money to put towards prepping, so there is a real struggle to get off the ground in prepping on a tight budget. The good news is, I am here with 30 days of no money preps that really make a difference.
Related: 30 Supplies for Pandemic Survival
#1. ERP (Emergency Response Plan)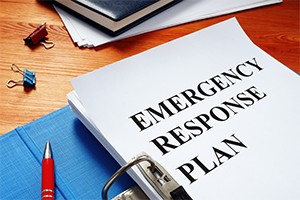 When you start a business, you need to create an ERP or Emergency Response Plan to assure your employees know how to react to a variety of emergencies.
From things like fire drills to active shooters, you need everyone to know where the ERP is and what's inside of it.
So as long as you have access to a computer, you can start writing an ERP and making a difference. It costs you no money. Written plans are highly underrated in the prepping and survival world. They save lives all the time in the business world. Build an ERP.
#2. Go for a Run
While this might seem simple, going out for a run does a number of things. It gives you some time to think about the nation, yourself, and the world around you.
It also gives you an opportunity to clear your mind and get into the meditative motion of plodding one foot in front of the other. Most importantly, you are training endurance every time you run and trust me, you will need it.
#3. Meetup with Your Neighbors
This doesn't have to be a prepper meetup. It doesn't have to be a meetup to discuss how you are going to defend your neighborhood from riots. Of course, we all want to be ready if something like that happens.
Start with a cookout, a picnic, a block party, and the like. Be sure that you can get out and look the people who live around you in the eye, and enjoy spending time with them! From there a deeper relationship will be much more effective.
Related: 5 Things You Can Do If People Find Out You're A Prepper
#4. Workout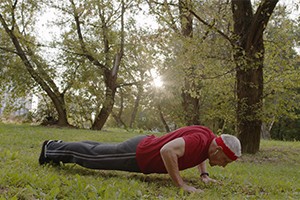 Your physical fitness is essential to your level of preparedness. Fitness is not a piece of the prepping puzzle, instead, prepping is just a piece of the fitness of the puzzle.
Fitness is a testament to your overall health and without that you have nothing. Take care of yourself, do some pushups, squats, and sit-ups every day.
#5. Wild Edibles
Whether you use a library book, a computer, or a phone app, you can spend a couple of hours in the woods or around your neighborhood learning about and tasting wild edible plants.
#6. Useful Trees
While wild edible plants are great, trees are even better, because they are around all year. After that first frost 90% of your wild edible knowledge is useless. If you understand medicinal and edible trees, you can keep that wild foraging going year-round.
#7. All Your Blades
If you have a stone or a sharpener, you can spend a day simply sharpening all your blades. If you have a chainsaw sharpener and a puck style sharpener, you can head into the shed and sharpen up things like axes and chainsaws.
#8. QA Bugout Bags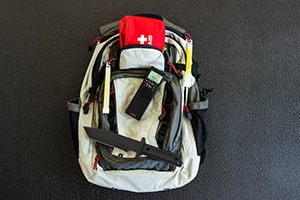 When was the last time you opened your bugout bag? Do you have any idea how old those granola bars in your bugout bag are?
At least once a year you need to open that bugout bag and take everything out. Lay it across your kitchen floor and have a look at the contents. Modify the contents to what you truly need.
#9. Conduct an Area Study
Popularized by Sam Culper of The Forward Observer, an area study is free to conduct and will explain your area to you in deep detail. It takes time and thought, but you can basically knock the whole thing out without any money. There are some great YouTube videos on how to create your own area study.
This is a task that most people do not want to undertake because you have to find out about resources, crime and even gangs in your area. You might not be thrilled with the results.
#10. Zero Rifles and Firearms
5 million Americans bought firearms in the month of July. That means there are a bunch of people who have guns that aren't yet zeroed. Are you one of those people?
You can zero a weapon for free, if you have bore sight and a quiet place to focus.
Related: Firearms for Emergency and SHTF Situations
#11. Free Mobile Apps
There is a slew of great preparedness mobile apps. You can organize your preps, learn about bushcraft, or even practice some tactics on a survival game. Don't deny the benefit of a little survival simulation gaming.
#12. Your Pantry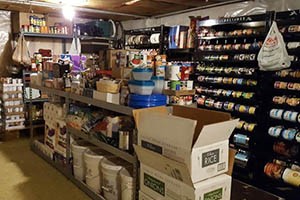 You haven't had company over in a long time. People have been hiding from you because masks and riots and inequality and so forth.
When you stare into your pantry, do you see something you're proud of? Remember, the more organized you are, the more space you have for more preps!
#13. Library
The library is full of free books where you can read about history, prepping, nature, and survival.
If your library is closed, than you could also use the application called "Hoopla". This allows you to take eBooks and audio books out from your library without going there.
#14. Freecycle for Preps
Check the local classifieds, craigslist, and other similar websites to see if there are local free preps you can pick up.
Gardening tools, firewood and building materials are always great options.
#15. Free Classes
There are lots of free classes online and free classes in your immediate area. One of the best examples of this is the annual first aid courses in your local area.
You can also visit Red Cross to see the free courses they offer.
#16. Make Some Money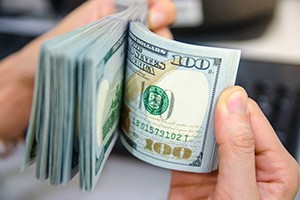 You probably have a little foothold on your preparedness knowledge. I am sure you have at least one thing you can teach the people around you.
So, knowing that, you can create a course that you can charge money for, or just teach for free on sites like UDEMY.
These courses also help you fortify your prepping knowledge.
#17. Free books
These things are everywhere! You might have to sacrifice an email, but you can get a ton of free prepping eBooks just by search "free prepping books".
#18. Meditate
Prepping can drive you completely mad! If you are not careful, a diet of disaster and apocalypse will just destroy you.
One of the best ways to deal with this is to find a quiet place and just run a mantra over and over in your mind. Do it for 5 minutes to start and just try to keep your mind clear of thoughts.
#19. Hike with Your Bugout Bag
A simple walk, ruck, or hike with your bugout bag on is great for fitness and a better understanding of your gear.
#20. Go Fishing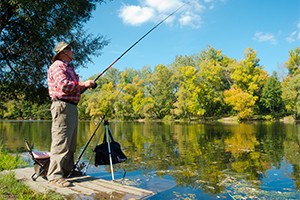 If you have some old fishing gear or new fishing gear, get out and have some fun catching fish.
Remember, every fish you catch is food in a survival situation. Fishing is an underrated survival skill, but it's one that will really make the difference.
Related: How To Catch Fish With A Bottle
#21. Walk or Drive to Your Bugout Location
It is never a bad idea to take a trip to the old bugout location. Whether you run, walk, or drive there, you can learn so much about your route/routes by simply heading there.
Don't wait 'till you have to go in a hurry.
#22. Practice Bandaging a Wound
Make a red dot on your arm or the arm of a family member. This is now a wound that is bleeding profusely. Bandage that wound with your current first aid preps.
What do you need more of, or what do you need to learn?
#23. Tap Water
Storing tap water is just a matter of having some clean empty containers. Store these out of sunlight, as they can grow algae if exposed to light.
#24. Sell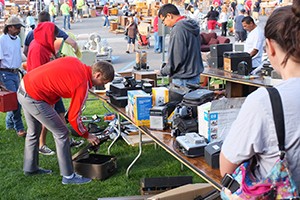 We all have too much stuff! Someone might really enjoy the old thing that you have been holding onto for years. Have a yard sale, or put some items for sale online.
You might be able to make some cash for more preps.
#25. Build a Fire
There is always the option of working on the craft of making fire. A fire is not only a great skill to practice, but setting down by a fire is a great feeling.
#26. Free Checklist
The internet is full of free prepping checklists and they can go a long way in helping you understand some things that might be missing form your preps.
#27. Gather Seeds
If you have a garden out back, spend a day just harvesting seeds from the plants. Now is a great time for this. Collect seeds and store them in an organized fashion for next year's garden.
#28. Battle Tracking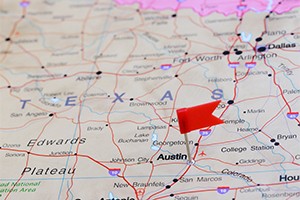 The next time there is a riot you can sit down, and battle track that riot. You can use things like social media, the Broadcastify app, and other intel sources to follow the riots in an area in real time. Twitter is great for this.
Bring up a map of the area and try and pinpoint the location of riots. Then, using intel, follow the riot in real time and follow the police actions, too.
Mark up your map to show you where the violence, fires, police, firemen and other things like road closures might be. This is a great little learning activity.
#29. Survival Caches
All preppers can benefit from spreading their preps into new areas. Having everything in one place is a tough situation to be in. Lots can go wrong.
You can make a survival cache with scrap PVC and epoxy, and bury some preps in a special place.
#30. Always a Great Option
Camping is always a great option. Your local wildlife management area or public lands are great places to go to and camp for free!
As you can see, there are all kinds of things you can do for free that will bolster your level of preparedness. While money can really help you make great strides in prepping, you don't need a deep bank account to spend a full month prepping away and preparing for what could come.
You may also like: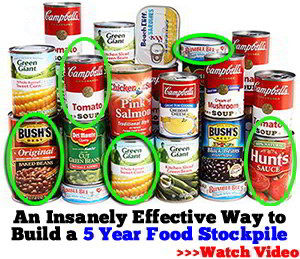 The Best States To Live In When A Pandemic Strikes
What Happens If You Bury Toilet Paper In Your Backyard? (Video)
Confessions Of A Man Who Lived 37 Years Off Grid (AMA)