Wojapi is thick berry sauce traditionally made with chokecherries and root flour by Lakota. Usually paired with fried bread.
One of the best survivalists to learn from are the Native Americans. Skilled in food preservation, hunting and foraging, the Native peoples of the United States have a lot to teach!
Related: Lost Native American Survival Skills
In this article you will learn how to make and preserve Wojapi to enjoy for months. Don't fret, this sauce is a super simple multi-use condiment. It only requires 2 ingredients!
Wojapi is a decadent berry sauce from the Lakota people of South Dakota. South Dakota is a hard and rugged environment with harsh winters. The Lakota didn't have fresh fruit for long and had to preserve it.
Wojapi was an amazing preserving technique since all berries have small amounts of pectin to thicken and preserve the almost pudding-like consistency of this sauce.
Pectin is a naturally occurring starch found in fruits and vegetables. It is a key ingredient in jams and jellies.
The sauce can be tart or sweet. It can also be served savory or sweet. The delectable berry sauce is traditionally served on Native American fried bread, but today we will be adding it to a wonderful venison steak.
Wojapi is traditionally made with chokeberries which are sacred to the Lakota Nation. Chokeberries are used in many sacred ceremonies and the pit is used for holistic medicine.
In this article we will be using frozen blueberries and strawberries from the garden, but you can use fresh or frozen from your garden or the store! You can use the traditional chokeberries or blackberries, blueberries, strawberries, raspberries, cranberries.
Wojapi is easy to make, preserve and a delight to your taste buds.
Let's get started on making Wojapi sauce!
1. Measure out 4 cups of your favorite choice of berries. I'll be using blueberries and strawberries. You can combine any variety of these berries for your own unique spin, fresh or frozen.
Mine are frozen straight from the garden! I think it always makes food taste better, foraged or grown yourself.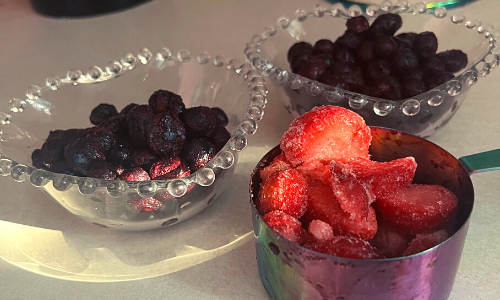 2. Add your berries to a saucepan at low to medium heat on your stove. Mine are frozen, feel free to use fresh.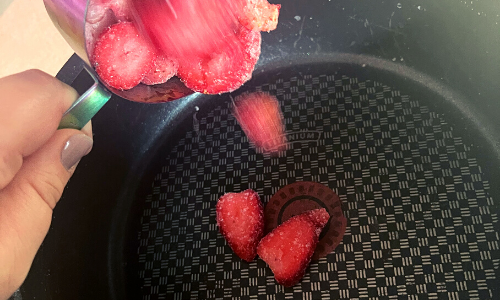 3. Add ½ cup of water. This is an important step to avoid burning those scrumptious berries!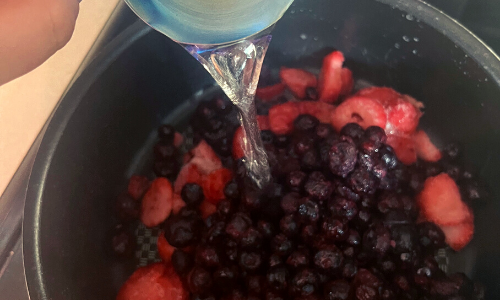 4. Simmer the berries for 30 to 40 minute. Simmering is the point right before boiling. If your sauce looks like a bubble, your stove is too hot, turn that stove down!
This part breaks down the berries releasing the pectin from the berries thickening the sauce.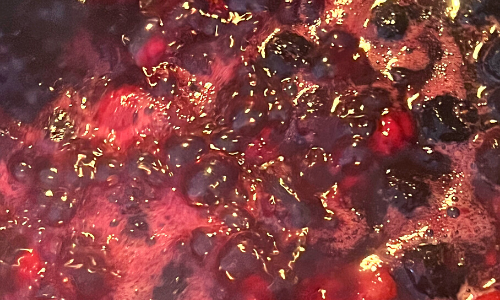 5. I use a Pampered Chef mix in chop to leave a few berries intact for the end product, but if you're looking for a more consistent sauce use a potato masher.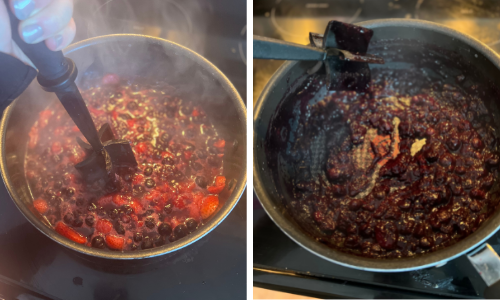 6. At this point the Wojapi sauce is finished. I'm looking for a tart sauce to serve with my venison. If you want to sweeten it feel free to add 2 tablespoons of honey or Maple syrup.
Make sure your sauce is as thick as pudding. If not, simmer for longer.
How do you preserve this sweet sauce?
This sauce can be frozen and kept for 2-3 months. I highly recommend canning since this will make the sauce last for 8-12 months.
For large batches you can follow our article on canning pasta sauce as a guide.
Related: Canning Pasta Sauce for Long Term Preservation
This recipe makes about half pint of berries which can be preserved with this simple trick!
This trick my grandmother taught me when I first started cooking. I do this when I make something and my children eat most of it! It's perfect for any small batch canning.
First fill your jar with the hot wojapi sauce. It is imperative that the sauce is still hot!
Next screw on your lid to your jar and flip it upside down.
Leave it for 5 minutes to cool.
Next flip it right side up. Your lid should be suctioned and the lid "popper" should indicate that it's sealed. (If this doesn't work, stick the jar in a pan of water and set till it does seal.)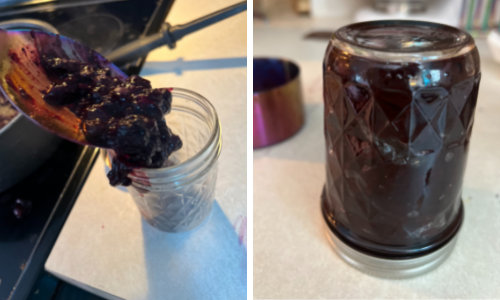 Wojapi Recipe
Ingredients
4 cups of Berries
½ cup water
(optional) 2 tbsp. of honey or maple syrup
Steps
Scoop your fresh or frozen berries into a sauce pan.
Add ½ cup of water.
Bring sauce up to a simmer.
Stir occasionally over the 30 minutes.
Taste add sweetener of honey or maple syrup to your liking.
Serve or can it for later!
How to serve Wojapi sauce
You can serve it savory or sweet. It's delicious on classic fried bread or your morning toast. My children love just eating it from the jar!
This recipe has no added sugar so I can feel comfortable with my kids devouring it by the spoonful. It's also perfect for people with diabetes as well. Wojapi is so naturally sweet.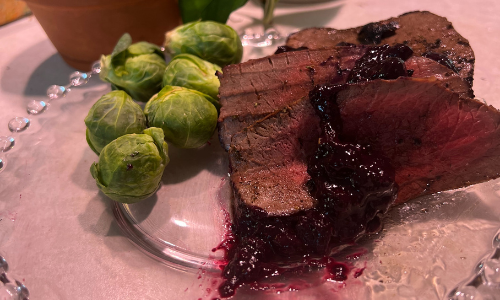 The sauce can be used hot or cold. Reheat it on the stove if you wish.
With this recipe I'm using it with venison steak from a "deer" friend of mine who hunts. Venison has always been a huge part of Native Culture so I had to try this pairing.
Let me tell you the venison just melted in my mouth and the sweet notes from the sauce was to die for!
Other ideas for Wojapi:
Use it as a dip for fry bread
Perfect for biscuits
Top grilled chicken, beef, and venison with it
A dream compliment to pancakes and waffles
Drizzle it Cheesecake
Top your oatmeal (My daughters favorite)
Replace your congealed can of cranberry sauce with it at Thanksgiving
You may also like: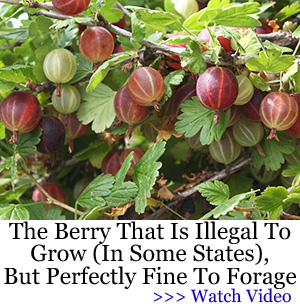 DIY Charcoal Briquettes Every Prepper Should Have In Case Of An Emergency
What To Do With All Your Frozen Food Once The Power Goes Out (Video)
The Best Prepper Items To Leave As An Inheritance
A Strange Thing That Might Save Your Life in A Nuclear Aftermath
50+ Survival Uses For Cattails