By Ron Melchiore
Imagine if you can, a homestead nestled deep in the forest, fronting a beautiful lake. Oh sure… that sounds dreamy and might be reality for a lucky few.
But now let's take it a step further. The homestead sits on the shore of a remote, pristine lake which is located 100 miles in the wilderness. No roads, no trails, no neighbors. Only forest, water, animals and silence. Float plane is the only way in and out. When the float plane drops you off, accelerates down the lake, lifts off the surface and becomes a speck on the horizon, you then realize your last physical connection with humanity just left. Standing on the dock, you have the overwhelming sense you are the only person left on the planet. Exciting!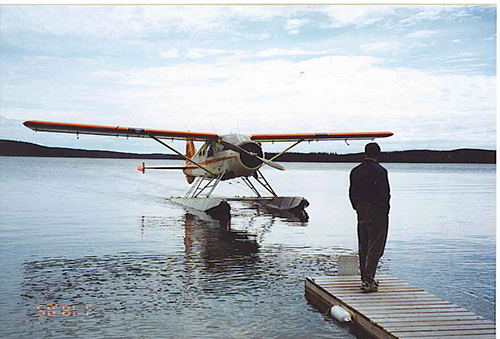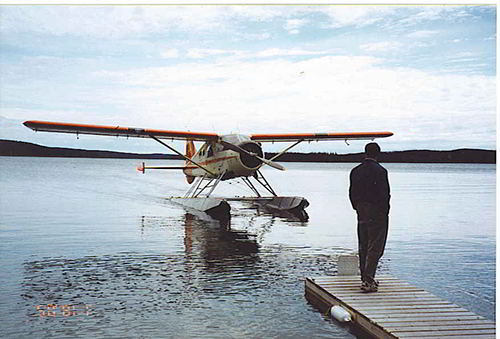 That is the situation for my wife and me. When I look back on my life, I can only marvel and wonder at how in the world a city born guy who grew up in the suburbs could end up so far removed from society. We are indeed 100 miles in the Canadian wilderness.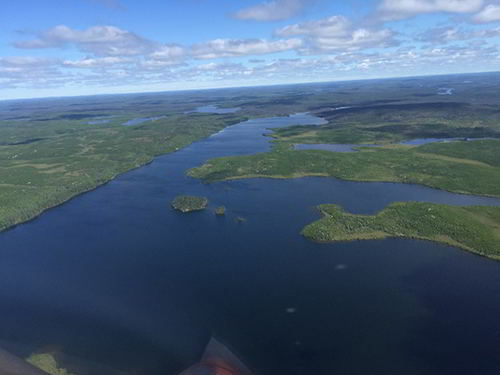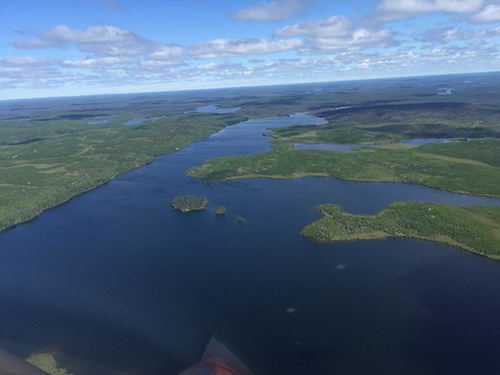 Twice a year, a float plane comes in to pick us up to go shop, fetch mail, take care of appointments and interact with other humans. Then we fly home and we generally don't see another person for the next 6 months. This computer/satellite becomes our link to the outside world.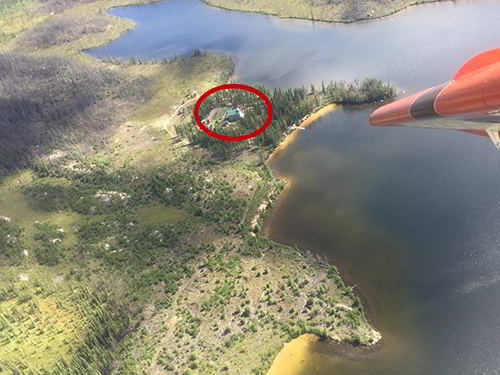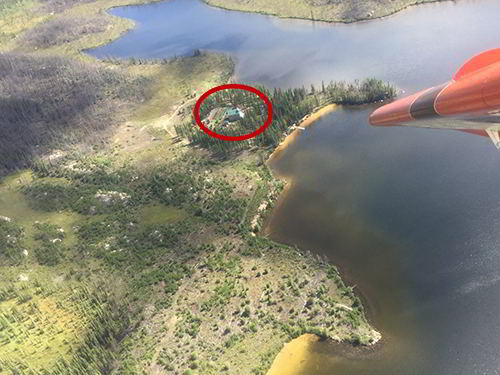 As part of the back to the land movement back in the 70's (I know, sooo long ago), I started on the path of self-reliance by homesteading in Maine for 20 years. My career was electronics and even back then, as a young man, I always felt there had to be more to life than working it away for someone else. At the suggestion of my supervisor, I explored homesteading and never looked back.
I teamed up with my wife Johanna a few years after my arrival in Maine. We make a formidable pair. After 37 years of living sustainably off-grid, the lifestyle has become second nature to us.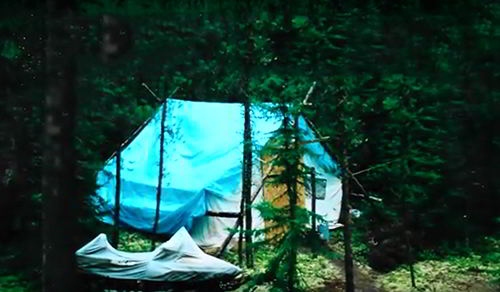 To that end, we provide all our power with a hybrid solar/wind system. We've mastered gardening and grow the vast majority of our vegetables and fruit.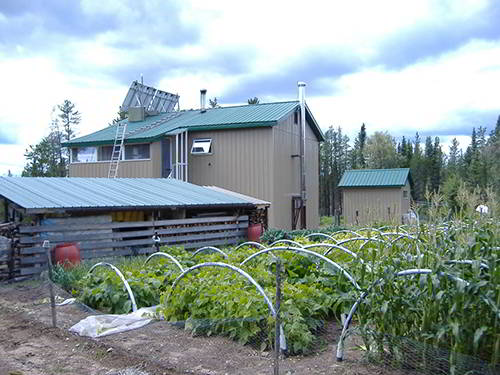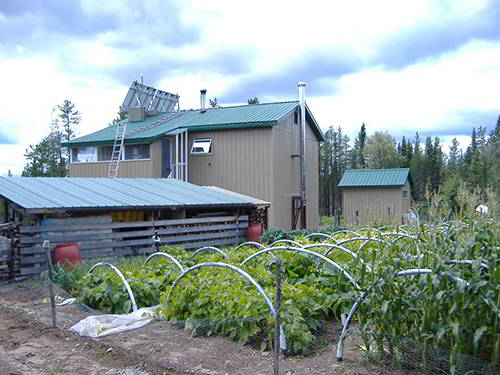 My wife Johanna cans hundreds of jars of yummy delights every year so that our pantry is always fully stocked.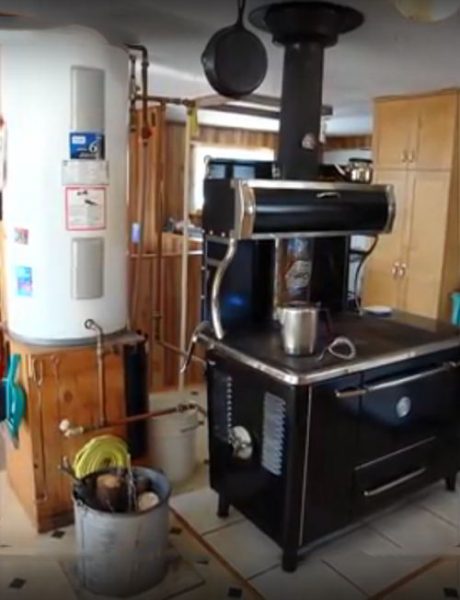 Instead of raising, slaughtering and butchering livestock like we did during our years in Maine, we now fly in a side of beef and a whole frozen pig.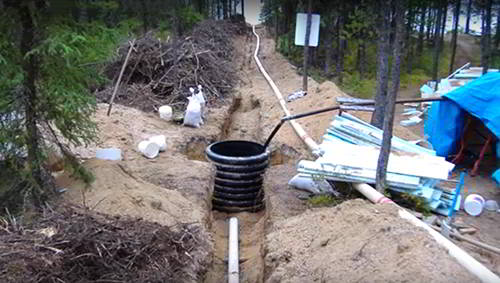 We still cut and wrap meat, make sausages, cure and smoke our hams and bacon and as a last step, render fat to make the majority of our own soap.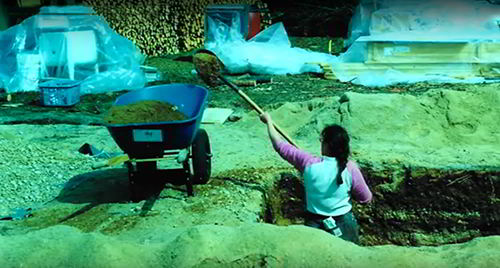 Part of the attraction of this lifestyle is the freedom it gives us. Not only to live comfortably in the bush, but also to take opportunities along the path of life. I've been blessed to have winter thru-hiked all 2100+ miles of the Appalachian Trail, bicycled across the United States from Pacific to Atlantic oceans, been touched by a bear (I hope that doesn't happen again!), survived forest fires and more.
What does all of this have to do with self-sufficiency and being prepared? You can have experience, all the neat gadgets in the world, and book smarts but if you mentally fall apart in an emergency, those things won't be of much value.  The collective experiences I've had in life give me/us the necessary confidence to deal with unforeseen exogenous events. The mere fact that we live and thrive in such a remote location is only possible because we not only have the experience and knowledge but we also have the confidence to be alone out here by ourselves. We've certainly taken the self-reliant lifestyle to another level and by extension, are prepared for whatever may come our way.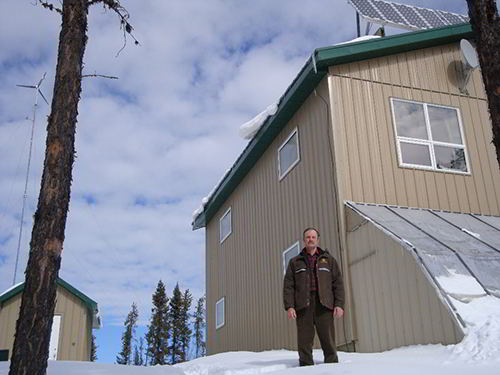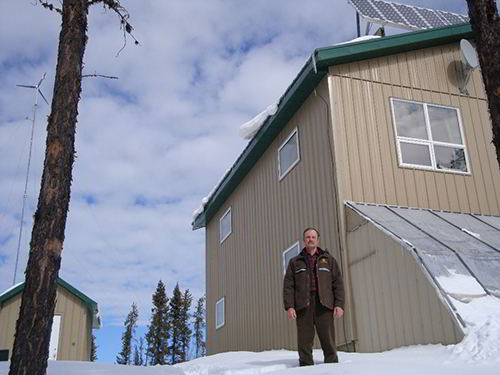 I've written a book titled Off Grid and Free: My Path to the Wilderness which passes on some of the experience and knowledge I learned along the way. It is my hope that my book gives encouragement and a shot of confidence to others to pursue their dreams, regardless of what those aspirations are.
I love the name of this site, "Ask a Prepper". I welcome comments, questions and feedback. Just as Claude and his website are trying to be a venue for disbursing information, I am trying to do my part as well. Based on the questions and feedback I receive, I will write a follow up post to address those specific questions and comments. I have a number of youtube videos and this video will give you a better sense of who I am.
Editor's Note: Please feel free to ask Ron (in the comment area) any particular questions you have about going off the grid.
You may also like: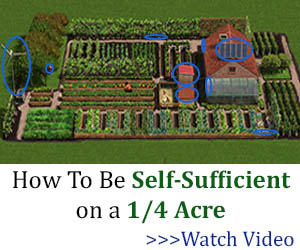 The Best 5 States for Living Off-Grid
The Only Deadly Disease Guaranteed to Strike in Any Crisis (Video)
Powering an Off the Grid House (Cost-Effective)
Best Fuels For Off-Grid Survival