Fishing is a very enjoyable hobby and a great way to spend time outside with family and friends. But when it comes to emergency situations, fishing becomes a necessity, an essential skill that will help you survive.
Untoward events can change everything instantly, and you may be left outdoors without any supplies or equipment. During a crisis or disaster, finding food for yourself and your family is a top priority, and knowing how to catch fish without any equipment or gear can make a huge difference. So here's a very simple and easy way to catch fish for survival by using a plastic bottle.
How to Catch Fish with a Plastic Bottle
No matter what happens, one thing is certain: You can find plastic bottles almost anywhere. Although plastic is not good for the environment, it can come in handy for various purposes, especially when you are desperate for food.
Related: The Three-Year Shelf Life Viking Survival Food (With Pictures)
All you need is a clear, two-liter plastic bottle and a cutter or a knife.

#1. Cut the plastic bottle above the middle line. In the absence of a knife or a cutter, you can just heat a piece of metal or a rod and use it to cut the plastic.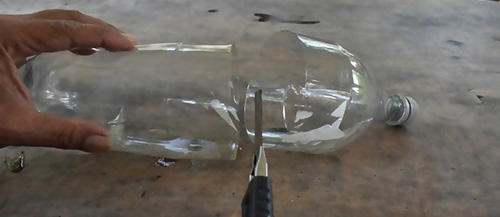 #2. Make another cut a little below the opening of the bottle to widen the opening, as shown in the photo.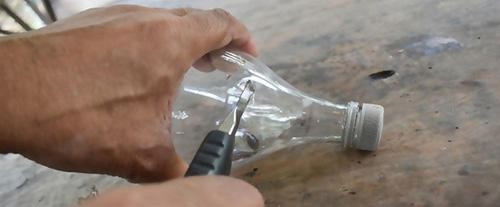 #3. Find a lake or a body of water that teems with fish, and you're all set to catch one!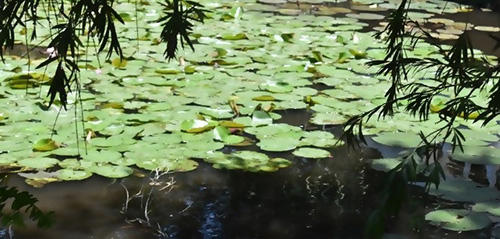 #4. Place a small piece of rock or stone in the bottle to anchor it to the bottom; then put in your bait. It can be bread, corn, cheese, or any leftover food. You can also use earthworms or insects if available.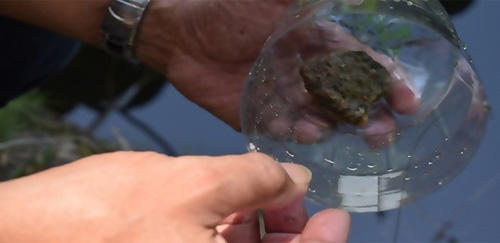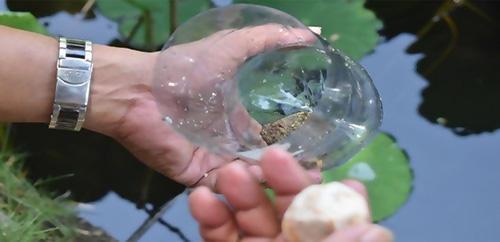 #5. Take the cone of the bottle and insert it upside down into the lower part, as shown in the photo, and voila! You have a simple yet very effective fish trap. The cone of the bottle should fit snugly in the body and won't come off once you put it in the water.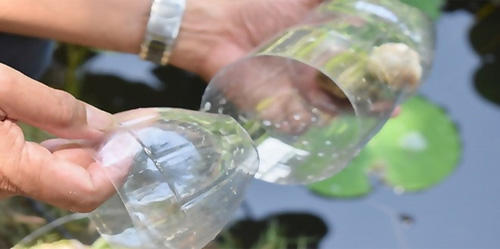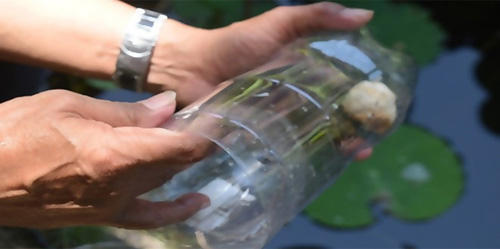 #6. Place the trap at the bottom of the water. If the water is deep, you can poke a hole in both sides of the bottle and tie a string to it so you can pull the bottle up once your catch is inside. It will also help secure the trap.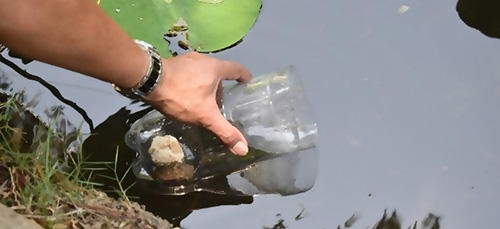 #7. If fish are abundant in the area, it will just take a few minutes before you get your catch. Once inside, the fish won't be able to get out because they will try to get through the clear sides. The bigger fish won't be able to swim back out either.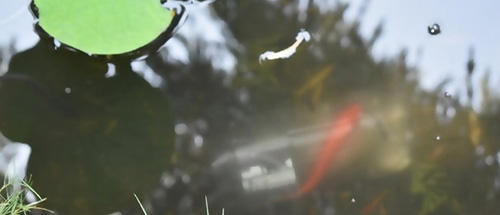 #8. Simply pull the bottle up, and you have your dinner!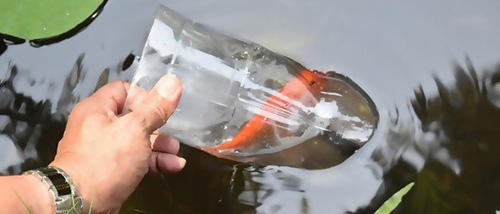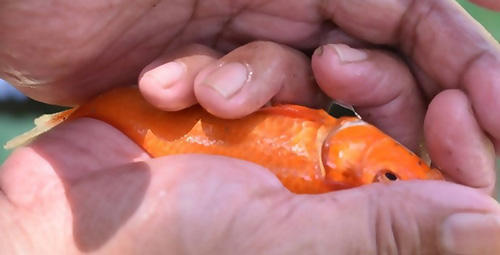 In a survival situation, even a fish as small as this can add to your family's chances of staying alive. If you can make several sets of this trap, you can catch enough fish to sustain you daily.
Emergency situation or not, this is also a fun and easy way to catch fish with your kids.
You may also like: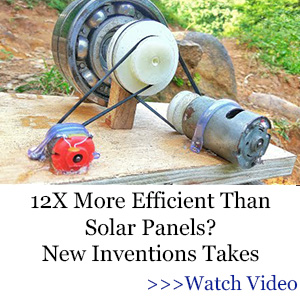 The 10 Best Prepper Foods You Can Find At Costco
The Native American Food That is Even Better Than Pemmican (Video)
How To Make Survival Ration Bars At Home
5 Survival Foods Made By Soldiers During WW2 On The Normandy Front
If I Could Only Stockpile 10 Foods