Back in the day, before refrigeration, a particular problem was keeping stuff fresh for extended periods. There were many weird and wonderful ideas, the practical ranging from the Victorian ice house, to cool dark pantries and root cellars.
Curries actually evolved in India to extend the life of meat and chicken by masking off-flavors as the food was turning. Yogurt came about from milk processed in Mongol horsemen's saddlebags.
Other techniques evolved like pickling, creating pemmican and preserving dried meats and fish. Jam has always been popular, and Kilner jars are especially useful.  Today, there are many practical aids for preserving foods.
When US settlers were heading west in earlier times, keeping milk and water fresh became of great importance. Today, preppers looking at extended periods in seclusion or travelling to another location face the same problem – a need for fresh and wholesome milk and no fridge, or a fridge and no power.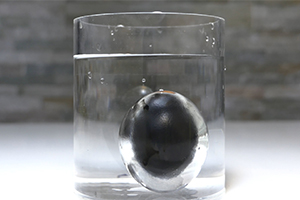 One solution for milk and water that has been passed down through the generations, but currently generally thought of as a folk-tale, is that adding silver to milk and water keeps it fresh for longer.
There are tales of settlers putting a silver dollar in their milk pails and water butts. Sailors put them in their water barrels.
The truth is that it does seem to work. Tests have shown that silver keeps the milk fresh, for anywhere between 2 to 10 extra days.
Related: The Top 6 Historical Egg Preservation Techniques
The History
The science behind the pharmaceutical properties of silver has been well known since the time of Hippocrates. Silver and some simple silver compounds have been used domestically and in warfare, as an antiseptic agent, up until antibiotics were discovered. It is especially useful in treating wounds. By 1940, about fifty different silver compounds were marketed as being able to handle many infectious diseases.
Historically, silver has been a crucial part of folklore. In Europe, it has long been considered to be an antidote to some illnesses and bites, but its most common association has been as a vampire and werewolf repellent and killer. They could only be killed by silver pointed arrows or silver bullets.
Just like sailors, settlers in both Australia and America put silver in their water casks to delay spoilage, by as much as several months in some cases.
The Chemistry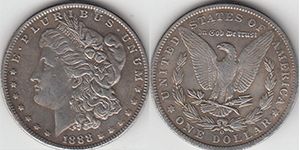 The antibacterial effects of silver seem to come from the release of ions (charged particles) into a liquid.
When a silver atom loses an electron or two, it becomes a positively charged ion, and ions are thought to be bio-active, leading to the conclusion that silver ions are what is killing off the bacteria in the milk, that causes it to spoil.
Regarding silver dollars, current ones are of no use because they don't actually contain silver. You would need to buy "Silver Rounds" from a coin store, a measured ounce of 99.9% silver. The price will vary, so check out different store prices first. You might even be able to get a good deal online.
The next big question is whether colloidal or ionic silver is better.
Put simply, colloidal silver is a suspension of incredibly tiny silver particles in water. Ionic silver is silver in water that already has large numbers of ions, and their positive charge will keep them apart, maintaining an even distribution throughout the water.
On balance, ionic is better. Because the active ingredient is ions, why buy a bottle of particles, when you can buy a bottle of ions? The presence of ions ensures even distribution, meaning that each dose is uniform and of known strength. A second benefit is a better shelf life, but this also comes with a main disadvantage, which I will elaborate below.
Related: 10 Home Remedies for Emergency Toothache Relief
How Much Silver to Use and How Long Does it Help
The first thing to note is that it should be nearly pure silver to have the best effects. As already noted, silver currency nowadays does not have nearly enough silver, so use "Silver Coins" bought at coin stores. They are an ounce of 99.9% pure silver and can be used many times. Also, since the price of silver rises, perhaps they are a good investment.
Unless you want to go through the trouble of using colloidal or ionic silver, which is not reusable and more expensive, then a Silver Coin is the way ahead.
There is another reason not to use colloidal and ionic silver as a first option. It is a potent antimicrobial agent, which is why it keeps milk fresh. However, when it enters the gut as you drink the milk, it kills all the bacteria in your gut, including all the beneficial bacteria we need to process food.
Colloidal silver also kills the probiotics in the milk, preventing it from turning to sour milk as it usually would, instead turning it putrid. Putrid milk, as well as tasting pretty foul, will make you very sick. This is particularly relevant to the current move to treating raw grass-fed unprocessed milk with silver.
Finally, you can't make whey or cheese from milk treated with colloidal silver.
So, one Silver Coin in your milk bottle or water dispenser will do the trick. I  don't know about cutting one in half.  Better ask the coin dealer. Milk will last for about 2 to 10 days longer, and water will be drinkable for a few months.
Related: How to Make Colloidal Silver and How to Use it
Health Issues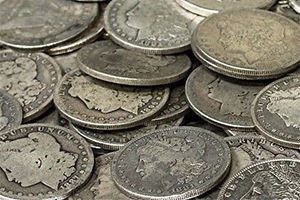 Under normal circumstances, silver is of no use to humans. Silver itself has no biological effect, but some silver compounds are toxic, and may even be carcinogenic.
Handle pure silver, which is not absorbed into the body (unlike colloidal silver).
Absorbing silver is not good, since absorbing too much silver has a dietary effect and will give a blue-grey tint to the skin, eyes and nasal membranes. Great for a fancy-dress party, but beware, the blueness lasts.
The blue-grey tint, called Argyria, can also be acquired through alternative medicines. Because of its antibacterial action, and it's natural source, silver is popular in natural medicine. Taking too much as self-medication, even though the potion might be harmless, could give you Argyria.
It is also used in foods and is known in India as Varak (or Vark). The EU classes it as a food coloring, for external decoration only, and it is banned in Australia.
The bottom line is to be careful in handling anything other than pure silver, especially colloidal silver and silver compounds.
Other Considerations
Some people have reported that they find an off-taste when using silver cutlery to eat milk products, or drink water from silver cups.  They are often confused as to whether the off-taste is them or something to do with the silver, since it doesn't seem to happen with other types of cutlery. A typical situation is eating a boiled egg with a silver spoon.
Don't worry, this is a common chemical reaction between silver and sulfur compounds. The silver is forming silver sulfide. Simply put, contact between silver and materials with sulfur compounds causes the reaction and tarnishes the silver cutlery.
You have probably seen this with silver cutlery left unused for some time. The silver reacts with hydrogen sulfide (the gas that smells like rotten eggs) in the atmosphere. It can come from some local personal biological actions, industrial processes and the decomposition of plants and animals.
The effects for the preservation process can be seen with the rubber bands sealing Kilner Jars, and items containing hard-boiled eggs, mayonnaise and mustard.
Silver can be a valuable aid to preserving milk and water for immediate use.
You may also like: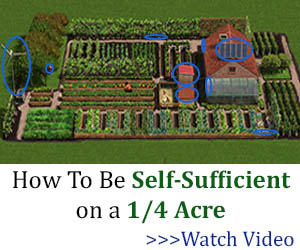 Man Eats Expired Food for 365 Days. This Is What Happened:
The Pocket Soup that Saved the Lewis and Clark Expedition (Video)
Homemade Fermented Honey Garlic
The Best Long-Lasting Protein Sources for a Crisis