While you may be prepared for many types of medical emergency, it's common to forget about making sure you are covered for dental problems – and that's a big mistake. Anyone who has ever had a severe toothache will attest to the fact that they can be downright awful. If you've got a toothache, and you can't get to the dentist right away, you'll probably be looking for a way to alleviate the pain. Here are ten home remedies that can help you treat a toothache in an emergency.
#1. Oil Pulling
Oil pulling is basically using oil as mouthwash. You place about a tablespoon of oil in your mouth, swish it around for a while – up to twenty minutes – and then spit it out. Coconut, sesame, and sunflower oils are commonly used for this purpose.
While this remedy may seem like a new age technique it has actually been around for thousands of years. It has been used in Ayurveda, an Indian school of medicine, for many different dental issues. Today's modern evidence-based medicine also suggests that oil pulling may be good for dental health. It works because the fatty coatings on the bad single-celled organisms in your mouth bind to the fats in the oils – so when you spit the oil out, the bacteria go with it.
#2. Clove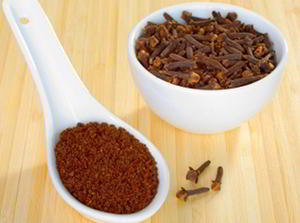 Clove is great for toothaches. On top of helping keep infection under control and helping reduce inflammation, this spice has the power to act as a numbing agent, helping with pain on contact.
You can use clove essential oil applied directly to the sore tooth, ground clove made into a thick paste with the cooking oil of your choice used the same way, or you can chew whole cloves near the site of the pain. This remedy can be used a few times throughout the day. It's very convenient to keep a cotton swab soaked in clove oil handy to stop pain as needed.
#3. Oregano
Oregano is a herb commonly used for antibacterial purposes, and its essential oil is an ideal way to relieve toothache pain quickly.
Put a few drops of the oil on a cotton swab and rub it around on the affected area. It may cause a bit of a burning sensation at first, but then it will help numb the area and the antiseptic and antibiotic properties of the oil will help reduce symptoms of infection.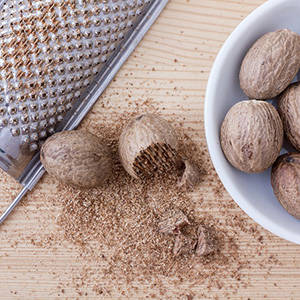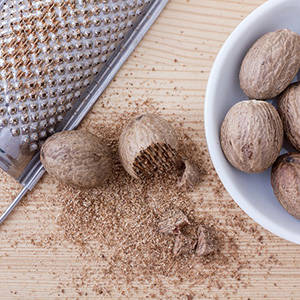 #4. Nutmeg
Like clove, nutmeg's antiseptic properties and numbing capabilities make it great as a toothache home remedy.
You can use it in exactly the same ways as clove; the whole spice, ground spice, or essential oil are all effective remedies.
Related: 30 Most Popular Herbs for Natural Medicine
#5. Colloidal Silver
Colloidal silver, a suspension of silver particles in water, is a substance that is often used for its antibiotic properties. It can usually be purchased at a pharmacy or health food store.
Mix a tablespoon of colloidal silver into a glass of warm salt water and gargle with it a few times a day for a few minutes each time to help eliminate toothache pain and inflammation. You can also apply it topically, dropping some onto a cotton ball, placing it on the affected area, leaving it for a couple hours, and then changing to a new cotton ball. Just be sure that you don't take in more than the recommended daily dosage.
Related: How to Make Colloidal Silver and How to Use it
#6. Garlic
Garlic is a very popular home remedy for infections of all kinds, and it's thought to be particularly effective for toothaches.
There are a few methods for using garlic to treat a toothache.
You can crush whole garlic cloves and apply them plain or mixed with salt, or you can slice a clove thinly and apply one directly to the affected tooth.
Other ways to use it include chewing a clove or two of garlic, or applying a paste of garlic powder, salt and water to the affected area. Also, you can apply diluted garlic essential oil with a cotton swab. Use garlic remedies up to a few times per day.
Related: How To Prepare Medicinal Pickled Garlic
#7. Hydrogen Peroxide
Hydrogen peroxide is often used to disinfect wounds and to help get rid of budding infections that don't yet require medical treatment. It can be used to treat toothache, as well.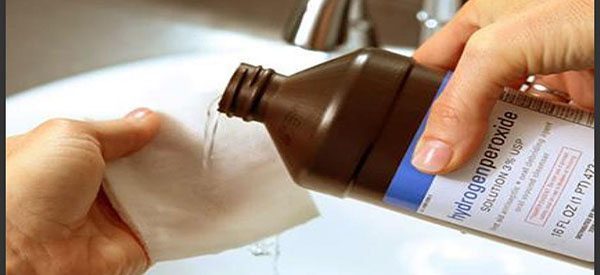 Simply swish a mixture of 3% hydrogen peroxide, either diluted 2 to 1 with water or on its own, around in your mouth for a couple of minutes.
You can also let the hydrogen peroxide just sit on the affected area, as well. Then, spit it out and rinse with plain water to remove traces of hydrogen peroxide. Be sure that you swallow as little as possible.
Related: 36 Survival Uses For Hydrogen Peroxide
#8. Vanilla Extract
This remedy is simple and actually quite tasty. You apply vanilla extract to a cotton swab and then place the swab on the affected area.
It helps numb the area, reduce swelling, and fight infection. The vanilla scent and flavor offer the added benefit of helping to soothe you.
#9. Salt Water
Salt water can help to keep infection under control and reduce inflammation at the site of a toothache. Simply mix a teaspoon of table salt, sea salt, or whatever else you have on hand into a glass of warm water and stir. Then, gargle with the mixture, swishing it around in your mouth with a focus on the painful area. Do this several times per day.
#10. Ice or Heat
Depending on what is causing your toothache, you may find that ice or heat can help. Ice can help reduce inflammation and heat can help soothe and relax painful muscles or joints. Use an ice pack or heat pack, covered and applied to the area, ten minutes on and ten minutes off for an hour to relieve tooth pain.
You may also like: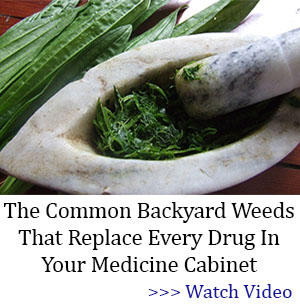 11 Looter-Attracting Items You Should Immediately Hide When SHTF

Stop Spending Money At The Pharmacy By Growing These 10 Plants (Video)
How To Build An Electricity Free Fridge
Why Is FEMA Tracking Down Preppers? This Is How They Prepare For A Food Crisis