Food preservation may be one of the most elusive parts of the prepping process. It seems like, just when you think you understand it all, something else pops up that you have to learn. This article will explain a method of food preservation that relies on burying food protected by a watertight seal.
In some ways this method will look like how you'd go about making a survival cache, and it can be executed pretty much the same way. These clay food preservation containers are going to give you the option to "store" this food wherever you like and for an extended duration.
This method may also remind you of the method used in Korea to create kimchee, which is nappa cabbage that is salted, marinated then buried in clay pots to ferment. While we will not be using premade clay pots, we will be using clay as our water tight sealant. Specifically, we will be using bentonite clay.
Bentonite Clay
Most commonly derived from the weathering of volcanic ash, bentonite clay is highly absorbent and has several uses in industry. Most recently it has been touted for its health benefits, and people are doing everything from making facial masks to smearing it on their underarms.
One of its best properties is its ability to absorb water (and other liquids), and become a waterproof sealant or barrier. This is the reason we have decided to use bentonite clay for our survival preservation experiment.
Creating Clay Food Preservation Caches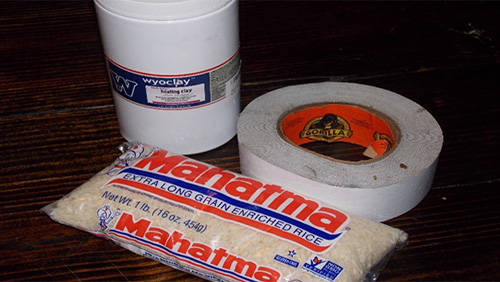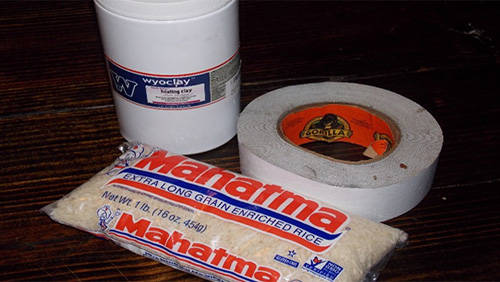 We are using only three ingredients to preserve our food. It is both the minimalist approach and the simplicity of the method that make it desirable. This is as much a food caching process as it is a food preservation process, so you might find it useful as a new method for caching food on a bugout route or other path.
Duct Tape
Powdered Bentonite Clay 2lbs
1lb Bag of Rice
#Step 1: Rehydrating the Clay


You are going to need a medium sized bowl and about 1lb of your clay powder – half of the 2lb container.
Add about two cups of water to start, and begin to mix the clay and water together. This mix will take almost four cups, but adding less water to start is better because it can get messy.
Now you have to get in there with your hands and mix it thoroughly; when you finally get a nice consistency that feels like clay that can be used to cover a pouch of rice, stop adding water.
#Step 2: Prepping your Rice
After your clay is rehydrated and feels workable you can set the bowl aside and grab your rice and duct tape.


You are simply going to begin at one end of the bag of rice and wrap your bag completely. Be sure that there are no parts of the bag of rice showing as they could be penetrated by the moisture of the wet clay before it hardens.
Start with a piece of tape that hangs off of one side, so it can be folded over to cover the bag completely. If you have any areas showing after you wrap just add another piece of duct tape to cover them.
Related: 30 Smart Ways to Reuse Things That You Usually Throw Away
#Step 3: The Hole
You want to dig a hole that is at least 2 feet deep. You could go as deep as 4 feet to assure that no animals will find it. Just remember, if you are talking long term food storage you will want to consider freezing and thawing in the ground.
Once the hole is deep enough you are going to grab the clay and the rice and begin creating the cache.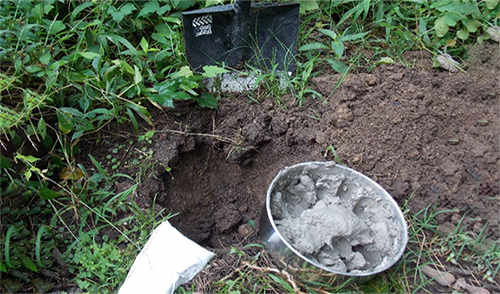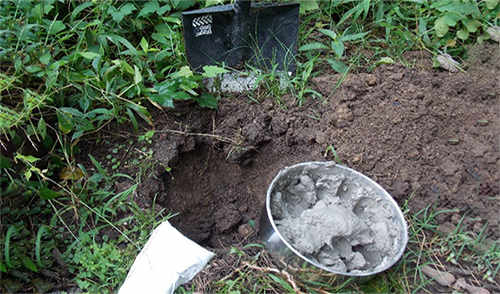 #Step 4: Molding the Clay
At this point you are going to take your bentonite clay, which has hardened a bit, and begin laying and smoothing pieces of it on your duct taped rice bag. This clay should go on in thick gobs, so you can smooth it out without breaking through to the tape.
Cover as much of the outer surface as possible with lumps of clay and then start to smooth them out with your hands. Smooth gently until the clay has covered the entire bag of rice. Check it out and be sure that you have total coverage.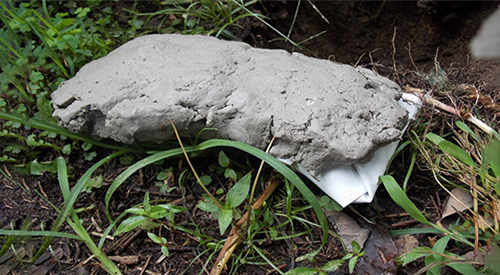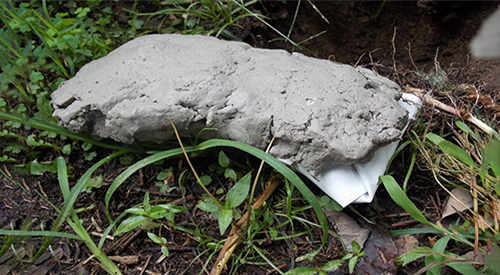 #Step 5: Burial
I left the clay cache out in the sun for about an hour before burying it. I wanted it to harden a little more before covering it with moist soil. It turned out this part was completely pointless because bentonite does not dry on its own. It is used in pottery so it must dry with high heat only.
After that I buried the rice in a place that I would easily remember. When it comes to burying these survival food caches you are going to want to put them in places that are easy to remember.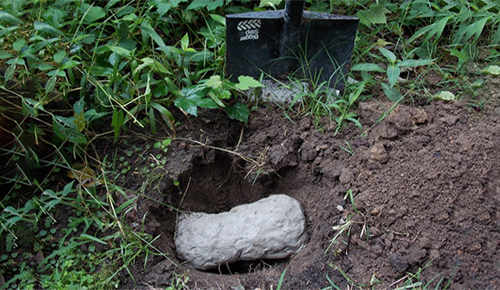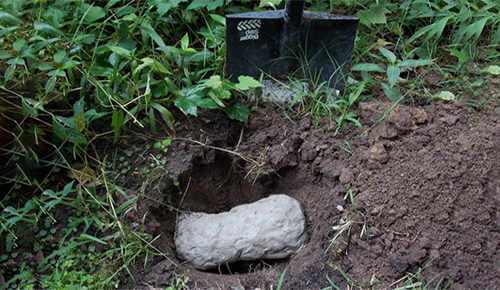 #Step 6: Reveal
There was no guarantee this method was going to work. I knew the food was protected by the tape and I had it on good standing that the bentonite would protect against moisture. However, I underestimated the bentonite clay and its capacity to absorb liquid.
I hardly recognized the pack when I pulled it out of the ground. It was covered in dirt, obviously, and the clay had swelled to easily 2 maybe 3 times the size it was when it went into the ground! Seeing this assured me that this method was a success. There is no moisture getting through this stuff.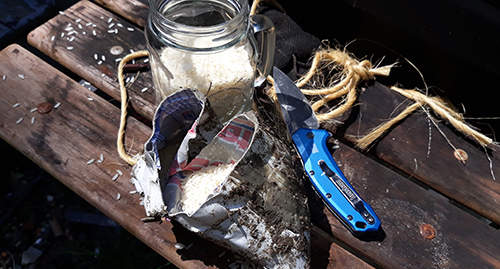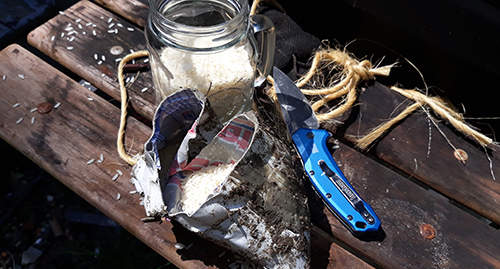 The rice was bone dry.
Preserving food is a major prepping step but we can run out of room in our homes to store it all. The survival food cache is also a great resource for preppers on the road. This method of using duct tape and bentonite clay has really surprised me and opened my eyes to many new possibilities. I have underestimated this volcanic ash-based clay.
It is time to revisit the idea of the survival cache. I may even try this with things like ammo and weapons! Imagine caching things like shelter, first aid, tools and even disassembled guns with a few wraps of duct tape and some clay.
Would it work? Not sure – but it is worth a try, just like this was.
You may also like: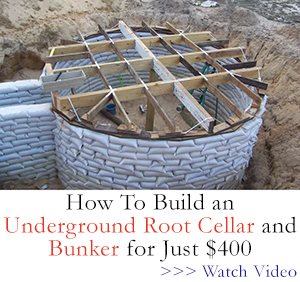 50 Days of 'Survival' Calories with Rice and Beans
10 Things Cowboys Carried With Them in the Wild West to Survive (Video)
26 Practical Survival Uses for Duct Tape
How To Buy and Store 260 Pounds of Food for just $83
13 Survival Foods You Should Always Have at Home