What is Colloidal Silver?
A colloidal silver is a type of mix of a liquid and a solid, where tiny particles, of a particular size, are suspended in a liquid. The thing about a colloid is that the particles are very regularly sized. They aren't as big as a suspension, but larger than those in a true solution. The trick to making the colloid is getting this sizing right. In a colloidal solution, the particles always remain dispersed evenly – they never settle to the bottom or top of the mix.
What Can You Use if for?
Silver is a well known antibiotic/antiseptic. It is used in various guises, such as would dressings. It was first used for wound dressing in 1891 by the surgeon, B.C. Crede. It was then used, up to 1940, by doctors in the USA, to treat corneal ulcers, puerperal fever, tonsillitis, and other infections.
The antibiotic effects mean that is has been used to treat various infections, such as Lyme disease and pneumonia. It is also used to treat warts and infections like ringworm.
In fact, colloidal silver has been used to treat diseases as diverse as dermatitis and appendicitis. However, note that there is little medical evidence to support many of these claims.
Used topically, it can be used to treat burns, staphylococcal infections, fungal infections, eye infections and acne.
Taken internally, it can be used for tuberculosis and other lung infections.
How Colloidal Silver Works
The silver acts on the metabolism of the bacteria, the silver binds to the cell membrane of a bacterium, preventing cell respiration and killing the bacterium.
Warnings
Taking colloidal silver internally can cause a condition called argyria. The result is a bluish tinge to the skin caused by deposits of silver compounds like silver sulfide. The compounds are formed when silver is subjected to UV light. The compounds are then deposited in tissues. Argyria doesn't seem to have any serious health issues, other than depletion of selenium (which is a trace element needed for good immune system function).
Read more about argyria here.
The Silver Safety Council have worked out some guidelines on how much silver is safe to take and that will avoid effects like argyria.
Occasionally, you can get kidney damage from taking colloidal silver internally, so watch out for any adverse signs.
Colloidal silver can have adverse interactions with various antibiotics, such as tetracycline and certain penicillins.
How to Make Colloidal Silver
The trick to making effective colloidal silver is to minimize the number of free silver ions present in the colloid mix.
There are two basic methods to making nano-particles, for colloidal silver. Which you use depends on how much 'chemistry' you want to do. The first is based on electrolysis, so you'll need some sort of battery to produce electricity; the second needs a bit of chemistry.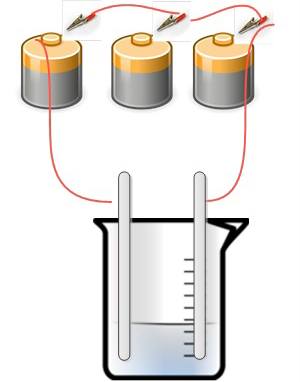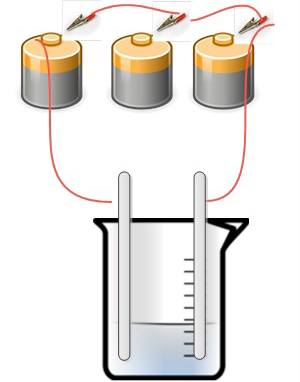 Using Electrolysis to Make Colloidal Silver
What you need:
Silver rods for electrodes – the silver must be pure, sterling silver is not good enough
Batteries (to generate around 27 – 30 volts) OR AC/DC electric charger rated at around 100 mA/h
Distilled (pure) water
Glass beaker or container – ideally borosilicate based
Method:
This is done ideally in the dark and in colder temperatures (around 39 F – 50 F). Place the silver rods into the beaker of distilled water. Connect the batteries together in a series and attach the remaining unconnected terminals to each silver rod.
It takes about 10-15 minutes before anything happens. Then you'll see a yellowish smoky mist appear. It takes around 30 minutes for the reaction to complete.
Related: You Pass by This Plant Everyday Without Knowing How to Use It When SHTF
A Bit More Chemistry to Make Colloidal Silver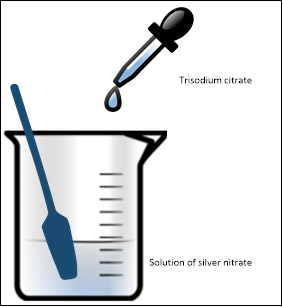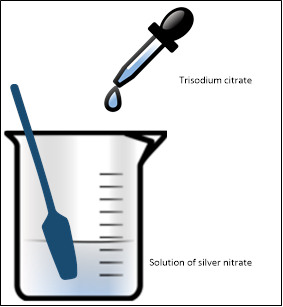 What you need:
Silver nitrate (1.7g dissolved in 1.75 pints of distilled water)
Trisodium citrate (1% solution)
Method:
Take 50ml of a silver nitrate solution and heat until boiling
Slowly add, drop by drop, the trisodium citrate solution to the silver nitrate
Stir vigorously
You'll notice a color change to yellow
Remove from heat and stir until cooled to room temperature
To make sure that the reaction is complete take a sample from your solution and add salt (sodium chloride). If the solution turns turbid with the addition of the salt, you still have ionic silver present. If it remains clear the reaction is complete.
Related: 5 Chemistry Experiments For Preppers
Storing Colloidal Silver
You should store your colloidal silver in a dark glass bottle to avoid oxidation through sunlight.
You may also like: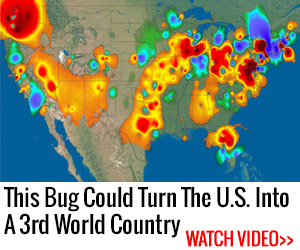 The Only 4 Antibiotics You'll Need when SHTF
Do You Make These Fatal Mistakes In A Crisis? (video)
How to Heal Cavities After the SHTF
The Only Meds That You Need To Stockpile for SHTF