Food preservation is one of the most essential topics for preppers to be familiar with.
In this article, we're going to be looking specifically at historical methods for keeping eggs fresh. Eggs are a key part of most homesteaders diets, as they provide an easily available, protein-rich and filling food.
Hens tend to cease laying or lay significantly less during the winter, so understanding how to preserve eggs means that you can keep them in steady supply during the cold season. Knowing how to store eggs effectively without the use of modern refrigeration or electricity is an invaluable skill to have.
General Guidelines For All Methods
Don't wash your eggs! When a hen lays her eggs, they arrive coated in a protective layer called a bloom. This bloom serves to protect the developing chick by preventing external bacteria from entering the egg. Washing chicken eggs will remove this protective bloom and allow bacteria to enter into the egg. For this reason, do not wash or wet the eggs before preserving them.
Pick only the best eggs. You are advised to choose only the freshest, cleanest eggs for preservation. If you have cracked or dirty eggs, eat these right away and don't attempt to store them.
Test your eggs before eating. These traditional methods are not foolproof, and there is a chance that a small percentage of your eggs will go bad. Always do the float test before eating any eggs that you have preserved!
Simply submerge your eggs in a container filled with cold water. Eggs that sink to the bottom of the container are fine, but any that float have gone off and should be discarded.
Related: How To Make Calcium Supplements from Eggshells
The Top 6 Techniques:
#1. Preserving Eggs In Slaked Lime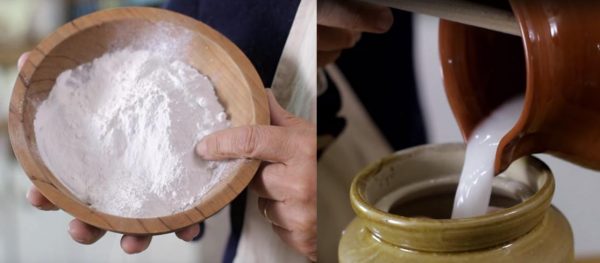 This is a typical method from the 18th century that is considered to be incredibly effective and was used right up until the introduction of electric refrigeration.
Lime was commonly used for building in previous centuries and is still in use today. Slaked lime can be purchased easily and cheaply at a building supply store. Make sure that you asked for hydrated lime, which is not the same as the type of lime that is used in gardens.
Carefully place your eggs in a water-tight container such as a ceramic pot or a keg, ideally one that has a lid. Now you need to make the lime solution. For a small to mid sized container, use one quart of tap water with one ounce of hydrated lime. For larger containers, use a similar ratio or water and lime. Mix the lime with water and mix until it is thoroughly dissolved.
Pour the hydrated lime liquid over the eggs and ensure that they are completely submerged in this lime solution. In order to prevent evaporation of the water, close the container with a lid. If you do not have a lid, some recipes suggest pouring a layer of oil in at the end instead. Place them in a cool location, and avoid moving the jar as much as possible so there is less chance of the eggs breaking.
Using this method your eggs will last up to 8 months.
#2. Burying Eggs In Wood Ash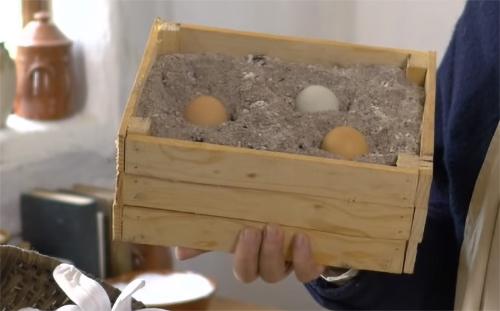 Wood ash was a freely available resource for pioneers and is known to have been used for preserving eggs. Use a large container such as a ceramic pot and pour in enough ash to make a thick layer on the bottom of the container. Add in your eggs, ensuring that they are not touching one another. Cover the eggs in at least one inch of wood ash. If there is more space in the container, make further layers or eggs and ash.
Place your container in a cool, dark corner where there is no chance that the eggs will freeze. Eggs preserved using this method tend to take on a slightly ashy taste.
With this method your eggs will be good for about 6 months.
Related: Never Throw Away Your Wood Ash! Do This Instead
#3. Coating Eggs With Oil Or Fat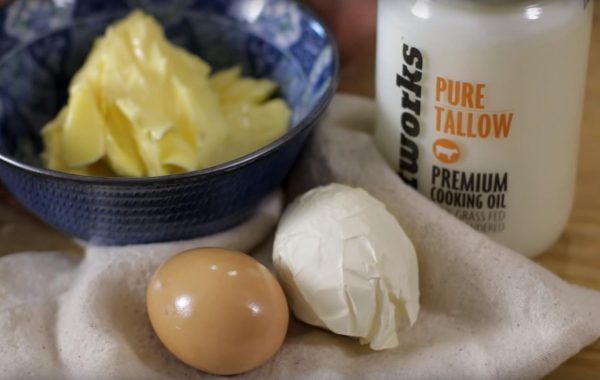 Coating an egg with a substance that makes its shell impermeable is another approach to preservation. Eggs can be immersed in food-grade mineral oil, or coated with lard or butter. Rendered suet is thought to be one of the best choices as it lasts a long time and will not go rancid like butter.
With this method your eggs will be good for about 4 months.
#4. Coating Eggs In Shellac Or Varnish
A variation on the above theme, coating eggs in shellac or varnish means that the shells are no longer porous. As the varnish will be sticky initially, rest the eggs on wax proof paper until they are entirely dry. They can be kept stored in a cool place, individually wrapped in paper. For a greater chance of success, coated eggs can also be stored in wood ash or one of the other preservation materials suggested below.
Using this method your eggs will last up to 4 months.
#5. Storing Eggs In Wheat Bran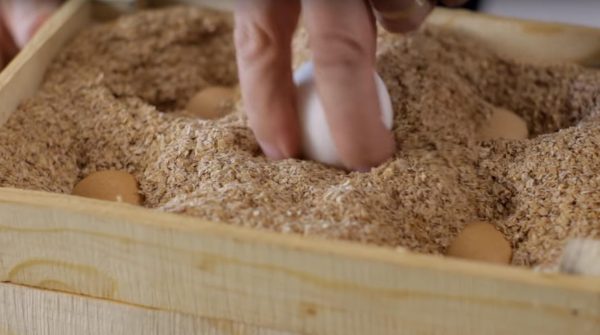 Wheat bran was readily available to many farmers and homesteaders in times gone by. Follow the same instructions as with the wood ash technique in no. 2 above. This technique imparts the musty smell and taste of wheat bran into the eggs.
Using this method your eggs will be good up to 6 months.
#6. Keeping Eggs In Salt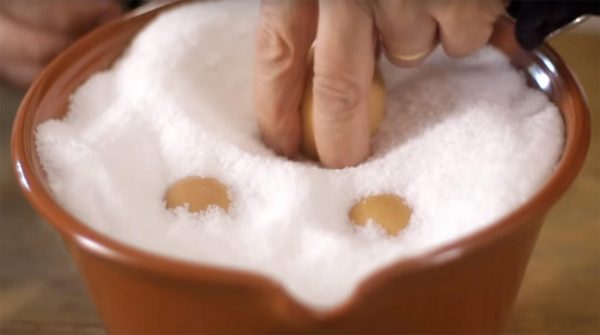 Salt is typically used in many different types of traditional food preservation, as it kills microbes and soaks up moisture. Follow the same instructions as with the wood ash technique in no. 2 above. Unsurprisingly, this method will impart a salty flavor to your eggs!
With this method your eggs will be good for about 4 months.
You may also like: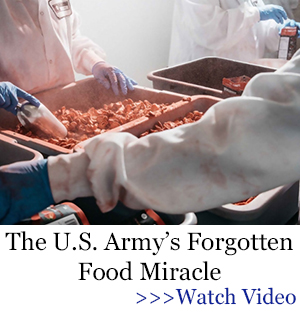 How To Preserve Food With Duct Tape And Bentonite Clay
Edibility Test: Find Out Which Backyard Weeds are Edible (Video)
What the Pioneers Stockpiled To Survive Winter
12 Foods I Keep In My Car At All Times