Ever since the first wolf-packs starting living on the outskirts of human settlements more than 15 000 years ago, man and dog have shared the struggle for survival. The reason the relationship endures to this day is that it's highly mutually beneficial.
A man alone is vulnerable, exposed and lonely. Add a dog, and the man is in a better position.
This article will explore the reason why you should get a dog for when SHTF. I will mention the criteria against which you should judge breeds and suggest a few solutions depending on your circumstances.
Many medieval castles had stables and also kennels. Estate owners would employ kennel masters to oversee the dogs and their training. They were used for hunting, pest control and protection.
This tells you all you need to know about why dogs are great. But also, that training and leadership are important.
It's A Dog's Life
The right breed could help you in your mission to survive. Dogs provide the following benefits for survival scenarios:
• Early warning system – Highly developed sense of hearing and smell
• Companionship – Dogs are loyal and love their owners
• Danger Detection and Elimination – Snakes and other threats;
• Pest Control – Rats, monkeys, bucks and even other humans that may be raiding your vegetable patch or food stores;
• Defence and Guarding – When you are attacked, dogs will help fight and protect the pack;
• Hunting and Herding – These are specialized uses, but dogs are better at this than most humans will ever be;
• Heat – On a really cold night, snuggling with a dog could keep you from freezing;
• Threat Evaluation – If your dog doesn't trust someone, you shouldn't either.
Hear No Evil, Smell No Evil
No human can hear or smell as good as a dog can. It's physiologically impossible.
If you take your dog for a walk down the street, what you don't realise is that she can hear the conversations inside houses AND smell what the family is having for dinner. In vivid detail!
You can harness their heightened awareness of their surroundings to your benefit. Dogs become agitated when they hear or smell something out of the ordinary. When patrolling your surroundings or when you are scouting, keep an eye on your dog.
Related: How To Understand The Signals From Animals Just Before A Natural Disaster Strikes
Your dog's body language will alert you to possible threats or points of interest and generally help you to avoid stumbling across other humans when you are trying to keep a low profile.
Guarding versus Protection
The fact that dogs can hear people approaching, even on foot, long before you can, is part of what makes them great "animal alarms".
This, in combination with a breed that has a strong guarding instinct, gives the human owner a very powerful early warning system. Not just against other humans, but also animals that may want to eat your supplies.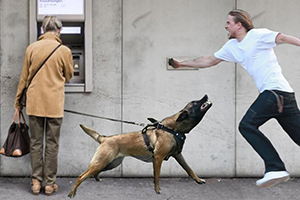 Be aware that there is a difference between guarding and protection.
Some breeds will warn owners, but retreat at the first sign of a serious threat.
Other breeds may attack on sight, without giving a lot of warning upfront.
I once had a bulldog that would charge anything strange, but never barked, even while she was on the attack.
She scored really high on protection and courage but was useless as a guard dog. I would only become aware of the danger when she launched her offensive.
The objective of guard dogs is to eliminate the element of surprise.
Intelligence
Many conversations about dogs turn to how intelligent a specific breed is. I always make fun of this saying that I don't need a dog to do my thinking for me. Or, I point out that even the smartest breeds have trouble with calculus.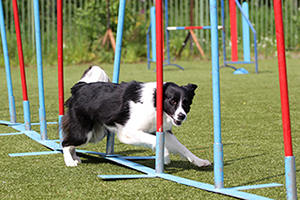 So when it comes to family pets and just generally having fun with dogs, intelligence need not supersede temperament. Dogs that are fun, obedient and like spending time with the family are more important than math geniuses.
But, in an SHTF scenario, a dumb dog will not only hold you back but would be a potential danger to you and your family. Intelligence, when combined with courage, protective instinct and physical ability, will be a life-saving combination.
Temperament
This is a strange word, as it refers to character and personality, but also to other mental and emotional characteristics that are often difficult to quantify.
Characteristics that I would all class under temperament include such things as aggression, obedience, sense of humor, willingness to cooperate, courage in the face of extreme danger and willingness to die for the pack. Also, independence, initiative, patience and restraint.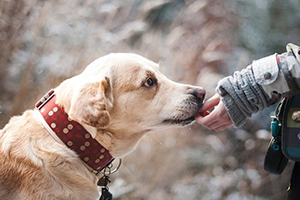 These characteristics are not that rare, and many breeds exhibit them amply. But, there are even more breeds that do not. Keep in mind, that in SHTF, the mathematics of survival will be unforgiving. Second place means death. If you are overly emotional about animals, it could kill you and your family.
Related: Livestock Animals You Should Start Raising For The Upcoming Economic Crisis
For instance, I like Boxers. I think they are whacky, funny and have a well-developed sense of humor. But a Boxer will be one of the worst choices for an SHTF dog.
Selecting for temperament should be done according to the same brutal math that all other choices are made when survival is at stake. Being overly sentimental and thinking that your faith in an unsuitable animal will magically change the animal, is naive and quite frankly, could be deadly. If she's not "almost perfect", walk away.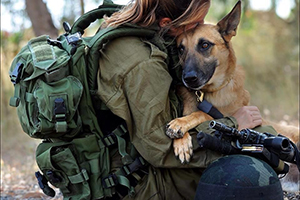 Dogs should be viewed as survival tools. I am not saying they are disposable. We love them very much, for their companionship and as valuable and contributing members of our group. But dogs are frontline defence, and when fielded, we must be able to depend on them to do their jobs.
Temperament and ability will carry the day. Nothing else. Your choice of dog needs to reflect this understanding.
Control
This has nothing to do with a dog sitting when you give the command or faithfully waiting before he eats his food.
Can your dog keep quiet when the garbage truck is doing its rounds? Can your male dog ignore the musky scent of a bitch in heat if commanded to? Will your dog sit patiently and wait while the neighborhood cat is walking right in front of it?
If not, your animal is a liability.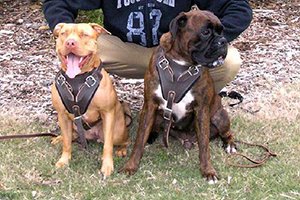 During one discussion on SHTF dogs, someone asked about a Pitbull. Which, I must add, is one of my favorite breeds. But let me ask you this.
Could you control him if an opposing dog acted confrontationally? And if a fight did break out, would he let go on command?
Pitbulls are like large calibre firearms that can shoot a single deadly shot. Employ them accordingly. If this suits your SHTF strategy, go for it.
If however, you want an animal that can face a foe or retreat upon command, maybe you should opt for something else. Reality folks.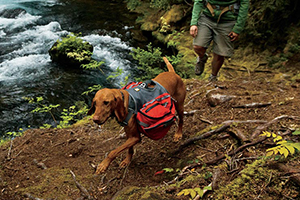 I live in South Africa, at the foot of the Magaliesberg Mountain Range. I have often taken dogs for long hikes in the mountain. Certain breeds will bravely attack a troop of baboons. Even if you yell at them to come back. They are like missiles that have locked onto a target without an "abort" button.
I have lost one dog in such a situation, and have friends who have similarly lost dogs. As the owner, you are ultimately responsible for your dog. Using the wrong breed for the wrong job is a hard-learned lesson.
If you don't have control, you are placing yourself and your dog in danger. You have been warned.
Body Language and Pheromones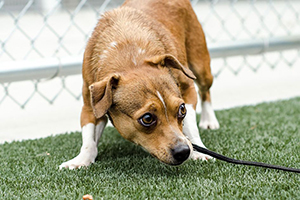 Dogs don't overthink situations.
If they see a stranger whose body language looks suspicious or if they smell fear or anxiety on a stranger that may indicate ill-intent.
Dogs don't think, "Ah, he's probably just nervous and I need to trust others, etc."
If your dog doesn't approve of someone, you shouldn't either. I am not saying shoot that person on sight. I am saying, don't let them near you.
Keep the dog around, and between you and the person or situation. Don't turn your back. Don't let them feed your dog any treats.
Breeds for SHTF
I will briefly mention a breed and just a few pros and cons of that breed.
Belgian Malinois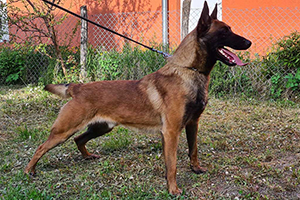 There is a reason the Navy Seals use these dogs. But they need a strong owner and are highly energetic, so you will need to spend some time with them, burning off that energy. You will need to train them. If you are not familiar with dogs, you will need to get professional advice on this.
Similar breeds are German Shepherds and Dobermans. Fast, agile, intelligent, loyal. They are precision instruments and should be handled as such.
I would include Rhodesian Ridgebacks here as they are great homestead dogs and fearless hunters.
Bull Mastiff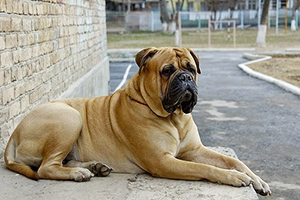 Their loyalty and guarding prowess are well known. They were used to guard diamond mines in South Africa.
If you know anything about the crime situation in SA, including the vast area's some of the open cast mine's cover, you will appreciate the fact even more.
They are very loving and loyal family members. They are on the large side and may require a bit more food than some of the other breeds mentioned.
Related: Why People Will Happily Line Up to be Microchipped Like Dogs
Similar breeds are Rottweilers, Boerboel, American Bulldog. These are not precision instruments like those mentioned above but can be trained to a high level of obedience. Especially the Rottweiler. In this category, I would opt for the Cane Corso, they are awesome dogs.
Australian Cattle Dog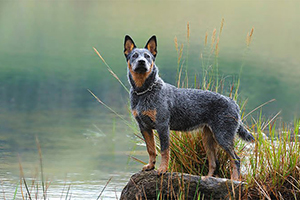 They are highly intelligent, extremely loyal and make excellent companions. You will need to train them.
They do not pack as hard a punch as the other breeds but make excellent herding dogs. Similar breeds include Collies, Border Collies and Poodles.
I am going to include Labradors here, although they maybe deserve their own category. I am not a fan of Labradors as they become food-obsessed. Go and read on this, it's genetic and can become unpleasant around mealtime.
Siberian Husky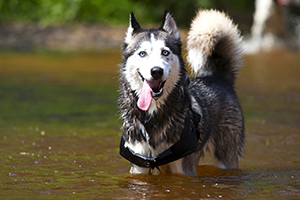 All sled dogs are highly suited as SHTF dogs. They have been selected for generations to run all day, guard the camp, and assist with hunting, taking down large animals.
They are not well suited to hot climates, so don't keep one if you live in a hot and humid climate.
Similar breeds include Alaskan Malmute's, Finish Spitz and quite a few others.
Honorable Mention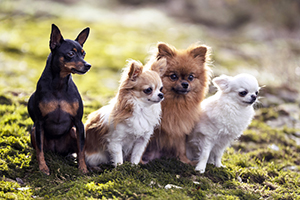 Small lapdogs like miniature poodles and small terriers and Chihuahuas could be good to have for pest control and as noisemakers.
Their smaller stature has them feeling vulnerable, and as such, they are very alert. This could be to your advantage.
But they also tend to bark at everything, so you could up at all hours, for no good reason at all. They eat very little.
Man's Best Friend
There you have it, folks. I would set up my team in the following way. My dream scenario would be having a pack of Cane Corse for heavy-duty homestead defence. Every child would have an Australian Cattle Dog following them around.
I would have a Belgian Malinois sleeping next to my bed, and that would be the dog I take ranging, scouting and hunting.
Everybody's selection would and should differ. Dogs need to fit your temperament and that of your family. Happy training!
You may also like: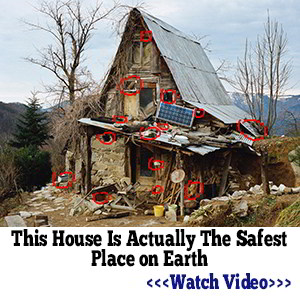 How To Identify Animals By Their Tracks (With Pictures)
The Best Way To Train Your Dog For Hunting And Security (Video)
The Best Foods You Need When Bugging Out
How To Install A Trip Wire Alarm On Your Property
26 Practical Survival Uses for Duct Tape