If you had to choose a rifle or gun caliber for an SHTF situation, what would the caliber be?
There is no simple answer to this question. This is because the perfect SHTF gun or rifle does not exist all in a single weapon.
To a great extent, the answer depends on your geographic location, specific needs, and what you may be trying to hunt, survive, or protect yourself from.
Note that choosing the models and makes of your SHTF guns or rifles is only half the part of choosing, and the other important half is selecting the calibers that your guns will fire.
Here are some of the best calibers available:
0.30-30 Winchester
Did you know that the 30-30 Winchester has managed to win an avid following for its accuracy and reliability after its introduction back in 1895? There are some reasons why people consider the 30-30 to be the gun that really won the west.
You can use it for patrol, protection, varmint control, and even hunting, making it ideal for a long-term SHTF situation. The .30-30 is a very useful and efficient caliber for protection as well as game-getting.
You will like the fact that these rifles are handy to wield, lightweight, and simple to shoot with relatively low recoil.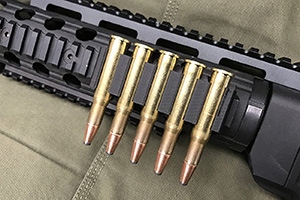 Now handy, efficient and snappy .30-30 rifles are coming off the manufacturing lines, and the latest powder and bullet technology such as Hornady's LeveRevolution series have definitely breathed new life into the old caliber.
Related: How To Make Gun Powder The Old Fashioned Way
There is no doubt that 30-30 Winchester has a well-established track record of more than one hundred years, especially on deer-sized game. It is likely that no other caliber has managed to kill more deer than the Winchester 30-30.
Also, note that it is a versatile and practical caliber, with factory loads made from 125-grain hollowpoints to 170 grains.
Glock 19
You probably know that the Glock 19 is the chosen weapon for survivalists, hunters, and law enforcement. They all like the Glock's fantastic balance of weight distribution and capacity.
Note that the G19 is suitable for multiple roles because of its reduced size.
All Glocks are essentially the same, irrespective of the caliber. And this is what makes it quite easy for aftermarket parts manufacturers to produce parts and components for them.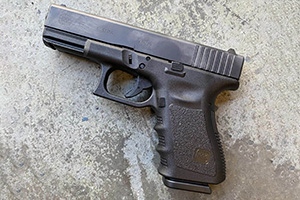 If you're looking for a compact and effective gun to pack away for SHTF, something you can keep disassembled in the secret compartment in the trunk of your car, you are indeed looking for Glock 19, the ultimate survival weapon. This pistol will not break your bank, but still, you can stake your life on it.
The pistol was originally designed and made to accommodate the Austrian military. The pistol weighs only 23.65 ounces. And there are 16 cartridges in this gun.
Note that the weight of the ammo with multiple spare magazines is about 22.08 ounces.
Related: Frugal Prepping: How to Get Cheap and Reliable Ammo For SHTF
0.30-06 Springfield
This is probably the most versatile and effective round ever developed.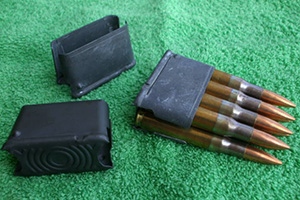 If you would like to choose a .30 caliber rifle for any SHTF situation, you will not go wrong with this one. These rifles are easily available in everything from semi-automatic to single shot.
They are effective on almost all non-dangerous North American game.
Did you know that one of the key factors that increased the popularity of the 30-06 Springfield rifle was the returning World War II veterans who bought rifles in the caliber that they were most familiar with?
Developed in 1906, the 30-06 Springfield has proven itself effective over the last century in tackling deer and large-sized game.
No other caliber has been so widely adopted and used as the '06. Whether you are elk hunting in Washington or deer hunting in Florida, the 30-06 is certainly at home in both places. Nowadays, the .30-06 is going as strong as ever, especially in the face of many new designer calibers.
It is an effective and dependable caliber that can kill almost anything in North America with authority (even those big coastal brown bears as long as you are good at bullet placement). One of the best things is that ammunition is pretty inexpensive and plentiful.
Perhaps more importantly, the 30-06 Springfield offers you a solid combination of power, range, and recoil.
While you should not consider the recoil of the 30-06 as light, it is a bit milder compared to a larger round, such as the .338 Win Mag. Note that this means that even a smaller-statured shooter can control it.
Ruger 10/22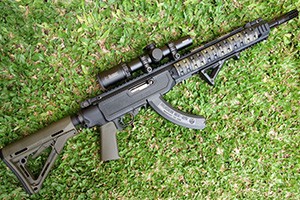 You may know that some preppers like to arm themselves with the greatest and latest tactical firearms that have the most firepower. On the other hand, some believe that basic is better. This is why they consider the .22-caliber LR to be the best and most effective rifle to survive any SHTF situation or disaster.
Ruger 10/22 is one of the most dependable guns. The weapon can send 200 or even more rounds downrange before needing any maintenance.
When it comes to accuracy, the rifle has optimal quality within the loading range. Because the firearm uses 22 ammo, many shooters prefer it. This is because they get more bang for their buck as the per-round cost of shooting is considerably cheaper.
Related: How to Practice Good Marksmanship Without Wasting Ammo 
The rifle boasts a sturdy and fantastic construction. With its incredibly durable and lasting design, the Ruger 10/22 rifle can easily serve you for many decades. The rifle is also easy to modify or repair as parts are readily available on the market.
Remington 700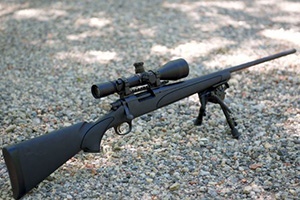 This fantastic weapon features an externally adjustable trigger, a 20" heavy barrel, as well as a Hogue over-molded pillar-bedded stock.
This is why shooters consider it a very maneuverable weapon with an effective tactical-style barrel.
Note that the Remington 700 series has undoubtedly been hunters' favorite for many years. It also has an excellent reputation as a sniper rifle, especially in the US Army.
You can use the Remington 700 caliber in various types of weather. Its reliable and effective bolt action round chambering helps make maintaining the rifle simpler and more manageable.
This is why if you ever find yourself in an SHTF environment, you can rely on this rifle for survival.
Final Thoughts
As you can see, not any single weapon is suitable for all situations. Note that every weapon performs best as certain tasks during an SHTF situation.
While we can discuss more calibers out there, these 5 calibers offer you the best combination of efficacy, affordability, and abundance.
Also, when making a selection, always keep in mind that the rifle you choose could be a lifesaver for both you and your family. This is why you should always go for the one that is dependable and performs well.
You may also like: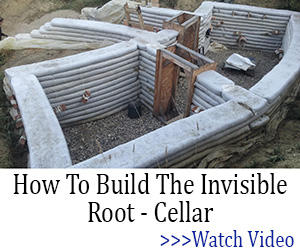 The Cherokee's Favourite Edible Tree (PawPaw)
This House Is Actually The Safest Place On Earth (Video)
How Much Does it Cost to Bulletproof Your Car?
Delicious Recipes Using Cattails – "The Supermarket of the Swamp"