The big M word in the survivalist and prepper world, Martial Law, is a very disturbing concept and one we have seen in small bouts here in America. In our lifetime we have never been closer to seeing true Martial Law crop up in cities across the nation.
We have hundreds of thousands of National Guard members in cities all over the country. Make no mistake about it, the National Guard is here to help. They have been helping with everything, from getting food and resources to people and setting up testing locations.
The question becomes: why and how would Martial Law hit big cities in the nation?
The Simple Martial Law Scenario
All over the country governors are relaxing restrictions. You may be in favor of that or you may not. Regardless, we are going to see an increase in cases of COVID-19 as people come together again. We cannot be sure the effect this will have.
What happens if the cases skyrocket and we see the government panic and pull the emergency break? What if we tumble into lockdown #2? We are already seeing people protesting to get things back to normal.
If we lockdown again and the average American cannot get back to work, there will be civil unrest like nothing we have seen in this nation. At this point violence will have to be suppressed. Welcome in Martial Law!
So, let's look at what the government can or cannot do under martial law.
Firearms Confiscation
Firearms have been confiscated in this nation before. While it might seem improbable, if we are dealing with threats from civil unrest, you will see isolated incidences of gun confiscation.
It only takes a little thinking to understand what a brittle bridge this is to cross, however, when you bring overwhelming force to a community most will surrender their weapons. We watched this happen following the devastation of Hurricane Katrina.
In fact, we have watched Mayors all over the nation lean on "emergency" legislation that limits the 2nd Amendment. Just take this "law" from New Orleans:
"Subject to the provisions of Act 275 of 2006 (Regular Session), the Emergency Authority is hereby empowered, if necessary, to suspend or limit the sale, dispensing, or transporting of alcoholic beverages, firearms, explosives, and combustibles."
Curfew
This is one of those situations where many places, under emergency authority, have already created rules with curfew. From places like New Jersey, where you might expect it, to as far south as South Carolina, we have already seen curfews put in place.
It would make a stricter Martial Law style curfew easier to establish.
Restrictions on Free Speech
Unfortunately, thanks to our buddies at Google, we already have our speech restricted on almost every major level. Sure, you can go out to a bar and say most of what you want to say. However, the largest vehicles of mass communications are so regulated it's embarrassing.
This is yet another example of how we have been primed for Martial Law. When you look at it from that angle, how hard would it be to level your ability to communicate and voice your opinions? If the internet goes dark, your cell signal shuts off and you cannot assemble, what do you have?
Related: The Only Things You Need To Know About Radio Prep
Removal of Personal Property
There is no doubt that the removal of personal property and even the removal of people from their own property is possible with Martial Law. In fact, executive orders to take PPE and other items from citizens have already been enacted.
Months ago, we had people from the administration threaten to take people's goods if they were stockpiling hand sanitizer, toilet paper, masks, and other PPE. This had many preppers on alert.
Eliminate Your Right to a Speedy Trial
Even in Martial Law, you will be tried for crimes. Now, what you consider to be a CRIME might change drastically, however you will be tried. You will not be tried by a jury of your peers. Instead, the military will become judge, jury, and jailor.
As scary as that sounds you will still have a trial to decide your fate. This is not a guarantee but there is legal precedent that your 6th Amendment will be upheld. While President Lincoln suspended Habeas Corpus during the Civil war, Lambdon P. Milligan fought his military tribunal sentencing and the Supreme court ruled in his favor.
In 1866 the Supreme court ruled there could be no military trials for US citizens.
Related: Spider Hole Tactics to Defend Against Looters
 Nationwide Martial Law
Despite the fantasy of a nationwide Martial Law, the resources do not exist to lockdown every American city. In fact, we couldn't lockdown the major cities all at the same time. We are talking about tens of millions of people.
However, we could very well see sections of Boston, NYC, and Detroit, among others, face a Martial Law type presence.
I hope you have connected the dots while reading this article. Many of these "Emergency Acts" that have been enacted at the state and federal level have already stolen your liberty in writing. The government has built a framework for Martial Law and in some cities the violence has already started. Not to mention we have willingly walked into a world of censorship.
Pay close attention to positioning. The American military is great at positioning and I have to believe that much of what is happening in our nation is about positioning resource to cut down civil unrest due to this lockdown and, God forbid, successional lockdowns to come.
The fact is, we have given up tremendous amounts of power. Those who rule over us are fully prepared to send in the shock troops, if need be. It is time for America to be smart and get people back to work, safely. It's time to isolate at risk populations.
Otherwise we will see Martial Law in cities across this nation and now you know what we stand to lose.
You may also like: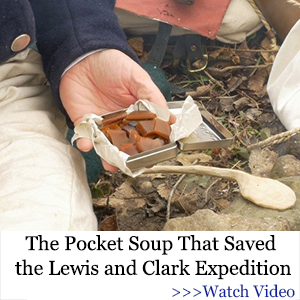 Remove This From Your Stockpile Immediately
10 Things Cowboys Carried With Them in the Wild West to Survive (Video)
5 Things You Need to Do When There'll Be No Rule of Law
Will the Liberals or the Conservatives Start a Civil Unrest?
7 Things I Wish I Knew Before Going Off the Grid