Editor's Note: This article is written by Giurgi C. and does not necessarily reflect this website's options and beliefs, but it portrays some scenarios that are likely to happen.
Prepping is a safeguard against a whole range of possible scenarios, and everyone has their own opinions about what's most likely to happen and what would be the biggest threat. There's one thing pretty much everyone can agree on, though, and that's that widespread civil unrest is going to bring on a social collapse, at least in the affected areas and maybe right across the country.
Who's likely to cause this civil unrest, though? Does anyone have the ability to throw large parts of the USA into chaos? We've all seen often enough how local issues can spark unrest in a neighborhood or even a small city, but could the same happen on the scale of a county, a state, the whole Midwest or Atlantic seaboard?
Yes it could, and the most likely way it's going to happen is that some incident upsets politically active people – not just in the town where it happens, but across the state or the country – so much they decide enough is enough, and try to bring about a radical change. That's happened hundreds of times throughout history, in all sorts of countries – and while the USA is unique in many ways, it's not unique enough to be immune from the threat of mass civil unrest.
Experts don't argue about whether unrest could happen in the USA. It could; that's a done deal. What they do argue about is where it's most likely to come from. Any part of the political spectrum can be pushed into rebellion but for that to happen to the majority who're pretty much in the center, things really have to be bad. More usually, when unrest happens it comes from either the right or left. It doesn't always come from people who could be labeled as extremists either – often it's people who're identifiably to one side of center, but not particularly hard line.
Left or Right: Who Wants to Fight?
Listen to anyone on the left and they'll tell you that the biggest threat of civil unrest comes from heavily armed groups on the "far right" or "alt right". On the other hand, speak to anyone on the right and they will say that the real danger is the organized and violent flash mobs of Antifa and other "far-left" groups. Are they both correct, or is one – even both – wrong?
There's no doubt that left and right both have extremes who're more than willing to use violence. There aren't a lot of them on either side though, so it's unlikely they could directly cause widespread civil unrest. What they might be able to do is cause enough trouble to provoke a backlash from the mainstream on the other side, and that really could become civil unrest.
Thanks to the media it's right-wing extremists who get the most attention, but in fact their numbers are every small. There are neo-Nazi and white supremacist groups in the USA, but most of them are tiny and too disorganized to cause any serious trouble. There have been lone wolf terrorists on the American far right, with Timothy McVeigh being the most notorious. They're sometimes capable of committing serious atrocities, but mass civil unrest is beyond them.
Left-wing extremists are more numerous, unfortunately. The largest extreme left group in the USA right now is Antifa – but, with an estimated 15,000 hardcore members, even Antifa isn't big enough to create civil unrest at a national level. Law enforcement could put down an Antifa uprising inside a couple of days. The far left might not like that, but it's still a fact.
Related: America's Vulnerability When it Comes to Internal Crises: US Now vs. US Then
The mainstream menace?
But what about the mainstream left – the tens of millions of Americans who see themselves as on the left of the spectrum, but reject extremist positions like Marxism? Could they reduce the country to chaos? Yes, they could.
Mainstream leftists don't have the enthusiasm for violence that groups like Antifa are notorious for, but they do have an endless appetite for getting involved in causes. Any perceived "injustice", from border control to employment policies, is likely to attract a horde of protesting lefties. Usually nothing much happens beyond legitimate political protest, but sometimes things can get out of control.
If there's a large protest movement, and its members feel they're not being taken seriously, tempers can rise. If the people who're getting angry are well enough organized this is where civil unrest can break out – and the problem is that large parts of the left are very well organized. This end of the political spectrum is closely linked to labor unions and a large, interlocking network of pressure groups; they're very good at spreading messages, exploiting social media and getting people mobilized.
Many on the left also don't have a lot of respect for the society we live in. They would like to see it "reformed" into something that fits their ideas better, and this attitude makes it easy for them to justify breaking the law. That's why left-wing protests are prone to violence and looting; if everything you see around you is a symbol of oppression and inequality, it's tempting to lash out.
The mainstream right is a bit different. It's nothing like as well organized, for a start. The vast majority of right-of-center Americans aren't actually very interested in politics, because they're focused on work and family. When right-wingers do get annoyed about a political issue they're less likely to do anything about it, for the same reason – they're busy getting on with their lives.
On the other hand, if the right do get pushed hard enough that they decide to take action, they're a lot more capable of creating some serious unrest. A lot of that is down to the simple fact that the right have more guns than the left, and tend to know how to use them. Any large, heavily armed, combat-effective insurgency in the USA would pretty much have to come from the right; the left just don't have many people with those sort of skills.
Related: Surviving Martial Law: What To Do If It Hits Your Town
Where's the danger?
Both liberals and conservatives have the potential to create mass civil unrest if they decide they want to. That shouldn't be a surprise; people are people, whatever they believe, and while some belief systems seem to encourage violence in their followers any of us can be pushed to rebellion by the right factors.
If conservatives rose up that would be more disruptive, and more dangerous to the government. Firstly, conservatives are more heavily armed; secondly they have an inbuilt respect for law and order, so for them to start overthrowing society they have to be very angry.
Realistically, though, the political left is the main threat when it comes to civil unrest. They're organized, they get upset easily and there are a lot of them. Most unrest in western countries is caused by leftist groups, and the USA Is just as vulnerable as anywhere else. Our citizens might be better armed to protect themselves, but mass action by the left could still tear society apart in a hurry. If that happens, all the systems we rely on in everyday life will soon fall apart across the whole area affected by the disorder – and, unless you're prepared for that, you're in for a pretty hard time.
You may also like:
8 Places to Avoid After the SHTF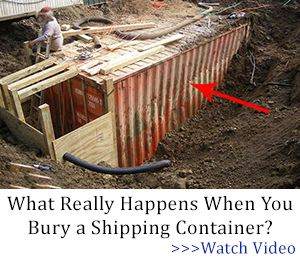 10 Things Cowboys Carried With Them in the Wild West to Survive (Video)
If You See These 6 Signs It's Time to Bugout
9 Places to Scavenge After SHTF
5 Prepping "Rules" That Are Actually Myths