There might be no better way to grasp how much control the government now has over our lives than to review some modern laws that would have gotten our grandfathers (and grandmothers) arrested.
If you think that you can do whatever you want on your own land, think again. The long arm of the government has curtailed many simple liberties that were once commonplace across America. It is not only personal property rights that have been affected by modern laws our grandfathers never would have dreamt of, but what we do for a living.
#1. Raw Milk
Once upon a time farmers could sell the raw milk produced by their cows to anyone who wanted to purchase it. Not anymore. It is illegal in most states to sell raw milk or raw dairy products. Although court challenges to state milk laws are ongoing, it currently remains illegal in 20 states to sell raw milk either in a store, from your own farm, or as part of a hard share agreement. In the states where raw milk sales are legal, the government inspection and permit process are quite stringent. The United States Food and Drug administration prohibits the sale of raw milk across state lines.
#2. Outhouses
Only a few states allow outhouses in specific locations. Concerns about cholera and soil contamination have made this type of off grid toilet nearly a thing of the past. In some rural area, primarily in Texas and Alaska. Composting toilets are allowed in many states, but only if they meet a health department outlined specification and both permits and inspections of the non-traditional commode are garnered.
#3. Tent and RV Living
Pitching a tent or pulling a camper onto your own land and living in it full time can also get you arrested and result in the levying of extensive fines. In some areas of the country it is illegal to camp on your own land for more than two weeks, regardless of what type of temporary sleeping quarters you are using at night.
 #4. Minimum Square Footage Requirements
That tiny little starter house or cabin you want to build (or build for your adult children) might fly in violation of state or local zoning laws. In some municipalities, particularly suburban and urban ones, there is a minimum square footage requirement on any dwelling or building constructed. Where I live, building permits do not exist – but folks who are not lucky enough to live in such a rural region, could find themselves in legal hot water and face hefty fines for attempting to build a house that does not meet the government minimum square footage requirements. In fact, even turning your garage into a family room could lead to legal trouble if you live in a suburban or urban area and do not visit the permit office with an open wallet and get the work approved first. While minimum square footage rules vary by location, the average requirement is typically between 500 to 1,000 square feet – larger than a lot of popular tiny house floor plans.
#5. Minimum Land Acreage And Utility Hookups
If want to allow a loved one to put a home on your property, they simply cannot just begin building on your land or place a mobile home there and tie into your well and septic system – as they did in our grandfather's time. In nearly all municipalities and even counties, each home must have its own water well or be connected to a municipal line as well as its own septic tank or be connected to a sanitary sewer system. If a lender is providing funds for the dwelling, the space where the new home will sit almost always has to be deeded off into the occupant's name and meet minimum square footage or acreage requirements. While the minimum amount of space varies by location, typically between two to five acres of land are the common requirement.
#6. Mobile Home Age
Forget finding a bargain on an older but still nice mobile home and sticking it on a nice little in town lot. In many municipalities putting mobile homes anywhere but in a designated park are illegal. In small towns where putting either a single or double wide trailer on a lot is still legal, the home must not be older than the number of years designated by a local ordinance.
#7. Keeping Livestock
Unless you live in a right to farm state, it is illegal to keep even small livestock in your backyard if you live within a municipality. Even if you live in a right to farm state, restrictions can still be placed on the type and number of small livestock you keep. Common backyard farming restrictions include prohibition against keeping roosters, maximum number of hen restriction, as well as breed restrictions on chickens to help ensure the ones chosen are not likely to be too noisy. Similar regulations pertaining to keeping meat rabbits and ducks, also exist.
#8. Swing Sets
There surely couldn't be a law against putting up a swing set in your own backyard for the kiddos to play on, right? Not necessarily. If you live in a neighborhood governed by a homeowners association the building material and color of the swing set can be regulated. If you set up a swing set that is in the wrong color or has a shade canopy in the wrong color, you can expect a fine from the homeowners association for every day it remains on your property. Depending upon the terms of the homeowners contract, you could be sued for such a violation of its terms.
#9. Smoking
Lighting up a cigarette in your backyard or even your bathroom is illegal in some communities. A growing number of condo communities, townhouses, and homeowners associations have bans on smoking even on your own property because of the wafting nature of smoke, the prevention of the "quiet enjoyment" of the outdoors by others in the community, and because of potential fire concerns.
#10. Clotheslines
Being earth-friendly can even get you legal trouble in some neighborhoods. Apparently, some homeowners associations deem drying clothes on a line to be a habit of only poor folks and can hurt property values. If you think you will just keep your off-grid clothes drying activities up by moving the line inside your garage or even into your bathroom, think again. Doing so could mean you wind up with a $1,000 fine.
#11. Exterior Paint
Letting your creative juices flow is not legal in some communities. Not only are specific paint colors not allowed for home, garage, and outbuildings but you have to request permission from a homeowners association or follow guidelines outlined by a municipal planning commission.
#12. Home Business
Cottage businesses were once commonplace in the United States. Many small business and even corporation owners got their start working out of their own garages, dens, or kitchens. The ability to conduct business activities in a residential area, especially if customers visit the location to garner the service provided, have increasingly become illegal. Selling goods online or making goods to take elsewhere to sell remains legal…for now.
#13. Old Glory
Flying the American Flag or installing a flagpole on your own property has spawned more than a few fines in recent years. In some communities flying the American Flag has been deemed possible offensive to others or a political statement, which is not allowed under homeowners association rules.
#14. Parking
Our grandfathers could park any vehicle they owned in their driveway. If you live in a community with a strict homeowners association or planning commission, you might not be able to park specific types of vehicles in your driveway for longer than 24 hours – or ever. In some cases, a municipality can even mandate that your pave your gravel driveway or be subject to a daily fine.
#15. Shingles, Hedges, And Fences
The color, height, type, and material of all three of these items must fit within municipal planning commission and HOA rules or they will be ordered to be torn down – after you are issued a fine for your wild non-compliance antics.
Where you live makes an enormous difference. Some intrusive personal liberty laws vary not only by state, but by region. If you are fortunate to live in an area like where my survival retreat is located in Appalachia, it is possible to live at least a little bit more like our grandfathers and even great grandfathers, once did.
In my rural county there is absolutely no zoning and no building permit office…but the number of such freedom loving places that are governed only by common sense laws, are rapidly evaporating from America's landscape.
Governmental entities and homeowners association are comprised of actual human beings. The only way to prevent our own grandchildren from one day hearing about all the laws that did not exist "back in the day" for us but restrict the free use of their property and general liberty is to become more involved with the entities that can levy control over our lives.
You may also like: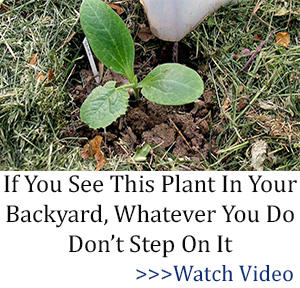 How Much Land Do You Need to Be Self-Sufficient?
What Really Happens When You Bury A Shipping Container (Video)
How to Make Cheese from Powdered Milk
Homesteading After 60 What You Need To Know
When Did Independence Become Illegal?