Some of the more controversial items in any prepper's stockpile are guns and ammunition. I'm not talking about whether or not you need them; it really doesn't matter what people think about that. There are plenty of anti-gun people in the world, who will be glad to tell you how wrong you are for having those guns in the first place. But you don't have to answer to them.
No, what I'm talking about is what guns to have, how many guns to have, and how much ammo you need for them. There are a lot of opinions floating around out there and there really isn't one pat answer which works for everyone. What works for one, may not be ideal for another.
So ultimately you've got to make your own decisions.
Having said that, let me try and give you a few ideas. I'm just going to limit myself to talking about ammo here, as one article isn't enough to cover both guns and ammo. Besides, you probably already have your guns.
The Big Question
The big question for most preppers is how much ammo they should have on hand. Like anything else we add to our stockpile, that's difficult to say. The base problem is that none of us have any idea what sort of disaster we're going to face or how long it's going to last.
Based on that, it only makes sense to figure on the worst-case scenario, something like an EMP with the resulting long-term breakdown of society.
Based upon this sort of scenario, there are some who will tell you that you should have 10,000 rounds of ammo, possibly even breaking that down into different types for your different guns. Others will tell you that you need 1,000 rounds per firearm or per caliber.
Both of these are blanket statements, which don't necessarily have anything to back them up.
How much ammo you will actually need can be broken down into a few basic categories:
Ammo for hunting
Ammo for home defense
Ammo for training
How Much Ammo for Hunting?
Determining how much ammo you need for hunting depends on how much hunting is a part of your long-term survival plan. If you live in a small town in the middle of forested mountains, then hunting will probably be a major food source for you. But if you live in suburbia, it's not very likely that you'll be doing a whole lot of hunting.
Still, stockpiling ammo for hunting makes sense, even if it is unlikely that you'll be doing much hunting. If we look down the road, chances are that game levels will become severely depleted. But looking beyond that, a lot will depend on how many people survive.
If 90% of the population dies out, as the EMP Commission has said, then the game will come back with a vengeance. Five years after an EMP there might be so much game, that they're coming into suburbia and you'll be able to shoot them without ever leaving your property.
Related: 6 Best Guns to Have After an EMP
Small game is always more plentiful than big game, so count on a lot of .22LR, perhaps even a few thousand rounds of it. Fortunately, that's cheap ammo, so it's easy to stock up on. Larger caliber rifle rounds for hunting big game is another matter. It's doubtful that you'd go through more than a few hundred rounds in your entire lifetime.
How Much Ammo for Home Defense?
I think the big factor for those who are recommending that you have 10,000 rounds, is home defense. But let's be realistic about this. How many attacks of your home do you expect to survive? Infantry soldiers only carry 210 rounds of 5.56mm rifle ammo into combat.
That's intended to be enough to last one day. If that's enough for them, what makes any of us think we're going to go through more than that in an attack on our home? We'll probably go through much less.
If we assume three attacks on our homes, then three basic loads comes out to 630 rounds. That's 630 per shooter.
I picked three because I seriously doubt any of us could survive more than that. Each attack will probably get larger and unless you can raise an army, you're eventually going to be outnumbered and outgunned.
Stockpiling 1,000 rounds of pistol ammo is even more unrealistic. The infantry basic load is three magazines; one in the gun and two in a pouch. That's because pistols are not used to fight a battle, but as a self-defense weapon. So three basic loads of pistol ammo doesn't come out to more than about 150 rounds, three boxes.
How Much Ammo for Training?
Training can actually end up being your biggest ammo use if you haven't trained your family in shooting before the disaster happens.
You can easily go through a few thousand rounds of ammo teaching someone to shoot decently. Fortunately, you can do most of this with .22LR, assuming you have a pistol chambered in that caliber.
You will need ammo to transition them to whatever caliber they're going to carry, once they learn to shoot. But a few hundred rounds should be enough for that if you use the .22 for most of your training.
How to Get Ammo at Lower Cost
Even with these lower numbers, we're still talking a lot of money to buy enough ammo for your stockpile. So how do you afford this, while buying everything else you need too?
You can actually save a lot of money by buying your ammo in bulk, especially from some of the online ammo websites. But my favorite place to buy ammo is at an Army Surplus store. While the ammo they have usually isn't really Army surplus, they tend to have good prices.
Gun shows are also a good place to pick up ammo at a good price. There are a couple of vendors who come to the gun shows in my area, who have excellent prices. One of them is a small-time ammo manufacturer, which has excellent prices, especially on shotgun shells.
Should You Reload?
Reloading is another option to consider. Most people who reload do so for the simple reason that it's cheaper than buying commercial. It also gives you the opportunity to make extremely consistent rounds, if you are into the long-distance shooting.
While reloading requires quite a bit of investment and is a slow process to complete, it's worth it. The key is to get your reloading supplies cheap. Don't buy brass cases, reuse your own. Don't buy jacketed slugs at the gun store either. I get lead ones from the gun show too. They're much cheaper.
I use my reloads for practice shooting, saving my good ammo for competition and times of crisis. While my reloads will work fine in a time of crisis as well, I mostly count on hollow points for that.
Related: How to Make Shotgun Shells at Home? (With Pictures)
Storing Your Ammo
Ammo should always be stored in waterproof containers; such as ammo cans. First made in the 1950s, ammo cans are intended to provide a water-tight container, to prevent ammunition from being exposed to moisture. Originally made of steel, most ammo cans today are made of plastic.
While ammo is fairly water-tight itself, it really isn't intended to be waterproof. The crimp of the casing around the bullet is fairly waterproof, but the pressing of the primer into the well in the base of the cartridge isn't necessarily.
That's why military-grade ammunition has the primers shellacked over, providing a waterproof seal.
You can seal your own ammunition in this way, painting a thin coating of shellac over the primers in commercial ammunition.
If you have trouble finding shellac, look for Bullseye or Kilz primer-sealer. It is shellac with white pigment added. While not ideal for this purpose, it is still fast drying and will seep into any opening between the primer and the casing.
Sealing the primers isn't necessary, especially if your ammo is stored in ammo cans. But it will help ensure that no moisture can get into your ammo, even if you pretend you're a Navy SEAL and take your guns underwater. But then, why would you do that?
Related: How Much Ammo Should You Stock Pile?
Always be sure to store some ammo with any caches you create. If you need more food, there's always a chance you'll need more ammo too.
If you can, split up your stockpile, keeping some at home, and some at your survival retreat. Ammo is heavy, so you don't want to have to be transporting it if you are in a bug-out situation.
You may also like: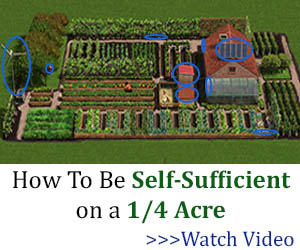 Do You Know Your Rights Under Martial Law?
10 Things Cowboys Carried With Them in the Wild West to Survive (Video)
Top 6 Popular Types of Guns Not Suitable for SHTF
Awesome Places to Hide Your Guns
The Police and Military when SHTF – Friend or Armed Foe?