It seems like one of the favorite "fun" subjects for people to talk about in the prepping community is bug out vehicles. I guess that's understandable, as the community is dominated by men… and men like their cars and trucks. Considering the type of men we are, it only makes sense that the vehicles we like would tend to be the kind that we can climb up the side of a mountain and disappear into the wilderness with.
I have to say, I've seen some rather extreme bug out vehicles through the years. Many of those were based upon military vehicles of one sort or another. While I can appreciate the work that the various creators have done and I might even enjoy having such a vehicle, I can't say that any of them are necessarily practical bug out vehicles. Nor can I really say it is practical owning one of them.
Cost
The number one problem with many of these bug out vehicles is cost. Most of us can't afford to have a third vehicle, just to have a tacti-cool bug out vehicle. For the average prepper, their bug out vehicle has to be something that they drive to work every day. That pretty much eliminates the practicality of using an Army deuce-and-a-half truck.
C'mon now, if cost wasn't an issue, I'd be driving a Ripsaw EV2 every day! But I don't have a half million dollars or more for my bug out vehicle. For that matter, I don't even have an extra ten grand that I can invest in such a thing. My bug out vehicle has to be something I can use.
Besides the cost of purchasing and building up the vehicle, we have to consider the cost of maintaining it. I read a comment just yesterday from someone who has one of those Army trucks, and it costs him about $400 a year, just to maintain it, even if it never leaves his driveway. That's not repairs, that's just the normal preventative maintenance that has to be done. I'd hate to see what insurance for such a vehicle costs.
Related: The Ultimate Bug Out Home For Just $250
Discretion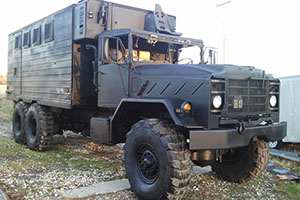 Hiding that big truck can be a bit difficult too. How are you going to explain having a deuce-and-a-half or a HEMTT (essentially a military specific cargo vehicle, often used as an armored tank support vehicle) parked in your driveway to your neighbors? What sort of story are you going to be able to come up with and how will you make it convincing?
Basic OPSEC rules dictate that you stick with something that is going to blend in with the environment. That pretty much rules out anything based upon a military chassis, as well as anything you might find in the Mad Max series of movies. In some parts of the country, it might even rule out four-wheel-drive pickup trucks and SUVs.
Granted, that four-wheel-drive might be useful, but not if it broadcasts to the world that you are a prepper. Instead of that, you'd be better off with something that allows you to move about with at least some level of secrecy. For many, this might mean something more along the lines of a mini-van.
Worse than the four-wheel-drive is what some people do to their vehicles, making them look like they truly do belong in Mad Max or maybe in some zombie movie. While that may seem really cool, it's just a bit too obvious. If anyone is stopping vehicles to look for usable equipment and supplies, they're going to be sure to stop someone in a vehicle like that. Do you want to be fighting your way through every road block you see?
Utility
Finally you have to consider utility in selecting your bug out vehicle. It has to have enough room for your family, your bug out bag and any other gears and supplies you are going to carry. All of that should be inside the vehicle, so that it is hidden. If it is in the bed of a truck, it's too easy to steal.
I've seen people select some pretty small bug out vehicles. That's okay, if they're single. But if they're planning on a family, they'd better go for something bigger. Keep in mind that you might have some last-minute additions to your party, like visiting family members or the girlfriend/boyfriend of one of your kids.
I know it sounded like I was trashing four-wheel-drive vehicles a moment ago, but if you can get away with being discreet and still own one, I'd highly recommend it. A four-wheel-drive vehicle will help you get around fallen trees and other obstacles which may be around. But good ground clearance will do that too, without the extra expense of four-wheel-drive or the reduced gas mileage.
Related: Affordable Vehicles That Can Survive an EMP
Range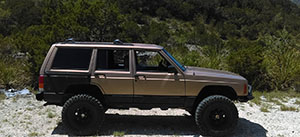 This is a tricky one. By and large, you need a large vehicle for a bug out vehicle. It has to have enough room for your family and everything you're going to take with you. At the same time, you want something that's as fuel-efficient as possible, so that it can go as far as possible.
Another way to accomplish this is to have a larger fuel capacity. A pickup truck with dual tanks may get rotten fuel mileage, while still being able to go 500 miles between fill-ups. While that would be an expensive vehicle to drive, it would be an excellent vehicle to have in a bug out, where you probably aren't going to be able to refuel your vehicle anyway.
EMP Protection
One of the most dangerous threats we face today is that of an EMP. Most preppers believe that an EMP will destroy all vehicles, along with all electronics. If that's the case, then we should all strive to buy bug out vehicles which were built before the 1970s, when cars weren't controlled by an internal computer.
Yet, we see a lot of new or almost new bug out vehicles out there. Either those people don't believe in the risk of an EMP, or they don't believe it will damage their vehicle. Personally, I'm in the second group, as the vehicle testing done by the EMP Commission didn't do anything more to any of the vehicles, than cause the engine to stall.
Nevertheless, I've taken action to protect myself in the event of an EMP damaging my 1990 bug out vehicle. Specifically, I have a complete set of all the electronic parts, including the computer, hidden away in a Faraday Cage, just in case. While it would take me some time to replace all those electronics, before I could bug out, I would still be able to bug out. That's the point.
You may also like: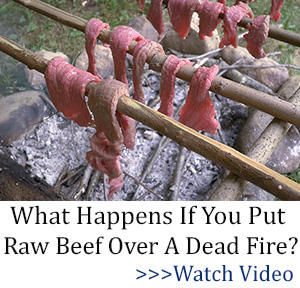 15 Things You Think You Know About Faraday Cages But You Don't
How To Hide Your Home From Looters (video)
Firearms for Emergency and SHTF Situations
5 Maps You Should Have At Home
What's the Best Fuel to Stockpile for Survival?