EMP Proof Cloth. Easy EMP Protection For Your Car And Generator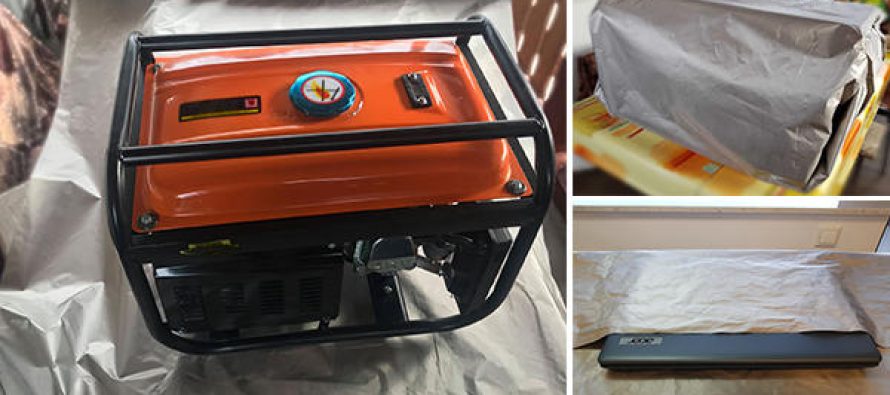 I've learned countless DIY tricks from our forefathers that definitely come in handy when you can't rely on expensive gadgets or other modern tools.
However, you do have to admit that your electric tools could still come in handy. At the very least, they will make your life a lot easier. But what if an EMP hits America? Wouldn't that fry anything electric?
Yes and no. If you have a car that was built before 1985, for instance, there are no transistors. So it will start up just fine. If you have a newer car, one of those things filled to the brim with mostly useless and flashy tech, you can bid farewell to it after the EMP has struck.
Unfortunately, it's really hard to build a Faraday cage big enough to protect a car or a generator.
So, naturally, I started looking online for cheap ways to protect my essential equipment in case this scenario happens. To my surprise, it's not as complicated as it sounds. All you need is an EMP-proof cloth that basically blocks out all electromagnetic signals.
It's an excellent way to protect a large stash of electronics or even bigger items such as cars, generators, motorcycles and so forth.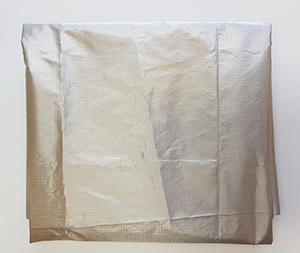 The cloth is made with nearly invisible stainless-steel fibers and feels like a lightweight denim. It comes as a 44-inch-wide cloth, and it can be sewn by hand or with a sewing machine.
The material is durable and safe to handle and doesn't contain high levels of silver or nickel.
It also has low surface conductivity, meaning that it can be grounded very easily—usually by just allowing it to drape onto the ground or concrete floor.
Unlike a Faraday cage, which is harder to build and gives you limited space, the EMP-proof cloth is thin, light, and flexible and can be easily extended by sewing two or more pieces of cloth together.
The conductive cloth is made out of 20% copper/nickel and 80% polyester.
I had to test it to make sure that it worked. I used my generator, an old AM radio, and a cellphone as testing subjects. And I'm going to show you exactly how you can test it out yourself just to be absolutely sure that it works.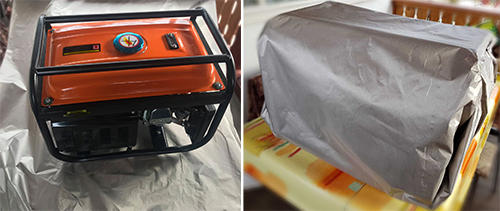 Make sure your cellphone is turned on and that it has strong reception. Your AM radio should also be on and set to a frequency where you can hear a radio station.

This is important for semi-obvious reasons: If the cloth works, you'll stop hearing the radio station (after closing the cloth) and only hear static instead once the device is covered. Likewise, you won't be able to make calls to your cellphone (after closing the cloth) since the signal is blocked.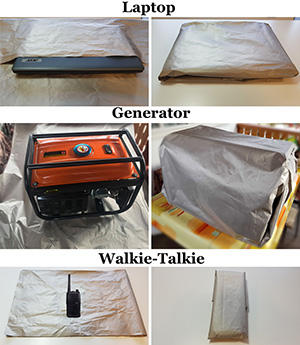 "Why two devices?" you might ask. Your cellphone uses high frequencies, while the AM radio uses low frequencies. If both are blocked, then you are  safe.
First, spread out as much cloth as necessary on a table. Make sure you have enough to wrap around the entire surface of the equipment you're trying to protect. Otherwise you risk leaving exposed spots, and all your hard work will have gone to waste.
Now wrap your equipment just as you would wrap up a gift box. Double check to see that there are no exposed spots left—I can't stress this enough.
You should hear the radio going to static. Also, you shouldn't be able to make calls to your cellphone number. Did it work? Well, it did.
The cloth that I tested and that I would recommend to you can be found at this link.
It's the best one I've found when it comes to quality and value.
UPDATE!!!: The stocks are out, please send us an e-mail on our contact page to be announced once  we receive new stocks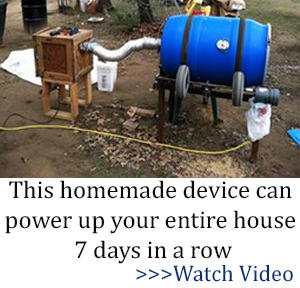 You may also like: 
7 Actions to Take Immediately Following an EMP Strike (Video)
Emergency Bag to Keep in Your Car in Case of an EMP
9 Mind Bending Effects of a Grid Collapsing EMP
Please Spread The Word - Share This Post