The hunter-gatherer mentality from the stone age is drastically different from the current way society eats food. In the modern world, many people pop over to the store when in need of 1-2 ingredients, and grab a sugary soda on the way out. Back in the stone age, if you weren't foraging or hunting that day, you were starving.
Prepping is a happy medium between the two ends. We live sustainable lives by farming, hunting, fishing, but also stocking up on nonperishable foods from the grocery store. Taking some direction from the folks of the stone age can provide us with invaluable knowledge about where to get food when there seemingly is none to find.
Today, this stone-age diet is reimagined into the Paleo diet. The Paleo diet is a popular diet trend that emulates foods that would have been available to people from the Paleolithic era, around 3 million years ago.
It is comprised of meat, fish, vegetables, and fruit, excluding sugars, dairy, grains, and processed food. In contradiction to the Paleo diet, folks during the Paleolithic time did indeed eat foraged grains and dairy on occasion.
There are tons of foods that stone-agers consumed that we can still consume today. Here are 20 stone-age foods that every prepper should try at least once:
Eggs
Some preppers own chickens to be able to consume fresh eggs regularly, as they are an integral part of a healthy diet. There are plenty of eggs aside from chicken eggs that we can still consume today but are less popular.
Related: The Best Fowls to Raise for SHTF – Quail, Guineafowl, Chicken, Turkey, Emu, etc.
The following eggs can be enjoyed (and even foraged if you're brave!)
Duck eggs
Turkey eggs
Quail eggs
Pheasant eggs
Goose eggs
Emu eggs
Ostrich eggs
Dandelions
Your most-hated lawn ornament is a delicious and healthy green that has been enjoyed for generations. Stone-agers would forage for dandelion greens just as they would stinging nettles.
Dandelion greens can be foraged by preppers in their yard or nearby grassy area, but tread lightly before foraging on land that is not yours. With your harvest, you can make a dandelion salad to go along with your dinner.
Nettles
"Stinging nettles" sounds like a thing that you would not want to eat.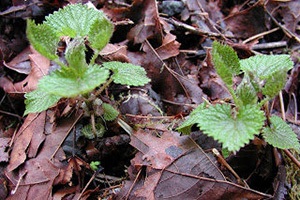 This plant looks like mint and gets its name from a slight, temporary burning sensation that the leaves cause. Roman troops rubbed nettles on their skin to stay warm, and Egyptians used this plant to treat pain.
Hunter-gatherers foraged for nettles and ate them as we eat leafy greens today.
Preppers can forage nearby forests, and even their own land, for these little greens. Use them for medicinal purposes or enjoy them as a part of your meal or snack.
Ramps
Ramps are a North American plant commonly foraged in the spring. They have an oniony flavor with a green top, much like green onions. The wild onions that stone-agers foraged may have been a slightly different variety, but ramps are a great option for foraging in our modern world.
Since ramps are wild and grow in clusters, preppers can forage nearby wooded areas for these little onions, avoiding areas where foraging is prohibited. Enjoy ramps on their own or add them to your dishes for extra flavor.
Wild Garlic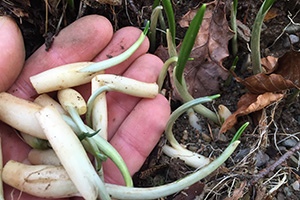 Although stone-agers did not cook with "recipes", they did cook with seasoning and different flavors.
Wild garlic is milder than modern garlic, with chive-like stems and green onion-like bulbs. It grows in bunches so it would not be uncommon to stumble upon an entire field of this stuff.
Just like ramps, preppers can forage for wild garlic and add it to many dishes for flavor. I like to add this stuff to my fresh scrambled eggs in the morning.
Acorns
Acorns were also roasted and eaten back in the stone age. They have a negative reputation today due to the bitterness they display, but they are a perfectly healthy gift from Mother Nature.
Having an acorn tree on your homestead will prove fruitful for any prepper looking to live off their land.  Bread, flour, and other essentials can be made from acorns.
Related: How to Use Acorns as Survival Food
Fresh Catch of the Day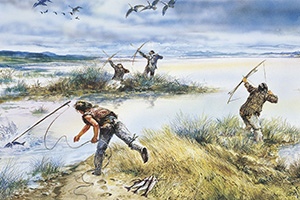 During the Stone Age, if you wanted meat or fish, you had to catch it.
If you are a prepper and haven't tried your hand at fishing, I highly recommend it. Fishing is a skill that could sustain your family during hardship, and it is also a great leisurely hobby to treat yourself with.
Catching your own fish exposes you to more varieties that you will not find in the store. Freshly-caught local fish often tastes better than farmed fish from the store, and there are plenty of books and internet guides on how to filet your own fish for eating.
Wild Oats
Even though Paleo-dieters avoid oats and grains, stone-agers did indeed forage for wild oats and grains. Ancient mortar and pestles have been found at ancient sites, believed to be used for grinding grains.
Preppers can forage or harvest their oat crop and grind that into a delicious bread recipe, sustaining your family with a hearty, filling loaf.
Bison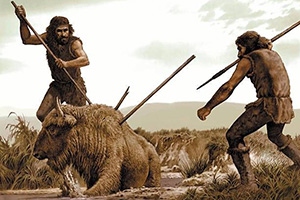 Hunting big game was a way to feed a lot of people in one catch back in the stone age. Meat was only available by way of hunting.
Bison is a delicious lean meat that offers flavor and good texture. If you are a big game hunter or find a good deal on bison at the butcher, give it a try.
A bison hunt will sustain any prepper and their family for a long time, providing tons of lean protein.
Wild Boar
Stone age cultures saw the hunting of wild boar as a signal of strength, as they are large and fast animals. The wild boar is one of the most widest-ranging animals in the world and is still hunted today. The meat is faintly reminiscent of pork with a gamier flavor.
Preppers can hunt these animals on almost every continent. No matter where your homestead is, there are likely wild boar not far away. Stew this animal until tender with aromatics and you will have a flavorful and filling stew.
Deer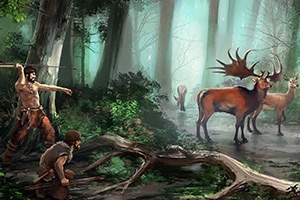 Deer is a commonly hunted animal in today's world, and also back during the stone age.
Venison has a delicious, lightly gamey flavor that can be eaten in so many different ways.
Preppers who are just starting to hunt may pick deer as their first catch.
People within your prepper circle may also be willing to share their catch with trusted friends, should you be so lucky. And if you happen to catch a deer (or any animal) that you cannot utilize fully, share the wealth!
Related: How to Keep a Slaughtered Animal From Spoiling by Eating it in the Right Order
Pheasant
Another hunted animal during this time was the pheasant. Today, pheasant is considered a delicacy and is hunted regularly in some areas. Be sure to hunt your pheasant in a safe, legal way. Check your local laws.
Insects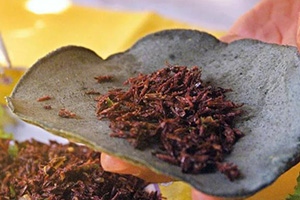 Many believe that eating insects is the future of ingesting protein, but it is also the past, too! Many stone-agers ate grasshoppers, crickets, and other insects.
Preppers can consume these edible insects if they have the stomach for them. Some even cover them in chocolate for a sweet, crunchy protein bomb!
Related: Bugs You Can Eat in a Food Crisis
Crustaceans
Villages were usually centered around a water source for obvious reasons, and many of those locations featured crustaceans, such as crawfish. Sourcing crustaceans would have been an excellent source of omega-3 fatty acids, which studies show were prominent in stone-age humans.
Many homesteads are also near water if you are lucky. Get your necessary omega-3s by hunting for some local crawfish. Check your local laws before pursuing a crustacean hunt on land that is not owned by you.
Seaweed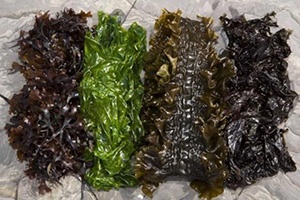 This food is still consumed today, popularly in sushi. Hunter-gatherers would forage the shorelines for seaweed.
This tasty green is still enjoyed in our modern world, even in raw form. Not to be confused with kelp, which is high in iodine and not safe for humans.
If you have a lake or ocean shoreline near you, preppers simply can walk up and down the shoreline and harvest edible seaweed varieties, just be sure to have a plant guide with you to be certain!
Limpets
Limpets cling to rocks and have hard outer shells to protect them from predators. While they are difficult to remove from rocks, they are a tasty source of nutrients that can still be enjoyed today.
Many survivalist shows on TV have displayed eating limpets during survival situations. Preppers in need of a food source should carefully check large rocks near a water source for locating limpets.
Oat Flatbread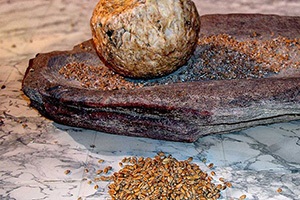 Not only were grains enjoyed, but there is also evidence that ground grains were used to make bread! Stone-agers had tools to grind their grains, which would have been mixed with water and cooked over the fire, much like a modern-day flatbread. If you forage your grains, try grinding them to make homemade bread!
Flax
This health food was gathered by stone-agers, but it was also one of the first farmed plants during the stone age.
Flaxseed has multiple benefits for preppers, including improved digestion, healthy skin and hair, high vitamin E content, and high caloric content. It can also be used as an egg replacement in cooking and baking if you are out of eggs.
Honey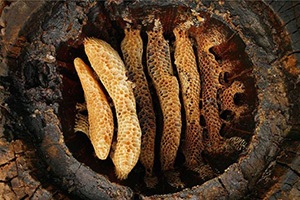 Most preppers have eaten honey in their lifetimes, many have even preserved things inside of it, but have you ever collected honey or honeycomb yourself?
Stone age dwellers did not have suits or nets to protect themselves like beekeeping preppers do today.
They say that honey tastes that much sweeter when you collect it from wild bees, but bee-ware of the stings!
Mulberries
Mulberry trees are still found in many backyards and forests, making it easy for people today to forage. They also existed during the stone age and were very commonly foraged. These sweet fruits are like a cross between a raspberry and a blackberry.
Preppers can forage for these berries and even make a pie, cobbler, or tart with whatever other ingredients that you have. Freshly milled oats can go into the crust, while mulberries make up the filling!
Related: 52 Plants In The Wild You Can Eat
Likely Recipes Made By Stone-Agers
Although these recipes are from the Stone Age, they are still delicious and can be replicated today by preppers due to their simplicity in nature and availability of ingredients.
Stewed Fruit
Large handful of blueberries
Loads of mulberries
Large pinch of flaxseeds
6 tbsp honeycomb
Stone Age dwellers would combine all ingredients into a cooking pot and would then set over a fire.
They would bring the mixture to a boil and cook for 20 minutes until the berry mixture was jam-like.
Then, the mixture would be transferred to a bowl to cool. This is the earliest iteration of fruit preserves in human history!
Oatcakes
175g lard or animal fat
2 tbsp honey
300g freshly ground oats
To start, stone agers would melt the lard in a pan, over the fire.
Honey and freshly harvested and ground oats would then be added and mixed to make a dough.
The oatcake dough was then baked in a stone or underground oven for about 25 minutes until baked all the way through.
Just because things are modern, does not mean they are better. The stone age had a sustainable way of life that society has far moved away from. Today, having hunter-gatherer skills are rare but invaluable. Opening up your mind and your palate to new things may just save you one day from going hungry.
You may also like: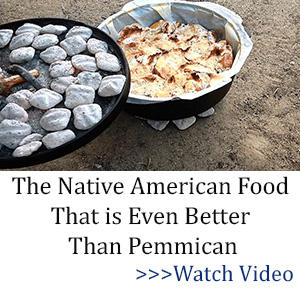 Pioneer Foods We'll Be Eating A Lot After SHTF
How to Make Bark Bread from a Tree that Grows on Almost Every Street in America (Video)
7 Ways To Make A Decent Living Even If You're Retired
How To Make A Gluten-free Emergency Kit