My mother sat me down on her bed and her eyes were already red from tears. I was around 15 years old and had no idea what was going on.
"I have to go away for a little bit, Jim," She started to really cry, "I have to get better."
Mom didn't have cancer or anything like that. Thank God. Instead, she had become addicted to prescription pain pills. Over the last 10 years her doctor had used her, and probably others, as an ever growing source of cashflow. That said, Mom was no saint, either.
When the prescriptions dried up, she went to the streets to get what she needed. It was one of the darkest times in our family's history because my mother didn't even drink! Before that addiction Mom was a working homemaker and she did both things like a pro!
What started as a solution to hip pain became something that spiraled so far out of control, it was hard to believe. At its base, it was pain management.
This happened in 2000. 19 years later my mother is 60 and there isn't a doctor on the planet that will give her or many of the people she knows pain medication.

The Pain Epidemic in America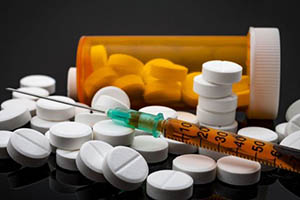 While the news is reporting on the opiate epidemic that is daily killing Americans, a large segment of the population are now facing the consequences of the harsh protocols put in place to stop this opioid crisis.
Since the prescription of pain meds is under such scrutiny, it makes it much harder for patients with legitimate chronic pain to find relief.
Unfortunately, this is hurting our elderly populations the most. While the young are dying from the crisis of over prescription and Uber powerful medications, the elderly are facing the opposite consequences.
Pain is mentally crushing them and creating a new epidemic in the nation that has not yet found a front page headline.
Related: Top 6 Most Dangerous Medicines For People Over 40; Are You Taking any of These?
Necessity Is the Mother of Modern Alternatives
When those in pain cannot get help from the normal channels, they are left with two choices. They either find out how to treat the pain through alternative means, or they hit the streets for some illegal pain relief.
The good news for those suffering from pain is that there are many modern alternatives that are proving very helpful.
As preppers we must also be honest about the fact that, in crisis, these pain medicines that we rely on are not going to be manufactured or shipped to the public. What happens then?
In other words, even if you have a healthy relationship with something like Advil, that is going to change if we face a cataclysm and you will need an answer.
CBD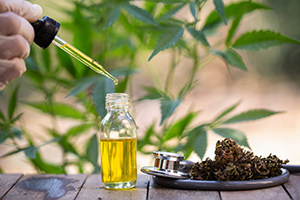 Even after my mother's struggles, CBD oil has created a source of relief in many ways. Not only does the CBD oil affect general inflammation and pain, it also helps my mother with two other elements that many people underestimate in their fight against pain.
One is anxiety. The tensing of muscles all day is not only going to exacerbate pain, but it could also create more pain than you have already! You might not even perceive your anxiety level but, if you are in pain and human, you have some level of anxiety that could be affecting you.
CBD oil is a $20 experiment and it could change your life. It's not an opiate and therefore does not have that strength, however, it can help with pain among other things.
The other big factor is sleep. It can be a real life nightmare to try and get sleep when you are in pain. That's a fact! So, we must be very careful about getting enough sleep. Sleep gives the body time and chemicals that it needs to heal. Sleep will also reduce anxiety and blood pressure. Don't underestimate restful nights. CBD can help with that.
Turmeric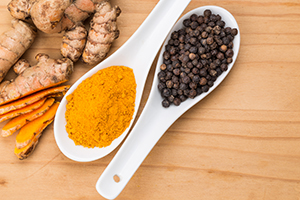 A simple root that is often purchased in its ground form, turmeric is powerful. You can cook up your own turmeric medicine by heating turmeric in some olive oil and black pepper in a pan at the start of each day.
This mix can be spread on toast or mixed into a meal. If you really wanna get it out of the way, just take a couple teaspoons of it with water, after it cools.
The black pepper is essential because it contains an ingredient called piperine that aids in the absorption of the curcumin. Be sure you combine these two together to get the max benefits from your turmeric.
Related: How to Make All-Natural Homemade Turmeric Pain Pills
Willow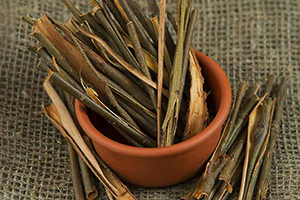 If processing cannabis or sourcing turmeric is not enough of a sustainable answer to pain for you, you can source or plant some white willow.
The white willow tree is a water loving tree that grows well and sends up great shoots for weaving baskets. Beyond these two characteristics the white willow barks contains salicylic acid. This is the active ingredient in aspirin. It's a pain reliever and fever reducer.
Make a simple tea using 2 tablespoons of willow bark and a cup (8oz) of water. Bring this mix to a boil and then let the bark steep for 20 minutes. Strain the bark and drink. Seek out local white willow near water sources or plant your own!
Related: The Tree That Every Prepper Should Grow In His Backyard
People feel pain differently. It's a varied situation for all of us. Some have a greater resilience to pain than others. However, we experience pain and as we age, we build a relationship with chronic pain or daily pain.
There are lifestyle changes that can affect your levels of pain, as well, diets high in sugar and processed carbohydrates have been proven to increase inflammation.
Pain can change us. It can make us desperate, angry and mutate the beautiful person we once were. Trust me on this. I watched the dearest person in my life go through these stages.
Now is the time to experiment with things like CBD and willow bark. You could find answers that store well in mason jars rather than those that sit on the store shelves.
We all know what will come of those store shelves in a crisis.
Above all, remember that pain is inherent to the human experience. We have managed it for millennia without the help of deadly concoctions like fentanyl. Build a relationship with those forgotten medicines that are just outside your window.
You may also like: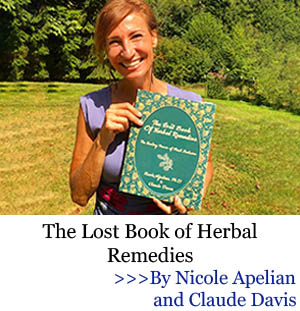 Homemade Hot Pepper Cream for Arthritis & Joint Pain
Do You Make These Fatal Mistakes In A Crisis? (Video)
Identifying Your Backyard Pharmacy
The Most Common Plants Venezuelans Are Using To Treat Themselves After The Pharmacies Ran Dry