In a way, disasters are what we all live for; at least, that's what preppers live for. Oh, we may not admit it, but deep down inside our secret heart we do. On one hand, we're all hoping that nothing goes wrong and we can live out our days in peace. But on the other hand, we're secretly looking for that big disaster to happen, so that we can be the hero and prove that we were right all along. It's a bit of a dichotomy, but one we all face, all the time.
I've been in this for a lot of years and each crisis has its own thrill to it. While I feel for those going through it at the time, I'm always watching to see what is going to happen. Even more than that, I'm looking to see what I can learn from each one, whether I'm in the midst of it or it's happening in the other side of the world.
If we can't take advantage of a crisis, then what is that crisis happening for? Oh, I realize that we have no control over that crisis and I also realize that those other people aren't suffering for our benefit. But that's not what I'm referring to. What I'm referring to is more of a rhetorical question. I'm asking us to ask ourselves what that crisis is happening for. In other words, how can we benefit from it?
This is something I do regularly. Not a crisis goes by where I'm not trying to get every bit of information I can about it. Not only that, but I'm trying to mentally put myself in the situation, so as to gain everything I can out of it. What sorts of things can I gain?
Related: Investing For Preppers – 12 Things That Won't Lose Value In A Crisis
Reevaluate
It's easy to sit in one's home, thinking about their survival plans and be sure that they are right. Our plans always seem to fit into the scenarios we invent in our own minds. There's just one problem with that; real life doesn't follow our script.
One of the things I look for is how my current survival plans stack up against the crisis in progress. This covers everything from the bug out/bug in question to where I'm going to get water. While my main plan is to bug in, that wouldn't have been possible in the Camp Fire that burned down Paradise, California. For that matter, it wouldn't have been all that possible with Hurricane Harvey in Houston.
These two disasters showed me that I needed to beef up my bug out plans. While bugging in is still my main option, I have done a number of things to make sure that if I have to bug out, I'm ready to do so. More than anything, this has meant getting supplies in place, cached for such a time.
Often, I find areas that I either need to modify or where I need to improve my options. One of my bug out scenarios is into Mexico. But with the COVID-19 pandemic, that's not possible. Mexico has closed the border. What other bug out can I use, especially when travel is limited?
Learn
There are always more new lessons to learn, as each crisis shows us. A blizzard that I lived through a couple of decades ago taught me how quickly my home lost its heat and how poorly our fireplace worked for heating it. This caused me to rethink our emergency heating plans, which at that time had been mainly focused on using that fireplace.
Even the COVID-19 pandemic, which some say has been overrated as a disaster, has shown me a number of things I needed to work on, especially in the area of decontamination. We've been modifying our methods as we've gone through the pandemic and as we've learned more about how to decontaminate things thoroughly.
Ask Yourself
I live in a hurricane zone and have thought that I was ready to deal with any hurricane. But when Southeast Houston flooded from Hurricane Harvey, I realized that I wasn't. As I watched the Cajun Navy rescue people in their swamp boats, I realized that I didn't have any means of performing a self-rescue, if we were to have the same sort of flooding here.
Granted, there's always the Cajun Navy and they've proven their willingness to help others. Even so, there's no guarantee that they'll be able to make it, if there's flooding where I live. So while I appreciate them, I won't depend on them for my life, if I can take care of myself.
The other thing it showed me was the need to have more of my supplies stored off-site, where they wouldn't be damaged if something happened to my home. While I've always had a food cache or two, they were too small. I was depending too much on my main stockpile. But what if I couldn't use that?
Related: Midwest Farming After The Floods: "FEMA Is Worthless"
Add
Going back to Hurricane Harvey, I realized that it wouldn't take much to be able to perform that self-recue. All I needed was a rubber raft. While it might be nice to have more than that; like one of those swamp boats, I really didn't have any need of anything so elaborate. Especially since I wouldn't use it for anything else. If I got caught in my home and didn't bug out in time, I could get to a place of safety with a $199 inflatable raft.
As with learning new skills, there's always new gear to buy. The trick is figuring out what gear is really worth buying, rather than just buying whatever looks good at the moment. The key is to look at these various crisis situations and ask myself what equipment I would need in them.
If something doesn't fit within that answer, then maybe that's because it's not something that I need; at least not for that scenario. If I don't need it for some other scenario, then maybe I don't need it at all.
Double Check
Checking one's stockpile seems to be an ongoing work. But if there is any one time that we should do it, it's when a crisis is showing us what we need. You'll almost always find something that you didn't have or didn't have enough of.
When the Ebola outbreak happened in 2014, I added a number of things to my stockpile, just in case it managed to jump across the ocean and started spreading here. But even with that, when the COVID-19 pandemic started here, I found that I wasn't prepared enough. Specifically, I found that I didn't have enough PPE and disinfectants. If it wasn't for Clorox, I would have had a hard time disinfecting things.
See What You Can Do to Help
I know that there are a lot of preppers who ascribe to the viewpoint that we take care of our own and only our own. But I'm not like that. While my priority is taking care of my family, I look beyond that, to see how I can help others.
For that reason, I have much more water purification capability than I need, some extra rice and beans I can pass out, and enough seed to help my neighbors start gardens.
One of the projects I've been working on is a portable water purification system which can purify 1,000 gallons of water per day. That's not for my own use; it's to help others when they are going through times of crisis. I want to be able to be an asset to the community, not so much when my community is in a time of crisis, but when others are.
Related: Who Needs the Most Food in a Crisis? The elderly? The Young? The Women?
Trial Run
Any crisis is a good opportunity to get out your own gear and go through the motions, playing it out as if you were living through the crisis itself. Call it a dress rehearsal or a trial run.
In either case, there are things you are going to see, when you try doing it for real or even try doing it for make believe, that you won't see sitting there in your favorite chair. Things like how difficult it is to move everything from your home to your survival retreat.
While you may not be in the middle of the crisis itself, you can use that as the scenario for your trial run. Put the same restrictions on yourself, that you see the people in that crisis living though. If you're planning a bug out, then use the Florida evacuation for Hurricane Irma. That's an ideal one, because of the difficulties caused by limited roads and fuel, with a large population moving.
Many of the people who evacuated from Florida had to go as far as the northern boarders of Georgia and Alabama to find someplace to stay. Is your survival retreat at least that far? Gas shortages slowed travel. How much gas do you have? Everything they went through can teach us something.
You may also like: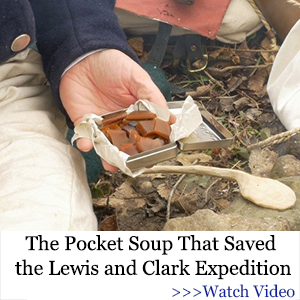 How To Tell When People Are Lying to You (in a crisis)
75+ DIY Projects For a Self-Sufficient Homestead (Video)
8 Items That Disappeared Immediately after Hurricane Harvey
What's the Limit of Your Morality in a Crisis?
12 Things You Need to Know Before Choosing Your Bug Out Location