Suppose something happened that forced you to leave everything behind and run for your life. Would you be able to survive?
Survival under such a scenario would depend on what you managed to grab on your way out the door and what you had on your person when disaster struck.
In this article, we will look at what you should have on you at all times, and also at what items you should leave out of your EDC. While also considering some convenient carry solutions that are easily accessible and will save your life in times of emergency.
Everyday Carry Replacements
The WWW is overrun with EDC websites and most Prepping forums have lively EDC discussions.
It's an interesting topic because it has great-looking gadgets and good photography. I do like the minimalist perspective, but everyone agrees that there are some basics you can't do without.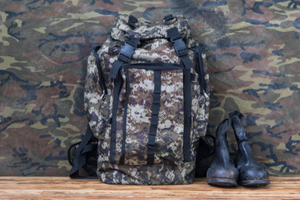 It is impractical to carry a complete survival pack at all times. And following the minimalist trend, we will consider which items you should start leaving out of your EDC.
Some of the old necessities are being replaced by technology, and some by design innovations.
The idea is that EDC is carried on your person at all times, except when you're in the shower or sleeping.
If anyone scoffs at the idea of carrying items permanently, remind that nowadays everyone carries their mobile phone all the time.
I will deal with some EDC carry options at the end of the article, but let's first look at what you need in your EDC and what to leave out.
Stop Carrying Knives And Tools
Serrated knives work better for cutting bread wood, whereas smooth blade knives, provided they are sharp, work better at cutting meat, twine, fabrics etc. Should you carry both?
The same question could be posed regarding tools like pliers or tools in general. I like fencing pliers for big work, sharp nose pliers for small work, side cutters for general cutting and a wire rope cutter for fences and cables. To carry them all would be silly.
A good knife could double as an axe and machete while sawing through plywood doors and also helping you to skin a rabbit.
Related: How To Correctly Choose Your Survival Knife
Kabar and other manufacturers have multi-purpose knives that will suit most of your requirements while even helping you to soften earth for hand digging while serving as a defensive weapon.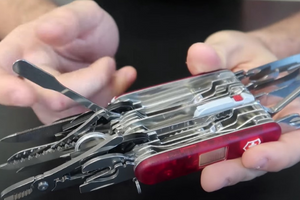 And while I know that a "cure-all" is actually a "cure-nothing"!
Multi-purpose knives at least have a little bit of everything, which in a pinch, is better than nothing at all.
You can apply the same principle to multitools.
I am sure any craftsman or mechanic would rather have a full outfit of equipment on them, but when you are running for your life, you need to cut down on bulk and weight.
Some of the more practically minded multitools have pliers that can double as ratchets for loosening bolts etc. You could carry two multitools on your belt that would have you covered in a great variety of situations.
Most multitools have blades for cutting and sawing, so maybe you can even give your knife a rest.
Stop Carrying Fire-Lighters
You cannot carry fire but you can carry the means to make a fire.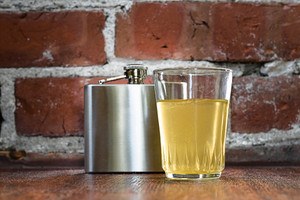 Carry a small flask of moonshine or a strong bourbon.
The alcohol will burn and can help you to start a fire.
It can also be used as an anesthetic when consumed or to clean and disinfect wounds.
Alcohol boosts courage, but too much will adversely affect your coordination and judgement, so use sparingly.
Stop Carrying Water
Water is cumbersome and impractical to carry around all day. But, without water, you can dehydrate rather quickly. Dehydration diminishes your decision-making capacity.
The ability to "get" some water will help, so a personal water purification system like Lifestraw is highly recommended. Lifestraw turns even the dodgiest water potable.
If you are opting for a hydration vest or belt, keep those reservoirs full!
Stop Carrying Paracord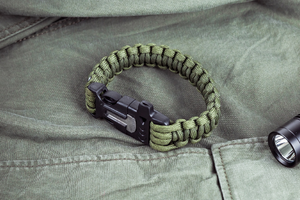 Paracord has countless uses.
From tying yourself to a tree branch while sleeping, to tying down enemies, setting traps and building shelters.
It's impractical to carry a roll of paracord, so rather invest in a few paracord bracelets.
A paracord bracelet on each arm would give you a lot of paracords if needed and you wouldn't even know you are carrying it.
I also recommend that you wind up 30 feet of fishline into a small loop and carry it in the same ziplock bag as your lighter.
Stop Carrying Flashlights
Drop the cumbersome flashlight and rather use your phone. Smartphones serve multiple purposes.
Related: How to Turn Your Android or iPhone Smartphone Into A Satellite Phone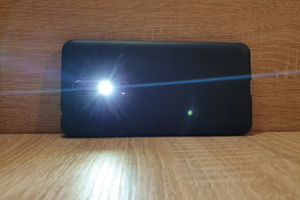 There are apps for managing your flashlight's intensity and battery usage while giving you strobe and other intermittent lighting options.
Remember that light uses energy and will decrease battery life.
Maybe have a glow-stick as a backup.
Stop Carrying Shelter
Check your outdoor shop for survival blankets or survival blankets that can double as a parka.
They are waterproof and can be used to stay, build a shelter or make a makeshift backpack. Some of these can fold up as small as a handkerchief and can be carried in your pocket.
Stop Carrying Maps
Mobile phones are essential. They can be used to track you, which is a good thing when your family is trying to find you, but bad when the bad guys are tracking you.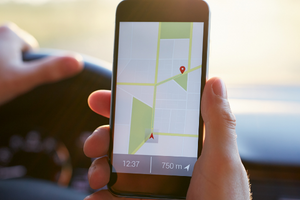 Phones have lights, GPS and entertainment.
Make sure you download apps that have an offline map and navigation option available.
Pro Tip: Your battery will run out. So make sure you can charge your battery.
Related: How To Charge Your Phone When There Is No Electricity
Powerbanks are great, and you even get some power banks that can recharge from a built-in solar panel
One of the best devices are chargers that work with a hand crank. They are usually built into a combination flashlight and power-bank portable unit.
Stop Carrying Compasses
Many great sports and fitness watches have batteries that will last for days can help you navigate while providing downloadable maps. Buy the best you can afford.
Stop Carrying Food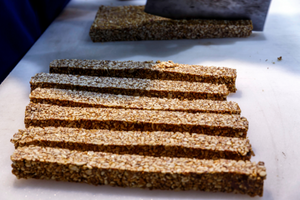 Rather carry nutrient-dense protein bars.
Health stores have whole isles dedicated to protein and energy bars.
These are great as you can stash one into your pocket or carry a few in your EDC bag. Look for something that has around 20 grams of protein per bar.
Three to four per day will keep you going as your liver can use protein to make glucose or your body can just burn some fat.
Your best buy is a bar with at least 20gram protein, added carbs, electrolytes and micro-nutrients.
Other Items
Other items that are often overlooked are pens and notebooks, belts, eyeglasses and carabiner-keychain combinations.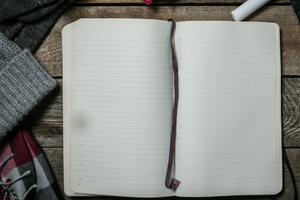 I mention these often neglected items because they have multiple uses.
Pens or pencils can come in handy to scribble messages on walls, perform calculations, draw maps or take down directions. You can write down important information in your notebook, and even use the pages to get a fire going.
Belts will keep your pants up, but can also be used as a weapon, slingshot or to make a tourniquet to stop bleeding.
Wrap it around your fist to protect your hand during a fight, or use it as a garotte if you are attacked by a dog.
Related: The Best Natural Weapons That You Can Find In The Wild
Eyeglasses can protect against the sun, severe wind or debris from small explosions.
Keychains, when used with carabiners, are great ways to keep organized. Most survival gear has some kind of loop or tether. The carabiner can be clipped to a belt loop on your pants and free your hands while keeping equipment close by.
Stop Using Backpacks
I like the idea of packing a small EDC bag. Lightweight EDC carry options include things like vests and belts. Hydration vests and belts will be great replacements for backpacks.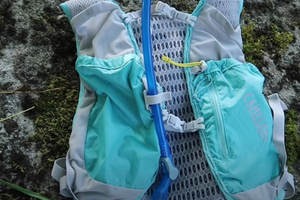 We have the sport of long-distance trail running to thank for awesome options. The first is hydration vests and the second is hydration belts.
These all have varying size options for carrying fluids, and also have a lot of space for storing cellphones, flashlights, even clothing.
Look for some of the newer ones that have elastic and expandable pockets that allow you to get more stuff in them. Salomon has some of the best on the market. Camelbak, Nathan, Osprey and Hoka also make good products.
Pop down to your local tool shop and have a look at some of the toolbelts they sell.
Multiple pouches with easily accessible compartments make these highly practical for survival purposes. I like Diamondback toolbelts, but only because I also use them for work. There are many great options available.
You could pre-pack one of these and hang it close to your front door or in your office. Grab it while heading out the door when running for your life. You will stress less knowing that you have enough resources to survive for a while.
Smart EDC
The point of any EDC is to give you immediate options in the wake of a disaster or emergency. Smart EDC is a combination of survival items that maximize your options.
Now go out and have some fun setting up the perfect EDC.
You may also like: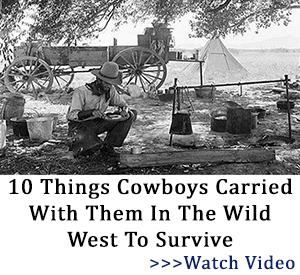 8 Silent Weapons To Have Against Intruders
How To Survive And Thrive Through Any Water Crisis (Video)
The Best Pest Killer That You Already Have In Your Pantry
The First States That Will Go Down In A Collapse. Do You Live In The Red Zone?