If there's anything that's synonymous with prepping, other than a stockpile of food, it's the bug out bag. While bug out bags aren't limited to the prepping community (FEMA even talks about them), they are one thing that we all start on fairly early in our prepping journey. But even though we start on them soon, that doesn't mean they get finished quickly.
That's not to say that we shouldn't get our bug out bag to a usable point quickly; just that we shouldn't be too quick to call id "done." I've been in this business for many years and I don't call my survival kit, my bug out bag or my EDC/Get home bag finished. That's because I'm always looking for ways to improve them.
There are two distinct, but interrelated ways that a bug out bag or survival kit can be improved. One is to add something that's missing. Each new disaster we encounter gives us the opportunity to review what we're carrying, with an eye towards seeing what's missing.
The same can be said for every new piece of gear that we find. Each of them raise the question, "Do I need this?" followed by "Which kit (or kits) should it be in?" Some things are so good, I end up buying more than one.
In addition to major things that might be missing, there are always a lot of small things that we can add to make our bug out bags better. While we may not actually use them all, if we want to be ready for anything, adding them might just make things easier if we ever have to bug out.
The second category of improvement is looking for items to replace things already there. I recently replaced my rain poncho with a ripstop nylon one, because the typical plastic rain poncho holds in too much moisture from my own perspiration, just like the Army ones do. Ripstop nylon, on the other hand, is water repellent, but also breathes, so my perspiration can evaporate.
Related: The Ultimate Bug Out Home For Just $250
For now, let's look at that first category and see a few things that you might be missing from your bug out bag, which you really should include.
1. Caribiners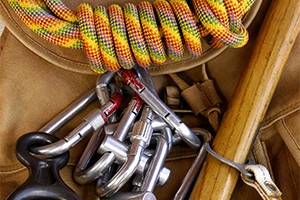 We all have caribiners attached to some piece of equipment or other. Chances are, we've got items clipped to the outside of our pack and to the straps with them. But do you have any spares?
From making a food cache that's out of bear's reach to setting snares, an assortment of different sized caribiners is a handy thing to have.
2. Coolest Fire Starter
When I was new to survival, the coolest fire starter I had was 0000 steel wool and a 9 volt battery. It's still a great backup, especially because it is impervious to the wind. Not only that, but steel wool can be used to keep rodents out of your food supply; they can't chew through it.
3. Food Guide
No matter how you look at it, you probably don't have enough food in your bag to last more than a few days. Unless you have some source of resupply, like a series of caches, you're going to need to be able to eat off the land sometime.
While that brings up images of hunting and fishing for food, it's often easier and quicker to forage for edible plants. You just need to know which ones you can eat.
4. Guide to Making Snares
Let's be honest, few of us know how to make even one kind of snare, let alone several different kinds. We always say that we're going to learn, but never seem to get that round to it.
But there's an easy solution to that problem, just keep a guide in your bug out bag, which shows you how to make them.
5. Snare Wire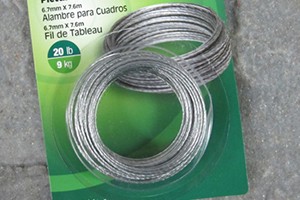 If you're going to make snares, you're going to need snare wire for it. While it is possible to use paracord for making some kinds of snares, it doesn't work for them all.
Sometimes, you need something that is stiff enough to make a loop and hold it. That's where snare wire is really useful.
6. 100 Feet of This Is an Absolute Minimum
I know you probably already have paracord in your bug out bag, but do you have enough? I've seen a lot of BOBs with 25 feet of cord in them, no more. That's probably not enough, when you start using it. I'd say that 100 feet is an absolute minimum, but I carry 200 feet. It's lightweight and compact, so carrying that much really isn't a problem.
Related: Survival Uses for Your Good Old Leather Belt
7. The Fix-it-All
One of the world's greatest fix-it-all solutions is duct tape. A small roll can do wonders. But I'd avoid buying the small rolls available at dollar stores. Rather, take a roll of good quality duct tape, perhaps the leftovers of a larger roll that you have, and take out the cardboard core. Then you can flatten the tape out and make it take up less space.
8. Wire Ties
Other than paracord, my favorite thing for tying stuff together is wire ties. Lightweight and not very bulky, you can use them to attach small branches together when making a shelter. The big advantage is that they are quick and easy to work with, much quicker than cutting pieces of cord and tying them. Just make sure you have something to cut them loose with, when the time comes.
There are reusable wire ties on the market, but they are usually a lot harder to find. Still, if you can find them, its' worth the extra expense, as you won't run out the first time you use them.
9. An Amazingly helpful tool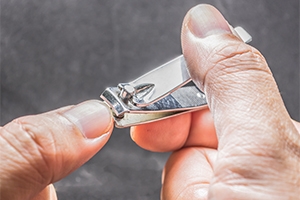 Nail Clippers may seem like it's just something for personal hygiene, but nail clippers can be an amazingly helpful tool. You can use them for cutting those wire ties, as well as cutting fishing line.
They're also useful for their original purpose, which is much more important than you can imagine in a survival situation. Otherwise, you're going to end up with a lot of painful broken nails.
10. Hair Bands
This is another great building material, as well as useful for tying things together in your pack. Basically, anything you can use a rubber band for, can be better accomplished with a hair band. The main advantage is that they don't break as easy as rubber bands do.
They're strong enough to tie sticks together, when making that temporary shelter; but unlike wire ties, they can be reused.
11. As Far as Your Head Goes
When it comes to cold weather, it's hard to beat a hat for helping you keep warm. As far as what hat to use, I'd recommend a nice thick wool stocking cap. Other than a Russian ushanka, that's the best thing I know to keep your head warm. It's also one of the few materials which will maintain at least some insulating value soaking wet.
The other hat is something to shade you from the sun and rain. It's no fun dealing with a sunburned face or trying to walk through the woods with rain pelting your face. A little protection can go a long way.
Related: How to Make The Coolest Wool Boots Ever, Easily
12. Gloves
Any survival situation is going to have you doing things that are hard on your hands. From moving debris that is blocking the road or trail to tearing limbs off a dead tree, you'll have plenty of chances to get your hands scratched and cut. A good pair of work gloves is the solution to this.
They can also serve to help keep your hands warm when it gets cold out.
13. A Multipurpose item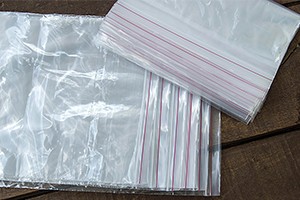 Zip-lock bags should be a part of anyone's cooking kit. They make great emergency canteens, especially if you have the heavy-duty kind. But they're also useful for their original purpose, keeping food in.
If you manage to bag a deer, chances are you won't eat it all for dinner. You'll need something to put the leftovers in. Besides, they're also useful for storing just about anything else you have in your bag, providing a waterproof means of keeping things organized.
14. Sewing Kit
There's always a chance that your clothing is going to get damaged or some piece of your pack is going to tear. Carrying a compact sewing kit along won't add hardly anything to your overall pack's weight and will make it much easier to make those repairs, when and if you have to.
Make sure your kit has several needles in it, including larger ones that you can use with something other than thread. Don't forget to pack a few safety pins for temporary repairs, or to hold your pants on, when you lose weight.
Related: 50 Low-priced Items That Will be Invaluable when SHTF
15. Something Stronger
If you've got to repair a strap on your pack or a broken belt, you're going to need something stronger than normal thread. Dental floss is great for this, being much stronger, as well as wax-coated. Save one of those small sample size containers you get from your dentist and add it to your BOB.
16. Awl
Sometimes you've got to sew something together that you can't just stick a needle through, such as making a repair to a leather belt. In that case, you're going to need to be able to make holes through the material, before you sew it up with the dental floss.
17. Always Have Spares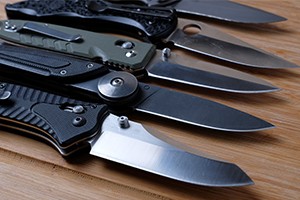 We all know that the knife is the number one survival tool and we all include one in our bug out bag. But do you have a spare? What if something happens to your main knife? What if you lose it when you fall in the river?
Just depending on the knife in your multi-tool probably isn't enough. You're going to need something with a larger blade and with a smaller handle for most tasks. Even having a cheap spare knife is better than nothing.
18. Knife Sharpener
Speaking of your knife, are you prepared to keep it sharp? A dull knife is not only dangerous, it's all but useless. While producing a finely honed edge while bugging out may be a bit difficult, a simple ceramic knife sharpener will at least keep your knife sharp enough for day-to-day use.
19. Storm Proof Lighter
No matter how many fire starters you have, you're probably going to have a hard time starting a fire in the midst of a storm; and that's the time you're going to need it the most. I've given up on cheap lighters and have replaced them with a storm proof one.
The one I have will ignite in the rain and even if the wind manages to blow it out, it will reignite automatically in less than a second. That's a whole lot better than a disposable lighter that I have to protect from the wind.
20. Lighter Fluid
One nice thing about a good lighter, as opposed to a disposable one, is that it can be refilled. But you'd better make sure you've got some extra lighter fluid or butane along for your lighter.
21. Can Opener
Even if you don't have any canned food in your pack, make sure you carry a manual can opener, preferable a military P-38. That way, you can open any canned food that you come across.
22. Easy Way to Source Food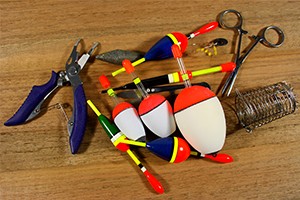 Fish are the easiest food source to harvest from the wild, unless you want to include bugs in your diet.
But if you're going to fish, you should have a survival fishing kit.
Be sure to include:
Plenty of fish hooks (2 is not enough)
Automatic reels
Fishnet (for making nets and traps)
23. Losing Extra Weight
I see a lot of bug out bags with the cheap blue plastic tarps included in them for building a shelter. That will work, but those tarps are actually rather heavy, considering what they are.
They can be replaced with an ultralight tarp, of the kind which has been developed for use by backpackers. The extra weight capacity can then be used to carry more food.
Related: 11 Smart Tips to Make Your Bug-Out Bag Lighter and Smaller
24. Reduce Risks
Hypothermia is the biggest killer in the wild and it doesn't just kill people in the wintertime. If you get wet shortly before sunset, there's a good chance that your wet clothing will help the cooing night air will draw out your body's heat.
A rain poncho will help keep you drier, reducing that risk. It also makes a good backup shelter.
25. Best to Have Many of These
When I was in the Army, the one article of clothing that the drill sergeants constantly got after us about, when in the field, was our socks. While your socks aren't very visible, they are important for protecting your feet from blisters.
Wet socks, from perspiration or from crossing a stream, are just about sure to cause those blisters. Best to change them out and hang the wet ones on your pack to dry.
Related: Why You Should Put Peppers In Your Socks
26. Esbit Stove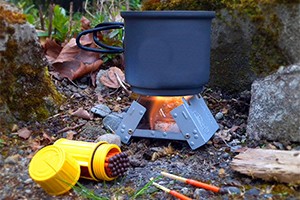 There may be a time when you need to heat your food, but there isn't any firewood available. You can't count on your survival situation taking you to the forest.
Carrying along an esbit stove, which burns hexamine fuel tabs, ensures that you can cook your food, even if you're in the middle of a bridge (trust me, I've been there).
27. Spices
Few people bother to put spices in their bug out bags, but if you want to eat what you find in the wild or even what you've got in your BOB, you might want to include them. I'm not just taking salt and pepper either.
Carry along your favorite cooking spices, so that you can turn any meal into something appetizing.
28. WAPI
The WAPI or "water pasteurization indicator" was developed for use in third-world countries where water purification isn't all that common. It allows you to pasteurize water for purification (raising it to 160°F), rather than having to boil it, saving time and fuel.
29. Trauma Kit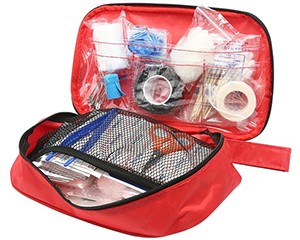 Most survival first-aid kits are a joke. They don't have enough in them to take care of anything bigger than a skinned knee.
But if you get injured during your bug out, it's probably going to be much more serious than a paper cut. It might even be as serious as a broken bone or a gunshot wound.
A good trauma kit, provides you with what you need to have, in order to deal with those larger injuries.
30. Tick Key
Ticks can easily get on you while you are walking through the wild. These blood-sucking insects carry disease, making them not only gross, but dangerous.
Your first-aid kit should have a tick key or other tick removal device so that you can get them off you.
31. Potassium Iodine
While the chances of having to deal with radiation sickness are slim, they do exist. The treatment, to prevent this, is potassium iodine. This medication won't take care of damage caused by radiation, such as radiation burns, but it will help prevent radiation sickness.
32. Personal Hygiene Kit
Personal hygiene is not only important so you don't scare off the wild game, but for your health too. A small kit will help you stay healthy, as well as help you feel good.
Related: DIY Wilderness Soap And Shampoo From This Plant
33. Lightweight and Compact
You can buy compressed towels, which will expand when wet. They are more the consistency of a cloth substitute for a paper towel; than they are the fluffy towels you have in your home. Nevertheless, they help you to wash and dry, while still being lightweight and very compact, about the size of a large coin.
34. TP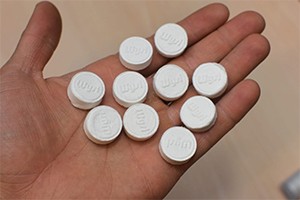 This one is tricky, as you really don't have enough space in your BOB for more than a roll. That probably won't be enough, unless you have caches ready, with additional rolls waiting along with your food.
An alternative is something which is similar to the compressed towels mentioned above, but smaller and more compact.
35. Spare Batteries
If you've got anything that uses batteries, like your flashlight, be sure to take a couple of extra sets of batteries. Rechargeable is even better; but don't count on a solar phone recharger to be able to take care of everything for you.
36. Personal Medications
If you are on any medications for chronic conditions, make sure you have a good stock of them in your bug out bag. Rotate them out yearly, to make sure they don't expire.
37. Learn How to Use it Before
While I don't believe that we should go around breaking the law, a survival situation may put you in the position where you need to get into a building for the night to keep from freezing or even to scavenge supplies.
Considering that a lock pick set is small and lightweight, there's really no reason not to carry one along. Just make sure you take the time to learn how to use it, before packing it away.
What About You?
I'm sure you've got some items in your bug out bag which others don't think of carrying. What unusual items would you add to this list, which you have found useful in your bug out bag?
You may also like: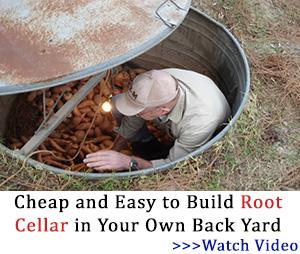 12 Things You Need to Know Before Choosing Your Bug Out Location
Do You Make These Fatal Mistakes In A Crisis? (Video)
How I Survived Alone for 10 Months Living Off the Land
26 Practical Survival Uses for Duct Tape
The Best Foods You Need When Bugging Out