By William Fieldhouse
To maximize your chances of survival in a crisis you need to be able to keep in touch with others. That lets you share knowledge, ask for help when you need it, and keep each other informed of approaching threats. Unfortunately, our modern communications network will be one of the first things to go down in a real crisis. Even a bad storm can knock out cell towers over a large area, and if the power goes down a lot of people will find out why a Voice Over IP landline phone isn't as reliable as an old-style one with a dial. That's not even considering the damage that would be caused by an EMP attack; if that happens you can forget most of the comms you're used to. It would be years before all our cell and internet services were restored – if they ever were.
Luckily, there's a solution – satellite phones. A modern satellite phone has all the capabilities of a cell phone, but it doesn't rely on towers that can be demolished by the wind or disabled when the power goes out. Instead it connects to a network of satellites. This has two advantages. The first is that you can get a signal practically anywhere. You don't need to be within range of a tower; as long as you can see the sky, you can get a signal. There's no more frustration at finding yourself in a dead spot. Secondly, the satellites are almost invulnerable to any hazard. Parked in a geostationary orbit 26,000 miles up they're far above the weather, and in fact they're far above the reach of an EMP, too. As long as a satellite phone is in a Faraday cage when the attack happens, you can take it out an hour or two later and start making calls.
The only problem is that most of us don't have a sat phone, and they're not exactly cheap. Luckily there's now a way to upgrade your smartphone and give it satellite capabilities. All you need is a Thuraya SatSleeve.
As well as support for making calls and sending SMS messages, the latest SatSleeves also have satellite data capabilities. That means you can stay connected for instant messaging, emails, browsing and all your internet needs.
By the way, calls and data are definitely going to cost you an arm and a leg (you shouldn't be surprised if it adds up to several dollars a minute, depending on where you want to use your handset). But when you're in a situation where you absolutely have to make or receive a call, or access the internet, nothing beats a satellite phone.
Related: How To Make A Tin Can Directional WiFi Antenna to Extend your Communication after an EMP
This SatSleeve comes in three flavors:
SatSleeve for Android: This has a standard adaptor for Samsung Galaxy S4 inside the sleeve (adaptors for Samsung Galaxy S5 and S3 are also available from Thuraya service partners)
SatSleeve for iPhone: This has an adaptor for the iPhone 5 or 5S as standard (adaptors for iPhone 6/6S and iPhone 4/4s are also available from Thuraya Service Partners)
SatSleeve+: This is a universal sleeve compatible with a wide variety of iPhones and Android devices.
The SatSleeve also has a built-in rechargeable battery to extend the battery life of the smartphone, and there is an optional solar charger to make sure you can always keep the phone powered up even in extreme adventure situations.
The SatSleeve isn't cheap – it costs around $499 – but if you need coverage where there isn't a ground-based carrier service, this could very well be what you need.
This article was written by William Fieldhouse and it was published on www.latesthackingnews.com – where you can follow his work.
You may also like: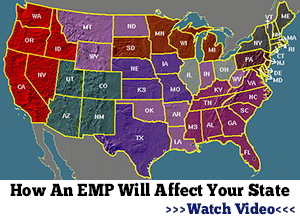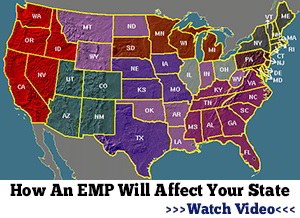 A Simple Way to Block Your Cellphone from Being Spied On
DIY Back-Up Generator (video)
23 Things a Prepper Should Never Throw Away. Why?
50 Prepper Items To Shop For At The Thrift Store or Yard Sale