The recent protests and accompanying riots have raised some very real concerns, both in law-enforcement and the citizenry. Countless millions of dollars worth of damage have been done in the last few months, in many cases, destroying businesses owned by members of their own community. In many cases, the home and business owners were unable to do a thing to protect their property.
This is nowhere clearer than in the case of the McCloskeys, the couple in St. Louis, who have become infamous for standing in front of their mansion, armed, to protect themselves from a protest. While Missouri state law includes the Castle Doctrine, allowing people to defend their homes, the local DA has decided to charge them with the felony offense of "unlawful use of a weapon" for "brandishing guns" during that protest.
These situations can be very tricky to deal with, both for the police and for citizens. While the law allows for the use of deadly force when you are in imminent danger of life and limb, the courts have to rule, after the fact, that the use was in self-defense. Some of these situations aren't all that clear-cut, meaning that using lethal force to defend yourself can have some very serious ramifications.
That doesn't just apply to individual citizens, it applies to police as well, who are being confronted with having to make such decisions with much more frequency. As long as protests continue, other groups will continue using those protests as camouflage to hide their own nefarious activities, causing riots, looting and destroying property.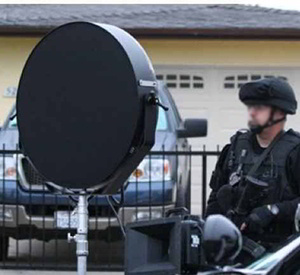 One solution that police are adopting is sonic weapons.
The LRAD (Long Range Acoustic Hailing Device), while not yet widely in use, has been used successfully to dissipate crowds, sometimes even before things turned violent.
While there are some questions about its constitutionality, it is a great option when a less than lethal solution is desired.
The idea of acoustic weapons originated with the need to provide ships with protection from pirates. While we tend to think of piracy as a crime that belonged in the age of sail, there are still pirates operating around the world. Ships equipped with sonic weapons have a means of protecting themselves from such potential attacks. The same technology has been used effectively by whaling ships, protecting themselves from harassment by environmental activists.
Related: Lost Survival Lessons from the 18th Century Pirates Who Ruled the Atlantic
What Exactly is a Sonic Weapon?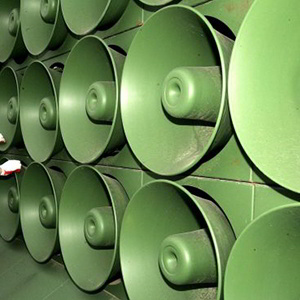 Sonic weapons are devices which produces a very loud sound, somewhere between 130 and 160 dB. This produces intense discomfort and even nausea.
As such, they provide a non-lethal method of dealing with large crowds of people. That doesn't mean that they'll all turn and run, with their hands clamped over their ears; but that is a possible result. A lot depends on just how loud the sound is.
Theoretically, sonic weapons can be made as lethal; although it doesn't appear that there are any currently being manufactured that way.
For them to be lethal, the sound produced would have to be louder than any currently being produced, as well as being at an extremely low frequency, lower than what current speaker technology can reach. Such frequencies resonate with the human body, and can cause catastrophic damage.
In order to make sonic weapons effective, the sound that they produce is aimed. Typical speakers produce a cone of sound that is roughly 120 degrees. The LARS system narrows that down to roughly 60 degrees, with a 40 dB difference between the area covered by the focused sound and areas adjacent to it.
Although the LARS system is a sonic weapon, it is actually not marketed as one. Rather, it is marketed as a long-range hailing device, intended for voice communications with people at a long distance. To use it as a non-lethal weapon, a warbling tone, such as one that might be used for a burglar alarm or as a siren on an emergency vehicle, is put through it, rather than voice. Such tones are easily downloaded from the internet.
Are Sonic Weapons Legal?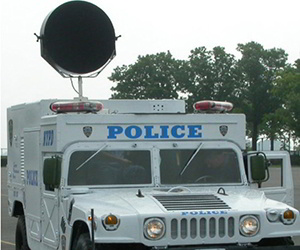 As of right now, there don't appear to be any laws on the books which make sonic weapons illegal in any of the 50 states.
However, at a ticket price of $100,000 to $190,000, the price pretty much limits it to use by law enforcement agencies, military and commercial; ocean-going ships.
There are a few smaller sonic weapons which are made for the civilian market and available for prices ranging from $39.95 to $1,000.
How effective these might be is another question entirely. Little real information, in the form of specifications, is provided by companies selling this equipment. So it's hard to determine just how effective these devices are.
Making Your Own Sonic Weapon
The basic difference between the LARS system and a public address system is that they have succeeded in narrowing the cone of sound coming out of the speaker. This can be done, even without spending $100,000.
To make your own such system, you need to start out with an amplifier and speaker capable of producing at least 160 decibels. While most home stereos don't do this, some of the high-end systems can reach this level. Even easier, some of the amplifiers used for car audio systems can produce more than 780 dB of sound. Yes, all those annoying cars whose drivers go by with their sound cranked up enough to shake your car are actually using a sonic weapon against you.
With a good enough sound system to start with, all you need is a means of focusing the sound. I've never managed to get the opportunity to take a LARS system apart, I know one very effective way of doing that. It's not as compact as theirs, but it will work.
All you need to do is create a bundle of tubes, which is larger in diameter than your speaker (not necessarily the speaker cabinet) and mount it to the front of your speaker. The individual tubes need to be two to three feet long (the longer the better) and made of a hard substance which will reflect sound, such as acrylic plastic tubing. PVC will work as well, but not as well as acrylic, because it is softer.
What this bundle of tubing will do, is to reflect the sound waves back and forth, until they come out the end. While this will not totally eliminate the sound that is radiated towards the sides, it will reduce it considerably, sending that sound downrange instead.
In addition to the tubes, it would be helpful to insulate the speaker cabinet, so as to absorb sound and lower the amount of sound pressure going out to the sides and back. In most cases, you can open a speaker cabinet fairly easily, by removing the speaker itself, which is held in with screws. Then just loosely stuff the inside of the cabinet with fiberglass home insulation, making sure to leave room for the speaker you just took out. Once filled, reinstall the speaker.
The whole thing can be mounted on a tripod, allowing you to aim it where you will. Find the balance point for the entire unit and mount it there, creating a custom bracket to mount the speaker. This will allow you to aim the unit the easily, without having to support the weight of the unit with your hands, while you are using it.
If you're going to use this unit to defend your home from rioters, you'll want to set it up somewhere where you have a good vantage point and can point it at the rioters from a distance, while at the same time keeping them from getting to you. A second-floor balcony would be a great choice, as would putting it on the roof, if you have a roof where the pitch isn't so steep as to make it dangerous.
Keep in mind that this is not a foolproof weapon. While it will discourage rioters and might even drive them away, all that they need to do, to slightly protect themselves from it, is to put on noise cancelling headphones, which totally enclose the ear, or at least cover their ears with their hands. That will allow the most daring of them to approach you. So you will want to be sure to have some other sort of weapon available to yourself, should the situation escalate like that and you find yourself needing to protect yourself.
You may also like: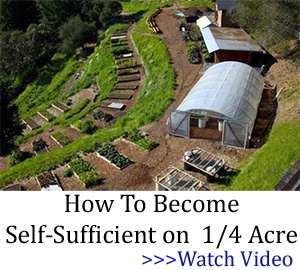 Firearms for Emergency and SHTF Situations
Do You Make These Fatal Mistakes in a Crisis? (Video)
My 3 Bug Out Bags (with Pictures)
DIY Rattle-Can Camo for Weapons and Other Gear
Improvised Suppressors When SHTF: Keeping Quiet When It Counts