A few days ago the World Health Organization (WHO) declared a worldwide state of emergency.
The main problem with this organism is not its lethality but the high capacity it has demonstrated for contagion. We are all vulnerable at this time.
The virus is so recent that there is no specific treatment, much less a vaccine to protect us against it before it is acquired. This is why, in addition to preventive health measures, we can also prepare our immune system to make it stronger and reduce the possibility of complications if we catch it.
One Essential Step
Balanced nutrition is essential to keep all of the body's systems working properly.
A diet based on proteins (animal or vegetable), carbohydrates, and fats prevent the body from entering a state of stress that inevitably decreases immune function.
If you suffer from any medical condition, it is important to take a complete vitamin supplement since diseases make the body increase its need for nutrients.
Vitamin C From Fruits and Vegetables
This sounds pretty basic. In fact, I recently received an insult from a Twitter user who thought I was making fun of the pandemic and his opinion. But I'm not.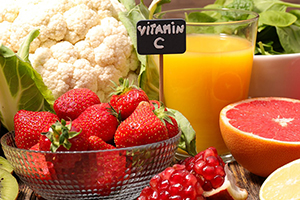 Ascorbic acid, or vitamin C, is a nutrient that enhances tissue repair, has antioxidant power, and strengthens the immune system.
It is contained in several fruits and vegetables, such as guava, red and yellow peppers, kale, cauliflower, kiwi, papaya, strawberries, oranges, lemons, and grapefruit, among others.
Consuming these foods daily maintains the necessary daily amount of vitamin C without the need for supplements.
Related: The SHTF Diet: Minimum Food And Water Supply For 3 Months
Maintain Physical Activity
This pandemic has had a greater pattern of complications in those with a weakened immune system. That group includes those receiving treatments such as chemotherapy or steroids but also includes the elderly.
However, within the older age group, those who were more active have had a lower complication rate. This is because regular exercise improves lung capacity.
The main complication of the virus comes from the respiratory system: shortness of breath at first, which leads to pneumonia and eventually collapse of the bronchi and lungs. A good lung capacity enables us to better resist the impact of these problems.
On YouTube and Instagram, you can get routines for all levels that can be followed at home without having to go out.
Personal Hygiene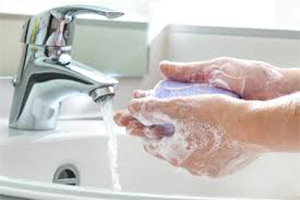 Like vitamin C intake, this may seem like a pretty basic recommendation. However, it is one of the most effective and inexpensive recommendations we can follow.
Without using antibacterial gels, which protect from bacteria, not viruses, washing with soap and water removes the virus if it is lodged in the skin.
I have recommended to my patients who have to go out to receive therapies or to go to a consultation, to prepare a small kit consisting of soap, wipes, and 70% isopropyl alcohol. I think this is a good way to keep the hands clean, if you are not at home.
Using gloves gives a false sense of protection, so it is not recommended. If you don't have the opportunity to wash your hands, you should also avoid touching your face, because the virus easily enters the oral and nasal mucous membranes.
Preserving Mental Health
On any social network we log into, we will find updates on the pandemic. Many of them sound catastrophic, while others seem to lessen the problem. But the truth is most of them are fake news.
Let's remember that we are living a reality in which many literally live from social networks. For them, it is important that a tweet goes viral, or that an Instagram post has many comments, no matter the cost.
This is why we must corroborate the information we read, the state of panic and hysteria does not help in these situations.
Reviewing the official pages of the WHO or scientific sites, such as NCBI, will help us take a more objective look at the information we read.
As a healthcare worker, I have already spent two nights without being able to sleep, and I must admit that I've felt paranoid when I've had to go out on the street, even though I have not dealt with infected patients.
We are all in a state of intense psychological stress. Let's try not to add more tension to our bodies.
Be Stricter About Hygiene in the Home
The scientific community has already pronounced on the ability of this virus to live on surfaces such as wood, metal, and plastic. In general, it has a survival time outside of a human of between four hours to three days.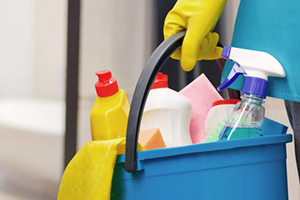 Cleaning surfaces with disinfectant solutions, which may include only soap, decreases the possibility that the virus will stay active in your home.
Especially if you live with an elderly person or with young children, apply cleaning measures at least every three days to those surfaces you normally come in contact with, such as those in the kitchen and bathroom.
Prepare the Pantry
Remember that your local area is likely to declare a state of quarantine, which leads to long lines at the supermarkets and triggers a state of mass hysteria.
If you feel that food is missing from your home, make a list and buy what you need, assuming that you will be unable to make a large purchase for about a month.
It has been seen that in recovered patients there is a decrease in lung capacity. Assuming we will be exposed to this virus, we need to try stay healthy in order to avoid respiratory problems, if we contract it.
Undoubtedly, we must wait a while to know the evolution of the virus and to have more accurate data of the infected, complicated, and dead. Following recommendations to improve your body's immune activity can make a big difference.
You may also like: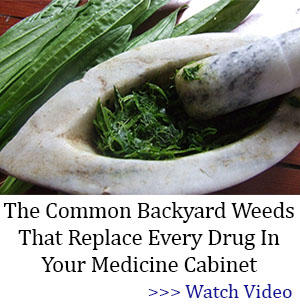 What Do I Store in My Pantry As a Prepper?
The 10 Medicinal Seeds You Should Plant for a Complete Backyard Pharmacy (Video)
How to Make Bannock the Survival Food Rich in Vitamin C
What's the Most Important Thing a Senior Brings to a Survival Group?