Rationing is an ominous word. It hints at shortages, deprivation, a struggle to survive. Unfortunately it's also going to be a fact of life in a SHTF situation, especially when you're living off stockpiled food as you work to re-establish a supply for yourself. If everyone just eats what they want, you're pretty much guaranteed to see your food reserves shrinking a lot faster than you'd planned on. Rationing – giving everyone a daily allocation of food, and sticking to it even if they want more – is the only way to ensure your stockpile lasts as long as you need it to.
Getting rationing right can be complicated, though. The classic system is to just give everyone the same ration. That seems fair, and it's certainly easy to do. Does it make the most efficient use of your precious food, though? Does everyone need the same ration? There are some good arguments to say that they don't. For example, children are smaller than adults and burn less energy; they don't need to eat as much. That's obviously a simple one, but there are others. Does a 180-pound man who's doing heavy work in the fields all day need more calories than the 150-pound woman who operates the radio? Probably.
It's possible to get too caught up in this, of course – "Bob does the vehicle maintenance at the end of the work day, so he gets an extra tablespoon of rice" – but it's not hard to see that some people are going to need more food. Deciding who those people are can cause tension, because when someone's hungry they're not too concerned why someone else is getting a bigger ration, but it does need to be done, however hard it is.
Related: What Do You Do When Someone Asks For Food in a Crisis?
And it can be pretty hard. Who do you prioritize? This is a subject that's generated a lot more heat than light over the years, but you're going to have to wade in and find an answer that works for you. Here are some of the groups you might decide to give a larger – or smaller – share of the food that's available.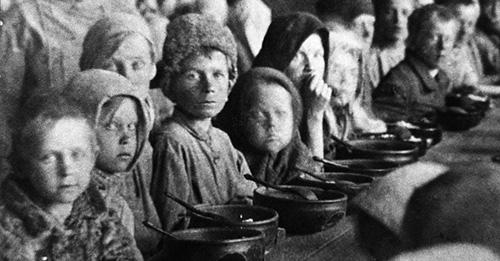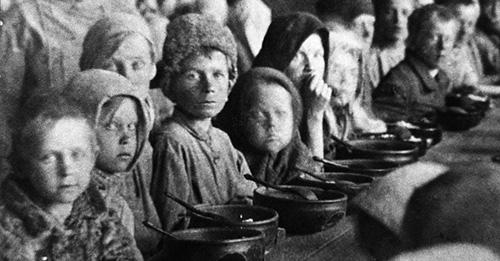 Children
I've already mentioned that children don't need as much food, because they're smaller. In general that means, when things are going to plan, they can get by with a smaller ration than adults get. But what about when things aren't going to plan? If you find yourself running short of food, you have a tough choice to make. You can reduce rations across the board, or you can reduce adult rations more radically and leave the children's unchanged.
The second option is tough on the adults, but there's a good reason to do it. Children don't just need nutrients to keep them going, like adults do; they also need them to let their bodies develop properly. Short rations in childhood can lead to a lot of problems later – and, in a SHTF situation, that's going to seriously affect their chances of surviving long-term. As hard as it might be on everyone else, you need to keep children on full rations for as long as you can. Don't overdo it though – you can't look after your children if malnutrition has crippled you. This is a very difficult act to balance.
Women
Women are also, on average, smaller than men – and, in most circumstances, their daily calorie needs are about 25% lower than a man's. If they're doing hard physical work in a survival situation that gap will narrow, because more of the calories they burn will be going towards working rather than just keeping their (smaller) bodies running, but it won't close completely. Women will still be able to get by with around 10-15% fewer calories than men.
There are exceptions, though. Women who are pregnant or nursing really are eating for two, and their rations need to reflect that. Malnutrition during pregnancy or nursing is even more risky than in childhood, and you need to avoid it as much as possible – with the same caveat about not starving yourself to the point where you can't look after the mother and child.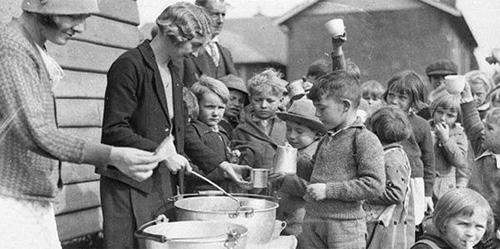 Related: My Famine Food Storage Menu
Older people
You might have older relatives with you when the crisis hits. That leaves you with decisions to make about what rations they get. In general, you can assume that over-60s need about 10% less calories than a young or middle-aged adult, but it's going to depend on how active that older person is. If they're in poor health and don't get around much it could be 20% or 25% less; if they're in good shape and doing physical work, they'll need a full ration. The metabolism slows down as you age, but not always by a lot, so it's going to have to be worked out for each individual.
The sick
During a major crisis you're probably going to have to look after any sick or injured group members yourself – our complex, modern health care system is one of the first things that will be overloaded to breaking point as society falls apart. Looking after patients means you have to feed them too – but how much is going to depend on their outlook.
If you think you can nurse someone back to health quickly, so they can play a useful part in your group again, you're probably going to give them a full ration to help them regain their strength. If they're seriously ill or dying, though, you need to be objective about how much you can afford to give them. If supplies are holding up well you can afford to be generous; if you're short, tough decisions have to be made.
Others
Farming, foraging, rebuilding, cutting firewood and even standing guard are all tough physical work, and the people who do them are going to need to keep their strength up. That makes them a priority for whatever rations you have available. This can sound a bit counter-intuitive; after all we're talking about the healthiest people, the ones who have the reserves of physical strength to put up with short rations for a while. The problem is, those reserves will soon be depleted if they're not eating properly, and the whole group's survival depends on the hardest workers being in good shape.
Deciding what rations everyone gets can be hard; sticking to it once you've decided is even harder. Hungry people just want more food, and don't really care about the logic that says they get less than someone else. You'll come under a lot of pressure to increase rations. Don't do it; you can't run the risk of ending up with no food at all. As long as the rations are enough to keep people healthy – but maybe not happy – you need to resist any appeals.
Successful rationing is all about the greatest good of the greatest number. In extreme cases this can mean making some very tough decisions; if food is running low, can you afford to give some to someone who's terminally ill? It might be more sensible to give it to a healthy person who can contribute to the group. What matters is that you allocate food in a way that ensures the largest possible number of group members will survive. The details will depend on your group's own circumstances, but the basic principles are simple enough.
You may also like: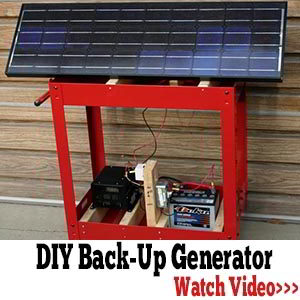 The Only 6 Seeds You Need to Stockpile for a Crisis
An Insanely Effective Way to Build a 5 Year Food Stockpile (Video)
15 Weird Foods That Were Common During The Great Depression
7 Super Cheap Foods To Stockpile That People Usually Throw Away
What's the Most Important Thing a Senior Brings to a Survival Group?