In a survival situation, foraging for edible plants will be key for a sustainable diet.
But many of these wild edibles are also survival plants, with important properties as medicines, water indicators, and other qualities that can help in an emergency.
Here we look at 34 common wild plants every prepper should know, and learn how they can help you survive.
Wild Plants As Survival Aids
1. Willow
These pale-leaved trees are easy to identify and are commonly known by preppers for the medicinal properties of their bark. But the willow tree has another key role for survivalists: as it only grows near good water sources, it helps survivalists identify water supplies.
The bark of the willow tree contains salicin, a relative of aspirin, which can be used to make an anti-inflammatory and pain-relieving tea. This infusion can also treat bladder infections, as it has diuretic properties. As a gargle, it can treat inflamed gums, and a poultice of willow bark can be applied directly to wounds.
2. Witch Hazel
Witch hazel trees are another of the ancient survival plants, used by early settlers to identify sources of water.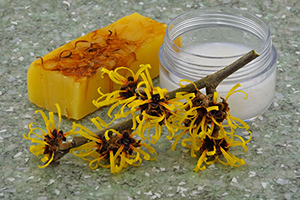 This small tree has unique bright yellow flowers which bloom from late October to early November. The bark and leaves can be steeped to make a treatment for sensitive or inflamed skin, and can also be used as an eyewash for conjunctivitis. Witch hazel can also be used to stop bleeding, either from external wounds or nose bleeds.
3. Cattails
Foraging for cattails will help you identify nearby water sources, as these little plants only grow near water. The dense, cylindrical spikes of the cattail that bear tiny flowers have air chambers inside, making them an effective insulation material for an emergency shelter, while the fluff from the cattail is good tinder.
The cattail leaves are long and flat, lending themselves to weaving for making containers or mats. This species is also one of the wild edibles: the green tops and stalk-bases or rootstock can be grilled or boiled. Cattails are rich in fiber, as well as vitamins A and C.
Related: Delicious Recipes Using Cattails -"The Supermarket of the Swamp"
Wild Plants In Your Emergency Shelter
4. Conifers
Conifers are an important survival plant as their evergreen branches and thick foliage make a good shelter. They may also be added to an emergency fire for warmth in the wild.
5. Grass
Grass can be used as tinder or added to the roof or walls of a shelter for insulation. Along with ferns and other springy plant materials, it can be used to make bedding and shelter-covering in the wild.
Longer grass is woven to make emergency pouches, mats, and even ropes.
6. Pine Needles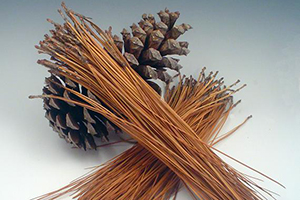 Pine needles are edible plants that are rich in vitamins A and C, but their use goes beyond their role as food.
Dried pine needles are great for starting a fire, along with lower, dead branches.
Pine gum or resin can also be used as a band-aid to stop wound bleeding.
7. Sagebrush
This species is a useful one to know, especially in areas plagued by insects like mosquitoes. Adding sagebrush leaves to a fire creates smoke or smudge that repels flying insects from the area around your camp.
Rubbing the leaves on the skin can also act as a repellent, but multiple applications may be needed.
8. Birch
Birch trees are easy to identify: the bark is distinguished by horizontal, long openings or lenticels, which separate the bark into thin, papery plates.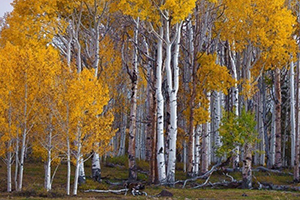 The trees come in grey, silver, yellow, white, and black colors.
Birch makes great firewood, though it burns fast and should be combined with slower burning wood like elms.
Birch bark is rich in salicylates that alleviate pain, similar to willow bark, and its tea has a sweet flavor.
9. Common Hawthorn
This small shrub or tree is characterized by its dull-brown bark with vertical orange cracks. It makes excellent firewood, while the haws and leaves can be made into teas or syrups.
The young leaves and shoots are edible, and used to be called 'bread and cheese'.
Wild Plants That Are Natural Wound Treatments
10. Plantain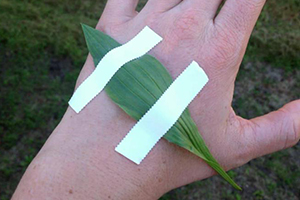 Known as nature's band-aid, this species could save you from some nasty bites and stings.
Preparation of the paste involves chewing on the leaves to make a paste, which can then be applied to insect bites, and stings from bees, wasps, or scorpions.
The compounds in the plantain leaves neutralize the sting and are a quick pain reliever.
Washed plantain leaves could be used as emergency plates or containers for wrapping food. The young leaves and seeds are edible, rich in vitamin K, iron, calcium, and magnesium.
11. Aloe Vera
This tropical succulent is recognizable from its long, gel-filled leaves, which have tiny spines along the edges. The gel can be used topically to treat sunburns, cuts, and scrapes.
To prepare it in an emergency, break off a leaf, cut out the sides to remove the thorns, and "open" it. Carefully remove the gel alone, making sure the green or yellow rind isn't scraped out too: the rind has powerful laxative properties, so unless that's the effect you're after, you need to pay attention to this step!
As well as being used topically, you can combine the gel with water to make a juice. Aloe vera juice fights infections through its anti-inflammatory and anti-fungal activity, boosts immunity, and treats gastrointestinal illness by stabilizing the gut's internal flora.
Related: How to Make an Antibacterial Sanitizer at Home
12. Comfrey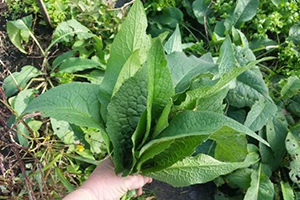 The comfrey plant has been used for centuries for its wound-healing properties.
The active component, allantoin, is present in the leaves and roots of the plant. It stimulates tissue regeneration and reduces swelling.
The plant has bell-shaped cream or purple flowers, and deep turnip-like roots. The leaves are large, hairy and broad, and intertwine with the stems like bandages. The plant grows in moist meadows and along streams or gullies.
Comfrey should not be taken internally or applied to open wounds, as it can be toxic in high concentrations. Instead, soak cloths in a liquid of cooked, mashed roots, and then apply to bruises, burns, or sprains.
The ground leaves can be applied directly to bruised skin to heal it.
13. Jewelweed
This marshland weed is distinguishable by its orange flowers with red-orange flecks, surrounded by a large pouch-like structure and a spur.
Jewelweed is a natural antidote to poison ivy and nettles, neutralizing the sting and cooling blisters and rashes. Simply crush the purplish juicy stalk to release a slimy paste, and apply it to the affected area.
14. Yarrow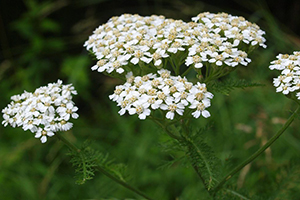 Wild yarrow's tiny white or pink flowers have a bitter taste that can be used as seasoning, and the crushed flowers and leaves can help clot blood in open wounds.
The challenge with foraging for yarrow is ensuring it is correctly identified: it looks similar to poison hemlock, which is toxic.
Both plants have similar flowers that grow in clusters, but yarrow has distinctive feather-like, frilly leaves, which smell like fresh pine needles when crushed. They have grooved stems have small, woolly hairs.
Poisonous hemlock, on the other hand, has purple spots along the stems and is generally 3-4 times larger than yarrow.
Related: How To Safely Remove Poison Ivy And Hemlock From Your Backyard
15. Cleavers
Also known as goosegrass, sticky back, or the Velcro plant, these straggling creepers have hooked hairs that help them stick on plants and clothes alike.
As well as its uses as an edible plant, with seeds that can be roasted as coffee substitutes, and young leaves that can be cooked as a vegetable, the plant has medicinal properties too.
The entire plant may be pulped or made into poultices to treat insect bites, stings, and burns. An infusion of the dried leaves and stems also acts as a potent diuretic.
Medicinal Uses of Edible Wild Plants
16. Black Walnut
These nut trees are often surrounded by dead, yellowing plants, as the black walnut tree releases chemicals that are poisonous to nearby plants. The nuts are highly nutritious, containing a great source of fiber, proteins, and folate, as well as high levels of melatonin which is a sleep regulator.
If you are suffering from insomnia, eat black walnuts a couple of hours before bedtime to help re-establish your wake-sleep cycle.
17. Echinacea
This wild plant from the daisy family is also called the purple coneflower, as the petals are purple or pink surrounding a cone-like seed. The juice from this wildflower's crushed leaves, flowers, or roots boosts immunity and fights infections.
It is usually prepared as a 3:1 tincture, meaning 3 parts of echinacea juice to 1 part of medicinal alcohol (or vodka, if that's what you have to hand). The use of 20-30 drops fights common cold, bacterial, viral, and fungal diseases.
The root can also be powdered and used on wounds, including oral wounds such as dental abscesses.
The preparation has a numbing effect, along with anti-bacterial properties, which makes it ideal for wound healing.
18. Verbena
Verbena, or vervain, has small, five-petaled flowers that grow in a ball-like cluster. The flowers are lilac, white, pink, or blue.
The leaves and flowers of this wild plant can be steeped to make a tea, which has been used since ancient times for treating respiratory tract diseases, urinary infections, and even seizures. Crushed leaves and flowers can be applied directly to the skin for the healing of wounds, burns, and abscesses.
Related: 53 Plants & Herbs You Can Propagate From Cuttings
19. Lemon Balm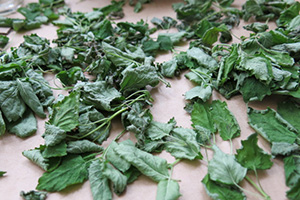 This mint-like herb has a fragrance and flavor like lemons, and this plant has medicinal properties as an antispasmodic and sedative. Lemon balm leaves are chopped and steeped in brandy for 10 days in a dark place, or dried leaves may be steeped in boiling water.
This tea relieves tension-related stomach upsets and headaches and soothes menstrual cramps. Crushed leaves can be used as a topical dressing for insect bites, cuts, and cold sores.
20. Queen Anne's Lace
This plant is named for the distinctive lacy, triangular leaves, and dull-white, clustered flowers. It is also called wild carrot, and its root is edible raw or cooked, while the flowers, leaves, and seeds make a great meal battered and fried.
Tea made from the root of Queen Anne's lace is a diuretic and can be used to treat urinary infections.
21. Milk Thistle
Also known as holy thistle or mary thistle, this is an important survival plant: nature's antidote.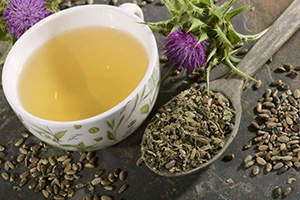 The active component is silymarin, which is most concentrated in the seeds but can also be found in the leaves and flowers.
Silymarin is not water-soluble, so you can't steep or boil it, but you can grind the seeds or eat them in salads.
Silymarin treats liver disorders and protects the liver from toxins such as that of death-cap mushrooms.
Milk thistle is identified by its white marbling on shiny green leaves. The flower is a bright magenta, seated on top of fleshy, spine-tipped, thick green bracts. The flowers, leaves, and stems have sharp, stiff spines.
22. Burdock
In addition to lending flavor to the classic soda, burdock is a great wild edible food, offering tap-roots and immature flower stalks as fiber- and calcium-rich vegetables.
They also have medicinal properties and can treat stomach problems and joint swellings, as well as acting as a liver tonic.
23. St. John's-Wort
When you rub the leaves or flowers of this wild plant between your fingers, a deep red oil is released.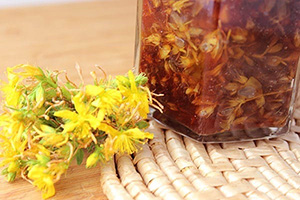 This is due to hypericin, which promotes blood flow, and tannins which have antiseptic properties. To prepare the oil, chop fresh flowers and add them to ½ cup olive oil. Steep for 2 weeks, then filter the red oil, allow it to settle, and decant it to a new bottle. Taken orally, the oil relieves gastric inflammation, gall-bladder pain, and menstrual cramps.
Since it promotes blood circulation, it's great for treating muscle cramps, bruises, and strains. It also helps heal burns and abrasions and relieves itching from insect bites.
24. Purple Dead Nettle
These ubiquitous weeds are usually found in disturbed soil. The leaves are edible raw in salads and have anti-inflammatory and anti-allergy effects.
25. Nasturtium
Nasturtiums are no stranger to survivalists, as these trailing plants with their brilliant sunset-colored flowers are a good source of vitamins for a wild forager.
Infusions of nasturtium also have antibiotic properties, making them effective cough medicines and wound treatments.
Related: 9 Natural Remedies To Heal Wounds Faster
26. Usnea or Beard Lichens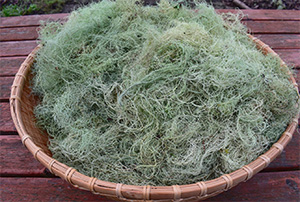 These pale, greyish-green lichens have a tassel-like appearance, growing on barks and twigs of oaks, hickory, walnut trees.
The branches of the lichen are elastic; they come apart when gently pulled to reveal a unique, stretchy white core. You should only harvest fallen usnea.
This can be made into an infusion to relieve phlegm, fever, pain, and sore throat. The taste, however, is very bitter. The lichen can also be used as a compress for applying directly onto injured skin or onto Athlete's foot.
27. Chickweed
Chickweed leaves, stems, and flowers are eaten raw and may be combined with purslane for a green weed salad. The herb nourishes the glandular and lymph systems.
It also contains saponins, which are a coolant: chickweed salve is used for rashes and bug bites.
Wild Edibles That Are Superfoods
28. Evening Primrose
This is one of the edible plants every prepper should know. The evening primrose, or evening star, is identified by its yellow, bell-shaped flowers that bloom only in the evenings. It is usually found growing in sunny, arid regions.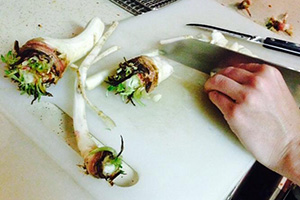 Almost all parts of the plant are edible. You can cook the roots like potatoes, and eat the leaves raw in salads, or cooked like spinach.
The stems and green fruits are peeled and fried; flowering buds and flowers eaten as such, or as garnish in salads.
This wild edible is a rich source of essential amino acids and gamma-linoleic acid.
29. Blackberry
These hedgerow berries are a natural superfood, containing high levels of vitamins, minerals, and fiber.
As well as eating the berries raw, blackberry leaves can be infused to make a mouthwash and is a safe, natural way to treat diarrhea.
Related: 52 Plants In The Wild You Can Eat
30. Dandelion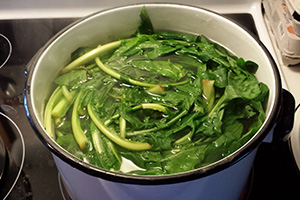 The entire dandelion plant, including its hollow stems, is edible. It is best to eat them before their sunny flowers bloom, and harvest dandelions that grow in deep shade. The roots can be sliced and boiled, or roasted. Flowers are consumed raw, or steeped to make an infusion. Seeds are puffballs that make for a great snack.
As well as being rich in fiber, potassium, calcium, carotene, and vitamins, dandelion is a diuretic that helps with UTIs and is an excellent liver tonic.
31. Chicory
Chicory looks similar to dandelion, but has pale lavender or blue flowers, and can grow up to four feet tall. All parts of the plant are edible.
The greens have a somewhat bitter taste which is reduced when they are boiled. The roots can be roasted and mixed with dandelion roots to make a nutritious snack.
32. Purslane
Purslane is a succulent trailing plant with thick, reddish stems. It grows on poor soil and meadows alike.
Purslane leaves can be eaten raw or cooked, and have a high content of omega-3 fatty acids, as well as antibacterial and diuretic properties.
33. Elderberry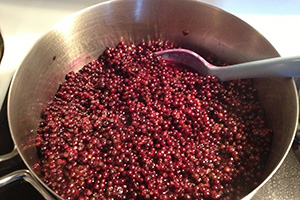 Elderflowers and elderberries are known to be superfoods, rich in nutrients, essential fatty acids, vitamins, and antioxidants. The flowers have immune-boosting properties, are antiviral, and are used to make fever-reducing teas. A brew of elderberries and elderflowers is a powerful flu-fighter.
Be sure to only harvest the blooming elderflowers and fully ripe berries. The unripe red berries, stems, and leaves are poisonous.
34. Amaranth
Also known as pigweed, the young leaves of this plant may be eaten raw or added to soup. The seeds can be simmered to make porridge or roasted to make a seedy snack. The plant is a great source of protein, minerals and folic acid.
When it comes to sourcing the things you need for a survival situation, you can find materials for shelter, insulation, tinder, nutrition and medication, all growing wild in the great outdoors.
Each of the plants on this list has multiple uses and, with the notable exception of comfrey, all are edible if harvested or prepared correctly.
By familiarizing yourself with these plants and understanding the uses of each part, you can pick up the materials you need efficiently, alongside your routine food foraging.
You may also like: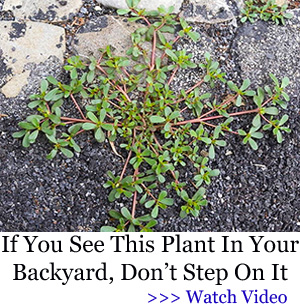 Homesteading While You Are Sick For A Long Period Of Time
The Killer Tree You Should Never Have In Your Backyard (Video)
How to Get Rid of Bedbugs Using Household Items
18 Reasons to Stock Diatomaceous Earth for Survival
What To Do When Gun Control Gets Really Bad