As preppers, many of us hunt and process our meat ourselves for a sense of accomplishment and security, among other reasons.
Your first hunt and kill might get sloppy when it comes time to process the meat. Most folks have no idea the mistakes they are making when processing animals.
It's not as simple as having a sharp knife and cutting skills. Meat processing requires a lot of strength, precision, and knowledge to do it right.
Here are 11 meat processing mistakes you are probably making right now, and how to correct them.
Not Raising Livestock
While you may be a wild game hunter, it is a great idea to raise livestock on your homestead. There are endless reasons to keep your own animals, including:
Constant food source
Great for the environment
Know where your food came from
Teach children about animals and farming
Animal bonding time
At the very minimum, you could feed the local wildlife such as rabbits and squirrels to keep them around your homestead.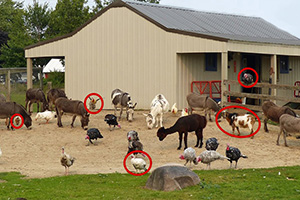 Hunting these little animals could mean your family can live to see their next meal in an emergency.
Keeping cows provides milk and meat. Keeping chickens provides eggs and meat. Keeping goats also provides milk and meat.
Any of these animals are great farm animals to keep on your homestead with proper care.
Discarding All Animal Fat
Humans need fat to survive. We cannot survive on lean meat alone because our bodies would still enter starvation mode after a while.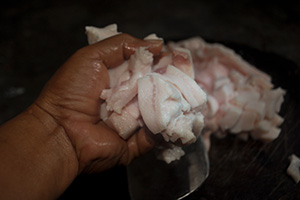 Animal fat from meat or freshly caught fish are necessities for survival.
When processing your animal, be sure to save the fat. It can be rendered down into lard for cooking oil, it can be added to soups or stews for extra richness, and it can be spread on toast in place of butter.
Related: How To Stockpile Lard, The Calorie Rich Survival Food Of The Great Depression
That extra fat might save you on a hungry night.
Discarding Undesirable Cuts
As preppers, we want to use every last bit of the animal we are processing.
Being wasteful is harmful to the homestead, so utilize every last bit of the animal that you can. This means bones, organs, tough cuts, even feet!
Every part of the animal can be utilized for something, it just takes a little planning and ingenuity.
It also takes some trial and error, so if you are just beginning with meat processing, give yourself some time. Just remember that the entire animal can always be used for something or another.
Dull Knives
You not only need one sharp knife for processing, but you need an entire set of razor-sharp knives!
Dull knives will get you nowhere and can be pretty dangerous. Dull knives can slip around joints and hard-to-cut areas, leading to potential knife injuries.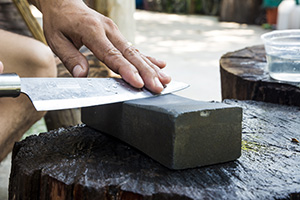 Instead, be sure to buy high-quality knives that can last for years. Also, invest in a quality knife sharpener to make sure your blades never lose their luster.
Sharp blades will process meat more quickly and safely than low-quality knives.
Related: How to Make Your Knife as Sharp as the Devil Himself
Not Keeping Usable Organs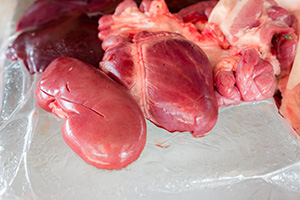 As stated before, most of every animal is used for something. This includes organs, too! If you don't want to eat organs yourself, this can be a great meal for your dog. Cook them up without seasoning and fresh organ meat can be the perfect meal for your canine companion.
Organs can also flavor many dishes for humans. For example, liver meat is delicious when cooked and pureed into a meat gravy.
You can also add hearts and giblets to bread stuffing or casseroles. Organs provide tons of nutrients that you may otherwise miss out on.
No Method for Hanging or Processing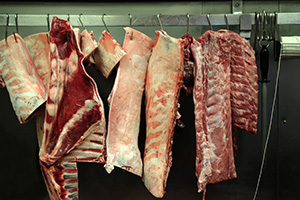 Let's be real; many hunted animals are huge. You need a place to hang and store the meat until it is ready for processing.
The location cannot be just anywhere, though, in fear of bugs, predators, or bacteria.
You need a location on your homestead in which to hang and process your animals in a sanitary manner.
Related: Be Aware Of This When You Smoke Your Meat!
No Proper Tools
Aside from a very sharp, diverse knife set, you may need some extra tools for meat processing.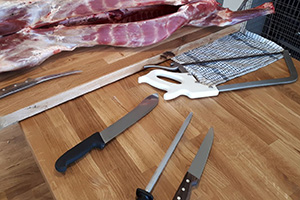 Depending on the animals you are working with, you may need a bone saw or electric fillet knife to make your job easy and seamless.
Without equipping yourself with proper tools, your meat processing may not be as clean or tidy.
You need tools for skinning, breaking down tendons and cartilage, and cutting through bone.
Larger animals will require more heavy-duty tools. Tools may depend on the region in which you live; black bear territories may require some super heavy-duty tools
Not Diversifying Your Animal Repertoire
You may be limited to the animals in your region of living, which is understandable.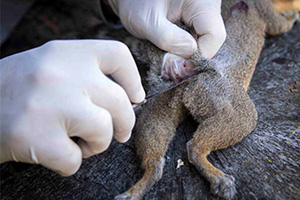 Once you are comfortable processing squirrels, that doesn't mean you are ready to move on to hunting black bears.
Once you are comfortable, however, processing many different types of animals will become like second nature. It's best to start small and move up on the food chain.
Related: How To Prepare And Field Dress Wild Game
If you are keeping livestock, diversify your processing between cows, goats, chickens, ducks, turkeys, rabbits, or whatever other animals you keep. The only way to learn is by experience.
Discarding Bones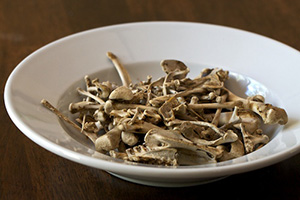 Bones are the backbone (pun intended) of soups, stews, and broth.
Bone broth has a ton of nutrients and is commonly drank by celebrities for optimal nutrition. Make your own bone broth from the many extra bones from meat processing.
If you are processing cattle, you can utilize the bones for the marrow. Bone marrow is a delicacy commonly served with toasted bread.
Simply roast the marrow bones until the middle is melty, fatty, and delicious. Who knew you could be eating like a king on your homestead?
Unsanitary Cleaning Practices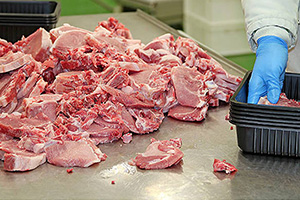 Wash the animal thoroughly once it is skinned and deboned. You want to take every step possible to ensure the meat you are processing will make it to your dinner table. This means a clean workstation, clean equipment, and plenty of storage for the weeks of meals to come.
Without all of these necessities, your meat could spoil before it even makes it to the skillet.
Related: The Ultimate Meat Processing Charts for Preppers
Not Discarding Diseased Organs or Animals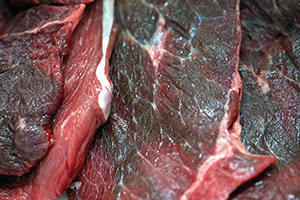 It is really important to know when to not move forward with processing. If you have caught a wild rabbit, you may open it up to find it has a white-spotted liver.
Disease in an animal is usually apparent from the moment processing begins. It's important to know when you eat them and when to toss them.
Eating diseased meat can cause some pretty adverse effects in humans, including abdominal pain, bloating, diarrhea, vomiting, dehydration, and in severe cases, death.
If you notice a strange color or pattern when processing an animal, use your best judgment on the next steps.
Final Words
Processing your meat from hunting or livestock is a self-sufficient way of feeding your family during a survival or off-the-grid situation.
The more you process, the more comfortable you get with the knife. Follow these simple cautionary mistakes to save yourself from wasting meals down the road.
Providing food with your bare hands will never get old, and processing your meat is the cherry on top of being a sufficient homesteader.
You may also like: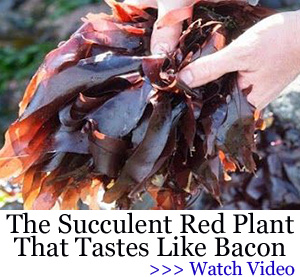 Midwest Farming After The Floods: "FEMA Is Worthless"
How to Keep a Slaughtered Animal From Spoiling by Eating it in the Right Order (Video)
26 Necessary Tools for Off-Grid Living
How to Make The Coolest Wool Boots
Nuclear Protection Supplies You Need To Have Ready