Don't you miss the old days when you used to be worried about a global pandemic and lockdown restrictions?
Now we are watching the global supply chain stutter, the Russians decimate Ukraine, NATO running headlong into a larger conflict, China licking its lips, The Great Reset taking shape before our very eyes.
As the public wakes up and realizes something is rotten in Denmark, they are looking around their neighborhoods for who might be a prepper.
What are some things you should never say if you find out someone around you is a prepper? I will also give you a simple answer for each if you are a prepper and you are confronted with these kinds of questions.
"I Am Not Prepared For Anything"
If you want a prepper to avoid you like the plague, then let this bombshell out in front of them. Preppers are going to look at you as an extreme liability.
Related: The 5 Tactical Levels Of Preparedness – What Level Are You At?
You can no longer be willfully blind to the situations around the world. The headlines are everywhere!
Instead, they are going to assume you are a lazy and disorganized person who would rather do anything but deal with the threat of an uncertain future. That doesn't make for a good survival group members or a good survivor in general.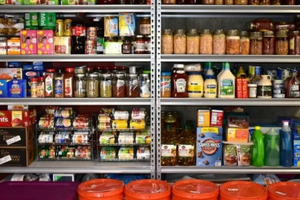 Just stay quiet and start storing more food and consider some kind of self-defense.
Build a base of preparedness.
The Prepper's Response: "Start buying a little extra food at the supermarket. Keep it simple but get prepared."
Never Tell A Prepper Where Or How To Find Food After SHTF
Most preppers get their start storing food. It's one of the first things most prepper's do.
I would highly recommend you do the same thing. It is particularly important right now because we are dealing with potash and fertilizer shortages worldwide.
Preppers have put a lot of thought into NOT STARVING TO DEATH so when you tell them that you know where or how to find food you might just be wasting your time.
The other thing to consider is that you might not be talking to a good prepper. If you tell them where you plan on getting food they might take you up on that advice and take it all before you can get there!
"I Am Coming To Your House In A Disaster"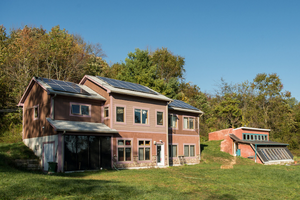 Preppers hate it when people tell them that they are going to come to their house in a disaster. What you have to understand is that good preppers have been thinking this over for years.
Related: How To Deal With Neighbors And Friends That Come Begging For Food At Your Door In A Crisis
From the time they first realized that there are people who will try to come to their home, they have been formulating how to deal with it.
For a long time, it was such a contentious topic that many preppers would say they could only care for their own family and everyone else would have to leave the property OR ELSE!
Don't be the guy who asks that question to your local prepper, or you are going to be met with immediate grief and the person you are asking will also lose respect for you.
The Prepper's Response: "Be prepared to work."
Create a list of SHTF duties around your home and community and be prepared to assign those who might show up to work that will make a difference. Security should be high on that list as well as daily cooking and cleaning.
"I Will Just Take What I Need"
Unfortunately, in 2020, I had these kinds of conversations with several men who were doing work for me.
The worst part was that up until that moment they seemed like decent guys who were just trying to provide for their families.
When a prepper hears you say that you are just going to "take" the things you need then you are immediately plugged into the very worst category: THREAT.
Even if you don't really mean it, a prepper is going to forever look at you as a threat in SHTF. That means if you come to see them for help in SHTF you might "take" some extra lead home with you.
Related: What To Do If The Biggest Civil Unrest Of Our Time Hits Your Town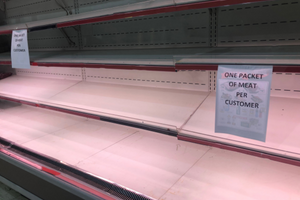 People will get desperate, and no one can really say what they will or will not do.
However, if you are prepared to hurt people for what you need now, then you will have no problem doing it when you are hungry. That is a weakness not a strength.
The Prepper's Response: "Just remember that bullets go both ways"
Never Tell Preppers They Are Overexaggerating
It takes some pretty serious convictions to start prepping. It is not really a thing that you just do on a whim.
Once you see behind the curtain there is really no going back. I cannot think of a prepper who was really dialed in and then somehow went into retirement from prepping. Doesn't really happen.
When you tell a prepper they are exaggerating, it's a complete and total waste of breath. There are several positions that are nearly impossible to negotiate a person away from. Being a prepper is one of them and preppers are dug in deeper than ever given the state of the world!
"I Am Going To Go To The Woods When It Gets Bad"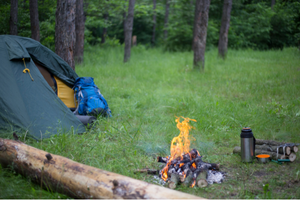 Unless you are a seasoned woodsman and bushcrafter then you are going to die in the woods during a collapse.
Any prepper who has thought over feeding his family, sheltering them in bad weather and cold seasons and dealing with things like good hygiene is going to see your plan is a bad one.
When a prepper hears that you're bug out plan is to go to the woods they are going to know how far down the path you are. They are going to know that you haven't thought through much of your plan.
Related: 12 Things You Need to Know Before Choosing Your Bug Out Location
Yes. In the woods you will be away from the immediate threat of people who might wish to do your family harm. However, you will have a whole new battle to face and that will be meeting your daily caloric needs and preparing for lean times like winter and early spring.
Treating injuries and illness in the woods is no fun either.
The Prepper's Response: "Do a mock bugout for a week in the woods with your family."
I will always be proud to be a prepper because of websites like Ask A Prepper, podcasts, YouTube Channels and other forms of prepper "infrastructure" that has been built over time by communities just like this one.
When people get nervous about the world around them, they have this great wealth of knowledge that has been mostly gifted to them for free. If you are new to the prepping world, then you might think the best thing to do is find a prepper and pepper them with questions.
Chances are there is an article written here or a video somewhere on the same topic you are looking to explore.
In my experience the prepping community is incredibly polite and accessible. However, we really like it when you bring something to the table. Barter, if you will.
You may also like: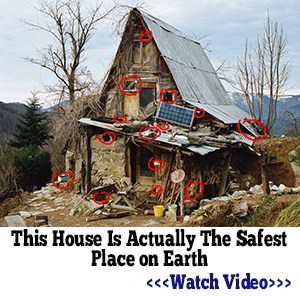 Better Than Walmart: Stores To Get Survival Foods For a Bargain
The Secret NASA Astronauts Use for Long-Term Survival (Video)
How to Make Colloidal Silver and How to Use it
20 Mistakes You Are Making When Freezing Meat