I despise Walmart and made a pledge years ago that I would never shop there again. I have no interest in supporting the demise of the American way of life and the quality of their Chinese-made products have disappointed me to no end.
Unfortunately, most American consumers don't feel the same way. As United States consumers switched from supporting Mom and Pop stores to Walmart so they could save a few cents, Walmart was allowed to spread their tentacles throughout all of the United States, crushing small businesses in the process.
Now, we are stuck in a situation where Walmart may be the only option in many local regions, as they have no competition. However, in larger metropolitan areas around the country, there are employee-owned and United States-based companies to buy survival foods for a bargain.
Additionally, German-owned stores like Aldi and Lidl make it easy to stock up on survival foods at the lowest prices.
Mom And Pops Shops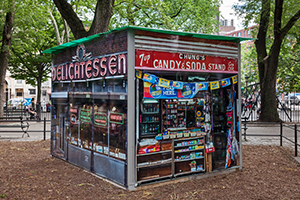 When possible, support Mom and Pop shops.
While buying survival foods at Mom and Pop shops will cost more than big box stores, financial support allows them to remain open, offering options to consumers.
While the greater majority of people are suffering financially due to the current economic calamity, spending more and supporting these small businesses is even more important now than ever.
Publix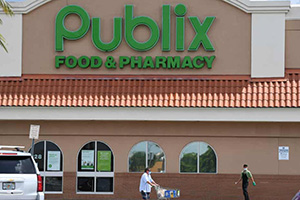 Publix is at the top of the list to buy survival foods for a bargain because they are the largest employee-owned chain of supermarkets in the United States. Customers in Alabama, Florida, North Carolina, Georgia, South Carolina, Tennessee, and Virginia all have access to Publix grocery stores.
Founded in 1930, Publix has been dedicated to remaining employee-owned and is one of the best American alternatives to big box stores like Walmart.
Related: What Really Happens When You Only Eat Walmart Cans For 30 Days?
GreenWise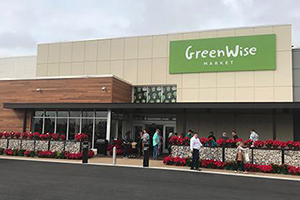 Publix also owns GreenWise market, a health food store that was introduced in 2007. While only located in certain Florida markets, plans to expand the GreenWise market are in progress. As a direct competitor to Whole Foods, now owned by Amazon, GreenWise market is an option to buy healthy survival foods.
WinCo Foods
WinCo Foods is another United States-based private company, where the majority is owned by employees.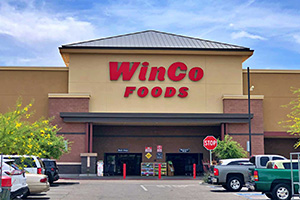 Founded in Boise, Idaho, WinCo now has stores in California, Arizona, Idaho, Montana, Oklahoma, Nevada, Oregon, Texas, Utah, and Washington. WinCo is a great place to buy survival foods, as they purchase directly from farmers and manufacturers while offering a warehouse-style store similar to Costco.
Hy-Vee
Hy-Vee is another chain of supermarkets that are employee-owned and serve the Midwestern United States.
Related: Delicious Recipes Using Cattails – "The Supermarket of the Swamp"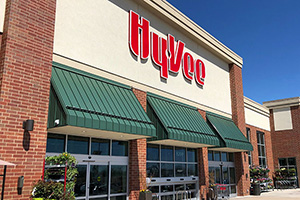 Hy-Vee operates a total of 240 stores throughout Illinois, Iowa, Minnesota, Kansas, Missouri, Nebraska, Wisconsin, and South Dakota.
Founded in 1930 in Beaconsfield, Iowa, Hy-Vee's slogan, "where there's a helpful smile in every aisle", makes it a joy to shop here.
Woodman's Markets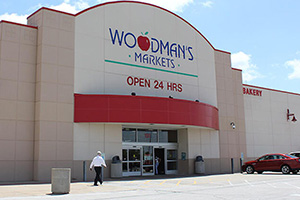 Woodman's Markets is an employee-owned supermarket that was founded in Janesville, Wisconsin in 1919.
With support for cities in Wisconsin and Illinois, Woodman's is a warehouse-style grocery store that has a huge selection of products and is open 24 hours a day.
Woodman's can keep prices lower than other grocery stores because they purchase products in bulk.
Wegmans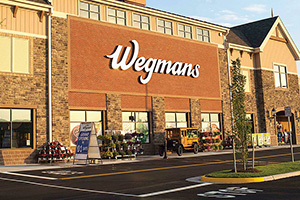 Wegmans has an excess of 100 stores in Maryland, New Jersey, Massachusetts, North Carolina, New York, Pennsylvania, and Virginia.
It is a family business that goes back to 1916 when it was founded in Rochester, New York.
Wegman also focuses on healthy products that don't contain artificial colors, flavors, or any preservatives, offering another alternative to Whole Foods.
Stew Leonard's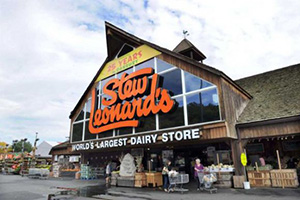 Stew Leonard's is a chain of supermarkets located in New York, Connecticut, and New Jersey.
Founded in 1969 in Norwalk, Connecticut, Stew Leonard's made the list of "100 best companies to work for" by Fortune magazine.
Stew Leonard's has one of the best customer service policies in the United States and they stick to their slogan.
1. The customer is always right.
2. If the customer is ever wrong, re-read rule number one.
The Fresh Market
The Fresh Market is a privately owned American grocery store that was founded in Greensboro, North Carolina in 1982.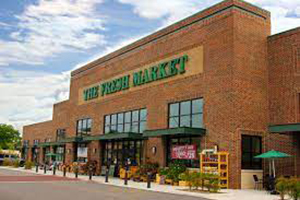 Now it has stores located in Alabama, Arkansas, Connecticut, Delaware, Florida, Georgia, Illinois, Indiana, Kentucky, Louisiana, Maryland, Massachusetts, Mississippi, New Jersey, New York, North Carolina, Ohio, Oklahoma, Pennsylvania, South Carolina, Tennessee, and Virginia.
Ollie's Bargain Outlet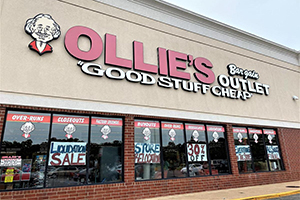 Ollie's Bargain Outlet was founded in Mechanicsburg, Pennsylvania in 1982. While the company was privately owned, it went public in 2015. Ollie's Bargain Outlet has retail locations in 28 states. Since it is a discount retail store, Ollie's Bargain Outlet is one of the best places to find survival food for a bargain.
Hannaford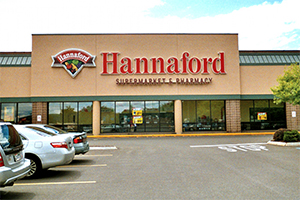 It was founded in Portland, Maine in 1883 and now has 183 different locations throughout Maine, New Hampshire, Vermont, Massachusetts, and New York.
Hannaford rates the nutritional quality of food in their store for customers and focuses on sustainability.
Natural Grocers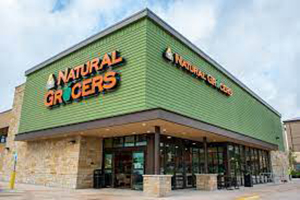 Natural Grocers has a total of 162 grocery stores in 20 states with 50 locations across Colorado.
It focuses on organic food and products. Survival food with a focus on health can be found at Natural Grocers.
Aldi
Aldi is a private company that was founded in Germany in 1946.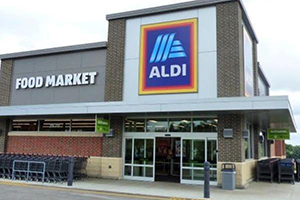 Currently, there are over 10,000 stores throughout 20 countries worldwide. While not an American-owned company, finding survival food for a bargain is what Aldi is all about. With a focus on discount groceries, Aldi makes it easy to stock up on canned food items and dried food that can be stored for years.
Lidl
Lidl is another German-based discount grocery store that has been soaring in popularity lately.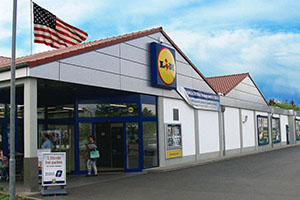 An Aldi clone, Lidl focuses on money-saving strategies that they can pass on to the consumer so products are priced as low as possible. In locations where a Lidl store is established, competing grocery stores are forced to lower their prices to remain competitive, something known as the "Lidl Effect".
Online Made In America Stores
Some websites offer made in the United States products exclusively. However, most of the websites offer very little inventory and are just getting off the ground.
One website that fits this description is Made In America Store, where cured meats and other survival food can be purchased, however, prices are pretty steep.
Better Than Walmart: Stores To Get Survival Food For A Bargain
Anyone looking to purchase survival foods for a bargain have alternatives to big box stores. Consumers who want to support United States-based companies and companies owned by the employees who work there should support the initial companies on this list.
While not everyone is ready to say goodbye to Walmart permanently, breaking away from them little by little is something that all Americans should consider.
You may also like: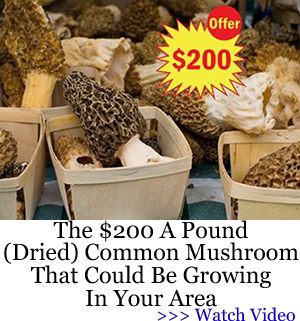 Bean and Rice Survival Soup – Easy and Adaptable Recipe
When Grocery Stores Go Empty – A Back Door Shopping Strategy (Video)
5 Ammo Stockpiling Mistakes You Are Probably Making Right Now
Homemade Hot Pepper Cream for Arthritis & Joint Pain