As a veteran, specifically an Army veteran, I find that my view of survival is different from people who have never served in the armed forces. While my personal journey as a survivalist began before my time in the service; that just meant that my time in the Army became part of my survival education. As such, the two play off each other, with my military training altering my view on survival and my survival mindset affecting how I viewed military service.
In the military there are three categories of people: friendlies, foes and non-combatants. But non-combatants can't be assumed to be friendly or safe. They may very well be agents provocaturs for the other side, helping the enemy, while remaining under the cover of not being seen as a threat. This was a serious problem during both Gulf Wars, so anyone who is not a friendly has to be looked at as a potential threat.
When it comes to survival, we're dealing with two enemies at once: whatever nature has thrown at us and all the unprepared people out there. Not all of those people are going to turn into enemies, but the possibility exists that any of them can. That's something that has to constantly be in the back of your mind.
A preemptive attack is not an option, as part of the military ethos is to protect the innocent and attacking might move them from the neutral column into the enemy column. At the same time, it is foolish to not recognize the danger that those people can become when they are desperate.
Location is Key
Being from the Army, I'm all but compelled to look at any survival situation as one in which I have to be able to defend myself. While I hope to avoid confrontation, I don't really believe that is possible. Therefore, I see picking the right location as key to survival. I'm not talking about a survival retreat that I would bug out to; I'm talking about my primary residence, where I expect to be when the SHTF.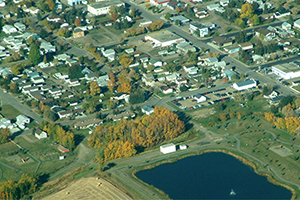 As far as I'm concerned, being in the city is a big mistake. There are just too many people for comfort.
Each of those people are a potential threat and developing a defensive plan that allows me to protect my family from all of them would require a company of infantry.
Following my military training, I'd set up my home camp in a small town, where there are many fewer threats, unless I can set up my home camp out in the boondocks, where nobody could find me.
Related: Home Security Tips From A Military Expert
If you have to live in the city, then go for a combination of low population density, while being on the high ground. The high ground is always an advantage, defensively speaking and a lower population density means a smaller attack force, should your compound come under attack.
Mobility provides certain advantages in a combat situation; but let's be honest – who wants to live in the road?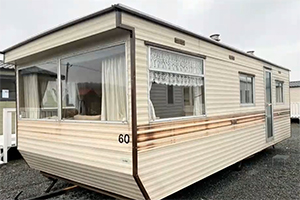 I've been there and done that; and while I have to say it was an amazing experience, my wife and I don't want to become nomads. That leaves us with turning our home into a defensible location and preparing to hunker down there. Generally speaking, defenders have a three-to-one advantage over attackers.
All Resources Inside the Perimeter
As part of my defensive strategy, I go back in history to the Middle Ages. The castles of that time period were amazing defensive weapons, designed and built to withstand long sieges. Historically, the longest of those sieges was the Siege of Candia, in modern day Crete, which lasted for 21 years. How could that be? They had a good defensive network and everything they needed was inside their perimeter.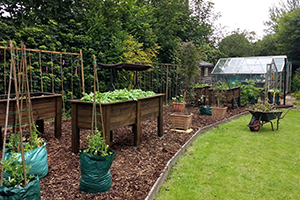 As preppers, we talk about self-sufficiency all the time; but few of us have attained it yet.
However, if we want to be able to survive in a post-disaster world, we must prepare like we are preparing for a long siege. Everything we need must be within our perimeter.
More than anything, that includes the means to grow food and the ability to harvest water from nature. Having to go outside the perimeter for anything is risky, both to those going out and those staying behind.
Beef Up Your Team
There is strength in numbers, as long as they are the right numbers. I certainly don't want any untrained members on my team and you shouldn't want them either. Everyone should have basic survival skills and basic infantry skills, with outstanding marksmanship.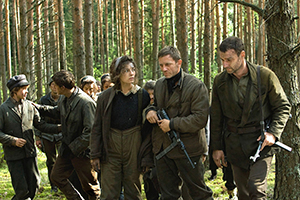 I like the Special Forces model of training, where everyone is cross-trained to do everyone else on the team's job. While they have a medic, an armorer and a communications guy, everyone knows how to do those tasks. Not only that, but those specialists know how to do everyone else's job.
There's no place on a team for a communicator who doesn't do anything but sit and listen to the radio. If he needs to listen to it, he should do that while doing other necessary tasks to help the team's survival.
Related: Are you a Community Member or a Lone Wolf Survivalist?
The other thing about the Special Forces team is that they have backups for everything. There's a senior medic and a junior one; a senior armorer and a junior ones; even a senior communicator and a junior one. Even the leadership consists of a senior and junior.
Each team has a pre-planned breakdown, with each specialty represented in each sub-team, in case they need to temporarily break down into two smaller teams. That's ideal if a hunting party needs to go out, while keeping the home fires burning. Everyone is a fighter, able to handle their weapons well and help defend the team.
Training
Most of the Army's time is taken up in training. Soldiers train for the inevitable war, hoping it will never come. But as we've seen over the course of the last few decades, wars do come, validating the need to keep on training.
The Roman historian, Josephus, wrote "Their drills are bloodless battles, their battles are bloody drills" speaking about the Roman Army.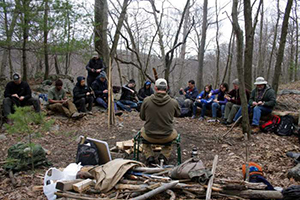 The idea is to train so hard, that the only difference between training and the real thing is whether there is blood or not.
By comparison, the training that most preppers put themselves and their families through is more like a classroom familiarity course than real training.
I'm not into making my family go through unnecessary hardship, but at the same time I want them to be prepared. Therefore I take every opportunity I have to make them do things as if they didn't have all the modern resources of home.
That doesn't mean I won't allow them to use the washing machine or force them to wash the dishes with soap made from the wood ashes, but if we have to start a fire we do it as if we were doing a survival campfire. We look to use our survival skills whenever possible.
Related: What's the Most Important Thing a Senior Brings to a Survival Group?
In addition to that, I plan weekend backpacking outings which are basically a bug out without the urgency. We only take the gear we would use on a bug out and eat the same type of food.
By using our actual bug out bags, we make sure we're familiar with the equipment and that it all works as it should. Then, when we get home, we restock it with anything we used on the trip.
An Exit Strategy
Regardless of how good a home is as a survival retreat and fortress, there are some things that can't be survived. I sure wouldn't want to stay in my home if a nuclear power plant melted down 20 miles away. I wouldn't even wait for the evacuation order. I'd be trying to beat everyone out of town, at least until I heard the "all clear" from competent authority.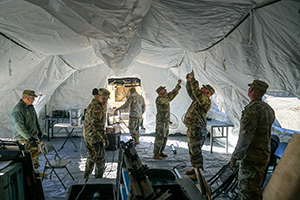 As a commander, part of my work, every time we went on field maneuvers was to develop my exit strategy, along with a rally point, route and secondary location. This was usually the first thing I'd do, as soon as we settled into a location. When I could, I'd start that work while scouting the location we were going to, so as to be able to have the exit strategy in place as quickly as possible. Should my unit come under attack and have to withdraw, I had to be ready.
This is really no different than a bug out plan, although more formalized than most of the bug out plans I've seen. The two key ingredients in it were always the rally point and the destination. The route wasn't as important, as it was assumed that the unit could end up breaking up as we withdrew. If that happened, we would regroup at the rally point and move from there to the secondary location.
Resupply
In the military we carried everything with us, when on the move. Specialized logistical units existed, which would take care of resupply. That's something that we don't have available to us as preppers. Our only option is to set up supply caches, making sure that they are in locations where we can both get to them and where others won't.
By and large, the preppers I've seen don't prepare enough supply caches or large enough ones. A single five-gallon pail might be a good enough supply cache to get you down the road to the next one; but that's about it. What I'm talking about is enough food and other critical supplies to last for months.
If any of us are going to have to bug out and abandon our homes, along with our gardens and other means of growing food, we're going to need a whole lot more supplies than if we had stayed home.
You may also like: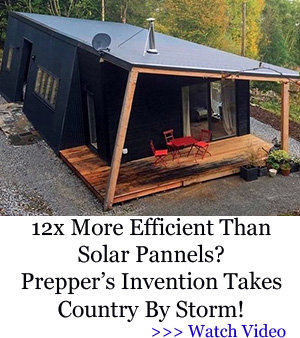 Best Dogs To Have Around For SHTF
Do You Know Why You Should Never Put A Tall Fence Around Your House? (Video)
The Disaster Myth Narrative: No One Panics, No One Loots, No One Goes Hungry
How To Make A Mini Root Cellar In Your Backyard In Less Than Two Hours