With its clear message on the dangers of government over-reach, Ayn Rand's epic novel Atlas Shrugged has been an inspiration to generations of libertarians. If you want to understand just why a society where politicians make all the decisions is headed for disaster, this is the book for you. But does it hold a useful message for preppers, too?
If you've read a plot outline, or seen the movies, it might be hard to see a connection between Atlas Shrugged and prepping. After all, Rand's heroes are mostly rich industrialists. Dagny Taggart is the operations manager of the transcontinental rail network her family owns. Hank Reardon's steel business is one of the richest and most productive in the world. Ellis Wyatt is an oil baron. Even playboy Francisco d'Anconia has inherited a vast fortune built on the family copper mines.
Of course, many of the villains in Atlas Shrugged are rich industrialists too. What separates the good guys and bad guys in the book is that the good guys are willing to step in and get their hands dirty. When the Taggart terminal is paralyzed by a power failure, Dagny takes control of the situation and gets the trains running again. When a blast furnace breaks open, Reardon – helped by d'Anconia – puts his own life on the line helping to stop the flow of molten steel.
So, the heroes of Atlas Shrugged can and will act decisively to deal with a problem, which is definitely the right mindset for a prepper, but that's not the lesson the book has for us.
The heroes also came up in life the hard way. Reardon started out as a steelworker, before buying his first mill. Dagny is a senior officer in her family's business and Francisco owns his, but both started in menial jobs and worked their way up. By contrast, Dagny's useless brother was parachuted straight into senior management. The heroes all had the real-world experience they needed to make the right decisions, and that's a point we should all remember – but this isn't the book's lesson either.
If You Want It Done Right, Do It Yourself
The real lesson of Atlas Shrugged is simple – if you want to make sure that whatever's done is in your best interests, you better do it yourself. You can't rely on anyone else to do what's best for you. Even if they're doing what they think is best for you, they might be wrong. Other times they'll be doing what they think is best for them – and there's no guarantee they're right about that, either. They might even be trying to do "the greatest good for the greatest number". This is what the government in Atlas Shrugged is trying to do most of the time.
There are things only governments are good at doing. We need the government to run the military, because that's not something we can do for ourselves. We need a court system that's answerable to the people, so the law doesn't depend on the interests of whoever owns it. We even need some infrastructure that governments are better at providing. A business, or a homeowners' association, can finance a perfectly good road on its own property, but if you want a freeway that spans a continent the government can probably do that more effectively.
In most cases, though, the government isn't very good at doing stuff. It's too big. Its various parts aren't good at talking to each other, so never mind the left hand not knowing what the right hand is doing – the government is like a huge beached squid that has almost no control over its waving mass of tentacles.
And the government is always trying for an average solution that will work for millions of people who all have very different needs. Government programs are the ultimate in one-size-fits-none design. The government doesn't really know what you want, because it isn't you and it doesn't really listen to what you tell it. This comes up all the time in Atlas Shrugged. The government tries to keep the railroads running – but it doesn't know how to, and won't listen to the people who run the railroads. It tries to maintain steel production – but it doesn't know how to, and won't listen to the people who run steel mills.
Related: The First Counties To Be Relieved By The Government After SHTF
Do you think the government knows what's best for you? Of course not – that's why you're a prepper. If you believed that you'd think there was no point being prepared because you'd trust the government to look after you in an emergency.
Also, remember that the government – and I mean all levels, down to your town selectmen – isn't thinking about what's best for you. It's trying to do what's best for the average person, and the average person isn't prepared. It's very unlikely FEMA will bother with trying to confiscate your food stores – much easier for them to order a C-130 full of MREs from some government stockpile – but local authorities might. Sharing out your food could make things a little better for your neighbors, but it certainly won't make them better for you.
Critics of the novel say it promotes selfishness. It's true that its heroes are self-interested. They do what's in their own interests. The thing is, that ends up being in everyone else's interests, too. In one early scene, Dagny Taggart confronts her brother over a shipment of the new rail he ordered from Orren Boyle. James Taggart says it's "unfair" that they always order rail from Hank Reardon and Boyle should get a fair chance. Dagny says she doesn't care what's fair; Reardon can deliver the rail on time, and Boyle can't.
And, of course, Dagny is right. If Boyle doesn't deliver, the railroad has to cut services. Service cuts mean oil doesn't get distributed to the cities, factories shut down because they run out of parts, food rots in the fields because farmers can't ship it to market. Giving the incompetent Boyle a "fair chance" hurts many other people, but always buying from Reardon keeps things running smoothly.
The core lesson of Atlas Shrugged is that we should do what we're good at, and trade the products of our work fairly – because we deserve a fair reward for our work. It applies to preppers too. If you give away food to every refugee family that comes along, soon enough they'll be hungry again – and so will you. If you feed them as payment for their labor in your fields you'll grow more food and nobody has to go hungry. That's not selfishness; it's rational self-interest, it's fair and it benefits everyone.
You may also like: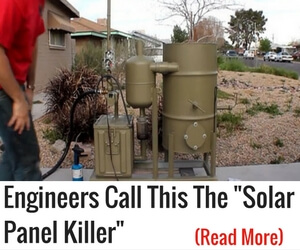 Was Your Grandfather a Prepper?
The U.S. Army's Forgotten Food Miracle (Video)
Investing For Preppers – 12 Things That Won't Lose Value In A Crisis
What Is The Closest Amish Market To Your Home