Are you interested in learning how to start a survival garden from scratch? You aren't the only one.
The COVID-19 pandemic got a lot of us thinking about where our food comes from – and growing a garden is one of the best things you can do to improve your self-sufficiency.
Unlike raising livestock, growing a garden is something you can do practically anywhere. It's possible to grow a self-sustaining garden even if you live in a small urban apartment!
Here are some tips to help you learn how to grow your own survival garden, even if you're lacking that ubiquitous green thumb – or are on a limited budget.
How to Start a Survival Garden
Ready to start growing? Here are some tips to help you grow your own survival garden that will sustain you 365 days out of the year.
Related: How To Plant Your Orchard To Have Fruits All Year Round
1. Be Patient and Start Small
The first thing to remember when you're starting a survival garden is to remember that Rome wasn't built in a day.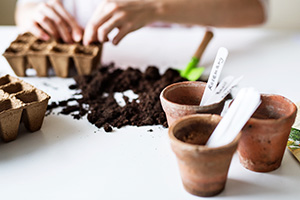 Don't take on a massive garden in your first year, especially if you're brand new to gardening. Instead, create a plan and start small.
Rather than sowing seeds for every single type of vegetable you can think of, just select the ones that you know you can easily grow.
And the ones that will offer the biggest "bang for your buck." Think – storage crops and those that offer a massive yield for the amount of space that they take up (leafy greens come to mind).
Before you start planting, take the time to map out your survival garden. Sketch out a rough plan of where you will position the garden and what you will plant – and when.
2. Choose the Best Location
For the most part, a full sun location is best for the vast majority of crops. While there are a few, such as broccoli and spinach, that can grow well in shady conditions, most plants prefer at least six hours of sunlight per day.
It's not just about light exposure when you're selecting a planting location, though.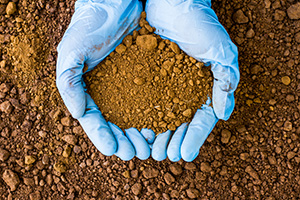 You also need to think of things like soil type and quality and slope. When given the choice, you probably won't want to plant your survival garden on the side of a hill!
Instead, choose a flat, fertile spot in which to plant your garden.
How do you know if your soil is fertile? By conducting a soil test, of course! This should take place as part of the planning process for your garden.
Related: How to Adjust the pH in Soil and Water for Abundant Harvests
One other factor to consider when choosing a location is to make sure it is concealed from any prying eyes. In a survival situation, you don't want all of your food sources out in the open. Instead, make sure it is hidden and protected from animal and human interests alike.
3. Pay Attention to the Season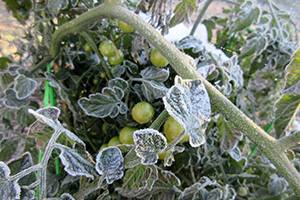 Consult the USDA growing zone list when choosing which plants you are going to grow.
Figure out your date of last and first frost, as this will give you an idea of when to plant. Remember, if a plant is not frost tolerant – like tomatoes or peppers – even a light frost will kill it.
4. Choose High-Calorie and Storage Crops
Salads are all fine and dandy, but when it comes to growing all of your own food for a survival situation, calories are key.
It's a good idea to plant crops that are high in calories as well as those that have a long storage life (especially without refrigeration).
Some examples of crops to grow include:
Potatoes
Sweet potatoes
Winter squash
Carrots
Turnips
Tomatoes
Soybeans
Chickpeas
Sunflower seeds
Peanuts
Rutabagas
5. Incorporate Perennials
Believe it or not, even gardeners who live in the coldest growing zones can grow edible perennial crops. Most of these are herbs but there are certain fruits and vegetables you can grow, too.
The beauty of growing perennials rather than exclusively annuals is that you won't have to worry about saving or sowing seeds – the crops will pop back up on their own.
Related: How to Plant a Perennial Food Garden – Fruits & Veggies That Will Keep Coming Back Year After Year
Some good options include:
Thyme
Oregano
Chives
Rosemary
Sage
Asparagus
Raspberries
Goji berries
Horseradish
Ramps
Watercress
Strawberries
Again, the extent to which a plant is perennial will depend on your growing zone, so have this information handy when you are deciding what to plant.
6. Save Seeds
The best way to create a self-sustaining garden is to make sure it's cyclical in nature.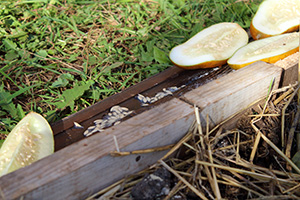 Don't rely on the store to buy seeds.
Instead, save seeds from this year's plants to replant next year.
This is easiest when you are growing single varieties of each plant to avoid undesired cross-pollination.
To do this, let the plants mature completely, then remove the seeds from the fruits and dry them. They should last for years.
7. Try Some Indoor or Container Growing
Don't assume that your gardening efforts are restricted to the frost-free months alone. You can also grow your own survival garden indoors.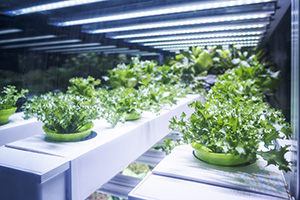 By doing this, you can grow anything at any time – not just when they're in season.
A few grow lights and the occasional splash of water are all you need to keep your indoor-grown plants happy!
Plus, there are all kinds of plants (like peppers) that thrive in containers, so don't shy away from this growing technique.
8. Manage Your Survival Garden
Once you've decided what to grow and have your plants in the ground, that doesn't mean that your work is done. In fact, you still have your work cut out for you – you've got to care for your garden until you're ready to harvest!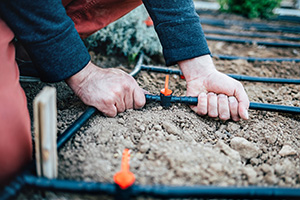 You'll have to add watering, weeding, and fertilizing to your list of weekly and daily chores.
Most plants require around an inch or two of water per week, which you'll need to provide via irrigation if it doesn't occur during natural rainfall.
Adding a layer of mulch around your plants (at a depth of around two to three inches) can help suppress weeds and moderate soil moisture.
9. Don't Forget Medicinal Plants
When it comes to growing a survival garden, it's not just edible crops that you should consider growing. You may also want to incorporate some medicinal plants. Some good options include:
Basil
Bay leaves
Coriander
Lavender
Mint
Chamomile
Oregano
Thyme
Aloe vera
10. Preserve, Preserve, Preserve
Your survival garden doesn't stop being useful once the first frost hits and your plants are winter killed.
By learning how to preserve your own food, you can make it last all year long.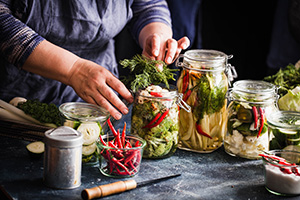 Learn how to can, dehydrate, and ferment. Contrary to popular belief, you don't need a lot of fancy equipment to do any of these tasks.
You can use an old stockpot as a water bath canner and dehydrate in the sun or with your oven.
What Should Every Survivalist Grow in the Backyard?
You can grow just about any kind of food that you enjoy and that you know will grow well in your unique growing conditions.
However, the high-calorie and storage crops listed above are some of your best options (think things like potatoes, sweet potatoes, and onions).
Some other good options include corn, beans, kale, lentils, and cabbage, all of which store remarkably well on their own or with a few extra steps thrown in (like canning).
Once you learn how to start a survival garden from scratch and get the hang of caring for your garden, there's no limit to what you will be able to produce for yourself – and for your family.
You may also like: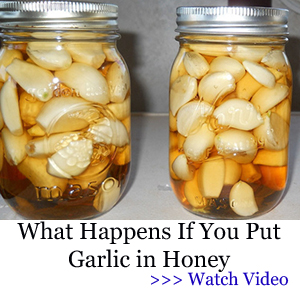 DIY Punji Stick Traps To Defend Your Home
Stop Spending Money At The Pharmacy By Growing These 10 Plants (Video)
How To Heat Your Room With Vegetable Oil
3 Quick Shelters (The Last One is Invisible!)