The Punji stick trap was made infamous by the Vietnam war, not only because of the harm it inflicts on its victims but the simplicity of its construction. A camouflaged pit with spikes lining the bottom, these traps do not take very long to construct but are devastating to anyone who falls into them.
If the time comes that you need to fortify your property against intruders, the Punji stick trap could be a great option.
The Legal Stuff
Most jurisdictions have strict laws regarding booby-trapping your home and property. You must read and understand these laws, bylaws, rules, and regulations before you go around digging pits lined with spikes.
Not only could you find yourself financially liable for harm caused to an intruder but also you could find yourself charged criminally.
Disclaimer: This information is provided to aid you in a post-SHTF situation to defend yourself, and your property in the absence of government and law enforcement.
DO NOT CONSTRUCT OR PLACE ANY TRAPS even on your private property.
The author does not condone the use of these devices and assumes no responsibility or liability for anyone who disregards this disclaimer and the rule of law in the unlawful deployment of any trap or device described within this article.
What Is A Punji Stick Trap?
A Punji stick trap is a pit lined with sharpened sticks, then covered up and camouflaged. During the Vietnam war, the spikes were sharpened bamboo, but here in North America, we will use other materials in place of bamboo.
These traps could be large enough for a person to fall into or small enough to have a foot or leg fall into them. Often the Viet Cong would smear feces on the spikes to cause infections in any wounds that the traps cause.
The goal of Punji stick traps is twofold. The first is to cause enough harm to a person to render them incapable of continuing. If a group of criminals tries to attack your property, falling into a Punji stick trap will mean that the victim will have to be removed from the trap and carried away by their fellow attackers.
The second is psychological; the fear of the wounds inflicted by these traps will cause people to become increasingly paranoid. If your property is known to have Punji stick traps, criminals will probably bypass it.
Punji Stick Traps For Home Defence
If you decide that you need to secure your property with some Punji Stick traps after understanding all the legalities regarding them, your first consideration is how big you want these traps. A human-sized pit may seem like a good option, and in some cases, it may be, but it will be time-consuming and difficult to dig, construct, and camouflage.
Instead, consider traps that are only large enough to have a foot or leg fall in and become impaled on the spikes. These traps will be quicker and easier to construct and allow you to place a larger volume of traps around your property. You can modify this style as needed, increasing length or width to accommodate different areas.
Size And Placement
Punji stick traps work by impaling anything that falls inside of them.
First, the hole needs to be wide enough to accommodate a human leg to drop in. Digging a square pit that is about two feet by two feet is large enough to allow a foot and leg to fall into but small enough to be easily camouflaged.
Next, the trap needs to be deep enough to let anyone falling into it gain enough velocity to guarantee that the spikes at the bottom will do the desired level of damage. Between two to three feet is a good depth.
Related: Spider Hole Tactics to Defend Against Looters
Placement of the traps is the most critical component since a poorly placed trap will be bypassed. Placement is also a limiting factor; setting a trap in your front lawn presents a problem. Cutting out a section of grass only to replace it over an open pit will result in that patch of grass drying out and turning brown. This will highlight every trap on your lawn.
Some of the best places to set a Punji stick trap are along fences where an intruder may jump the fence. Placing a trap here is advantageous because the intruder to your property will have an additional 6 feet or so of distance to fall and accelerate towards the spikes in the bottom of the trap.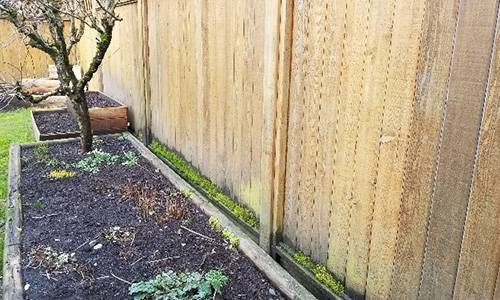 Garden beds are also an excellent option to consider partly because digging holes in them will not elicit any suspicion and will be the easiest to camouflage.
If you have a large property, you should consider the most likely avenues of ingress and attack and place the traps along them.
Construction Of The Punji Stick Trap
To build these traps, you are going to need a few tools:
Shovel
Knife
Saw
Small axe
You will also need to gather some materials for the spikes and the camouflage. You can fabricate the spikes from green branches found in nature, metal round bar, large nails, or anything else you can imagine.
Small, lightweight branches, leaves, dirt and other debris will all act as camouflage for the completed pit.
Constructing the Punji stick trap is a very straightforward process.
Firstly, locate a site for your trap.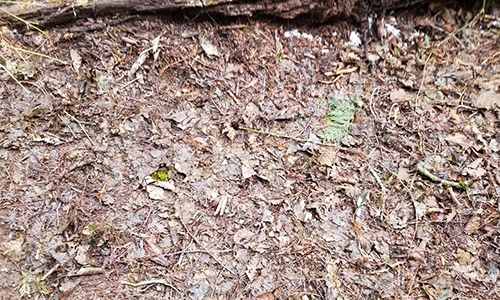 2. After that, dig an appropriately sized pit. While digging, dispose of the excavated dirt by carting away in a bucket or wheelbarrow.
Leaving spoil around the trap will be a clue to intruders that a trap exists.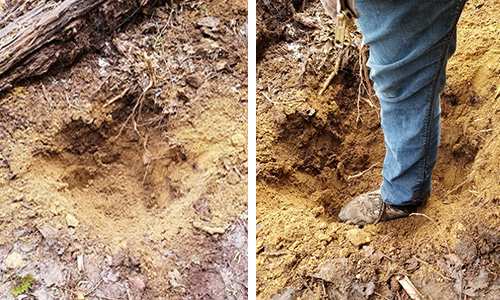 3. Then, cut several branches at least one inch in diameter and about a foot or so long.
4. Use a small axe to sharpen one end roughly.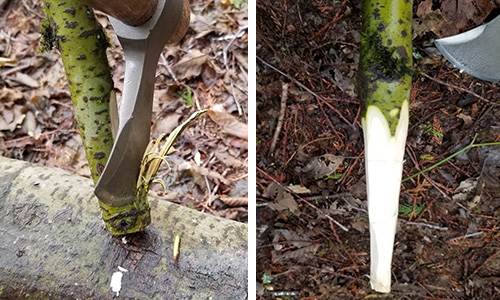 5. Use a knife to finish turning the end into a sharp point.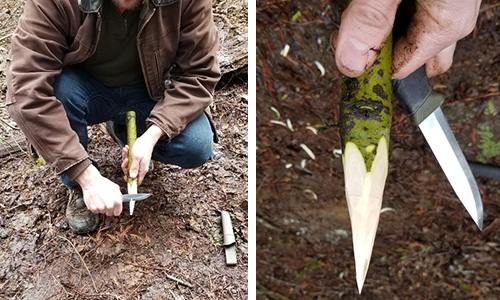 6. Place the spikes into the ground at the bottom of the pit. Bury them into the ground deep enough that they will not fall over.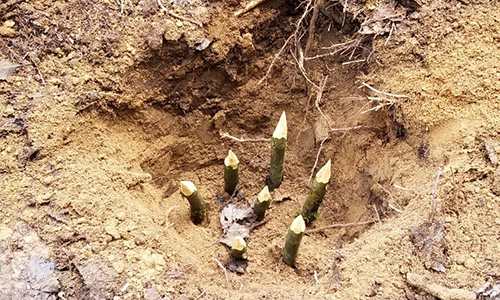 7. Once you are satisfied with the spikes' layout, cover the top with small branches and leaves before covering it in dirt and blending the trap into the environment.
Variants
If you have access to a supply of steel and a welder, you can fabricate a series of spikes by either grinding steel round bar to a point or long bolts to a point. Tack weld these to a piece of steel sheet that will fit in the bottom of your pit.
You can use nails hammered through a board in the bottom of the trap as well.
Mount razor blades to stakes that you can drive into the pit's sides, which will cut a limb that falls through. You can also use shards of glass partially buried in the sides of the hole to inflict more damage.
The Punji Stick trap has a long and bloody history with effectiveness matched by its simplicity. With this comes a deep level of responsibility that anyone placing traps like these on their property needs to take seriously.
These traps will cause significant harm to anything falling into them. Only when necessary for your home and family's safety and security should any such traps be deployed.
Disclaimer: All the techniques are for INFORMATION PURPOSES ONLY and are never to be attempted by anyone for any reason. All devices shown within this article were fully dismantled and the area returned to its natural state immediately following their construction.
These devices are designed to inflict grave and serious harm and the deployment of these devices in any manner constitutes a criminal offense in most jurisdictions.
You may also like: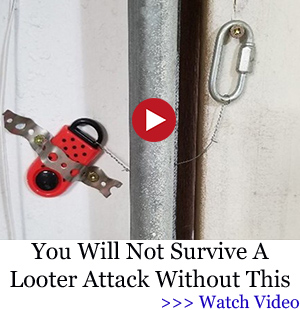 Homemade Traps for Garden Pests
Why You Should Never Put A Tall Fence Around Your House? (Video)
Cheap But Useful Preps I Bought At The Yard Sale
How to Use Avocado Seeds to Lower Blood Pressure and Cholesterol
What To Prepare For Depending On The State You Live In