During the Great Depression in the 1930s, two producers by the names of Gene Carroll and Glenn Rowell introduced a radio show on WTAM in Cleveland, Ohio. The pair's characters, "Jake & Lena" blew up in popularity. The pair entertained the locals through their radio show for five years during this economic worldwide depression.
The country was suffering from these dark times, and most people did not have any access to the simplest necessities for hygiene, cooking, and more so for baking.
In one episode of Gene and Glenn's show, they invited listeners to write in their modified cookie recipes. From the recipe contributions, we get the Jake and Lena Cookies, which were later nicknamed the Poor Man's Cookies because of the simple and cheap ingredients it uses.
Related: 15 Weird Foods That Were Common During The Great Depression
Poor Man's Cookies are cheap, quick, and easy to make. These cookies also last quite long. Our grandparents and ancestors made these during very dark and hard times. Poor Man's Cookies are a great addition to your prepper baking repertoire.
Making The Cookies
These cookies are made without the use of eggs, milk, and other regular ingredients used to bake cookies. But this lack of other regular ingredients doesn't diminish the delicious flavors of the Poor Man's Cookies.
This version of the recipe for Poor Man's Cookies takes less than half an hour to prepare and make, and can produce a big batch of chewy and delicious cookies.
What You'll Need: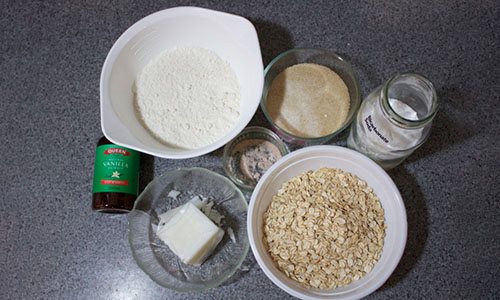 ½ cup of shortening
1 cup of flour (all-purpose)
½ cup of sugar
1 cup of brown sugar (Adjust this if you want less sweetness)
¼ teaspoon of salt
1 teaspoon of baking soda
1 teaspoon of vanilla extract
2 cups of rolled oats (Or less if desired)
¼ cup of warm water
Preparation:
1. Melt the shortening over medium heat. Stir it continuously with a spoon until it melts. Immediately after, pour the shortening into a separate bowl or container so it doesn't heat up too much.
2. Preheat your oven to 350 degrees Fahrenheit.
3. Combine the oats, flour, salt, and both sugars in a bowl for mixing.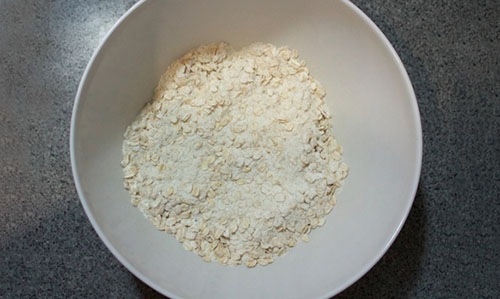 4. Mix the warm water with the baking soda. Then pour them into the mixing bowl with the shortening and vanilla extract. Stir the mixture thoroughly well.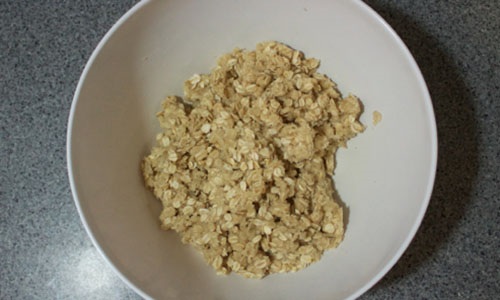 5. Roll and form the dough into small balls and place them on a tray lined with parchment paper. You can also opt to use a teaspoon to drop the dough in small shapes onto the baking tray.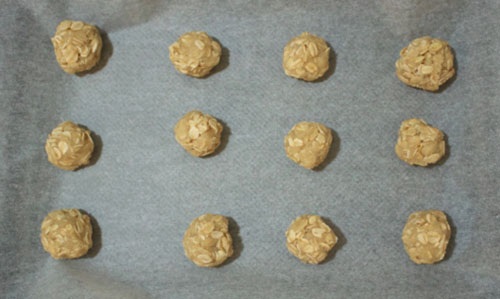 6. Place the tray into the oven and bake at 350 degrees Fahrenheit for up to 10 minutes or less. If you want browner cookies with a little more caramel taste, then you can cook them for a little over 10 minutes until it turns golden brown.
7. Remove the cookies from the oven and let them sit for about 2 minutes before you move them onto a cooling wire rack.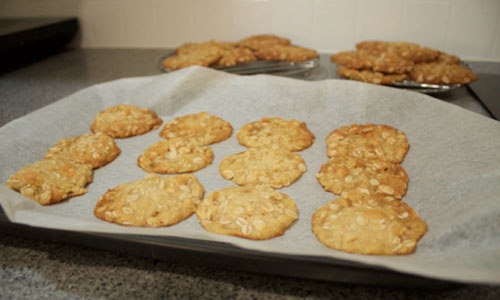 8. Wait around 20 minutes until the cookies are ready for eating, then enjoy!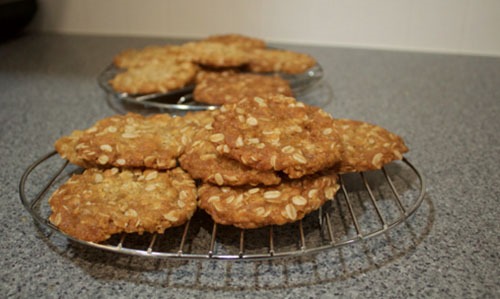 Add Your Own Flavors
Poor Man's Cookies became popular during the Great Depression because they were very easy to make and were a cheap food option.
Now, this simple cookie recipe can be tweaked and personalized with other simple ingredients you like.
You may add ingredients such as raisins, dates, almonds, chocolate chips, coconut extract, and even mashed bananas! Just keep in mind that the more ingredients (especially wet ones) you add, the longer your baking time will be.
Alternate Version of the Cookies
You may also make a cookie bar-like version of the Poor Man's Cookies with a chewy, brownie-like texture. All you need to do is follow the same steps but use a small pan (square cake pan) to bake your bars to a desired thickness or height.
Spread the cookie dough into the baking pan. (You may also lay parchment paper on the pan first before spreading the dough to make it easy to lift your cookie block afterward.) Then bake the cookies for around 15-30 minutes, depending on what texture you like.
(You may bake it longer if you want dark brown cookie bars. Or you can bake it for a shorter amount of time if you want it light.) Cut the cookie block into smaller squares after it cools.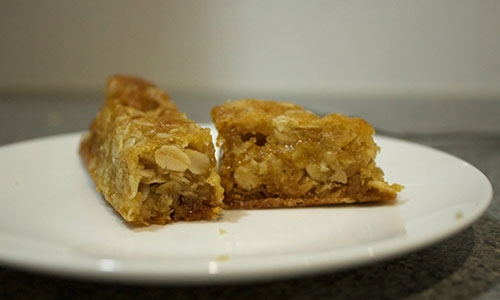 How To Store Your Cookies Properly
Most homemade cookies can last about three days at room temperature before they lose their consistency and start tasting different. Cookies will begin to harden past this point. But Poor Man's Cookies may stay edible for a week or more before they turn stale or begin to taste bad.
And Poor Man's Cookies may last longer if stored correctly. So, if you want to maximize your cookies' shelf life and keep their taste, you may store them in a tightly covered container at room temperature.
Freezing the cookies for later consumption is another option. Make sure the cookies are put in a freezer-safe, airtight container or a resealable bag. Poor Man's Cookies may last as long as three months in the freezer. Simply thaw the frozen cookies if you wish to consume them. They'll be ready to eat once they reach room temperature. You may also heat them up instead at low heat until they reach the desired texture and temperature if you want to speed up the process.
You may also freeze or put the dough in the fridge to keep a pre-prepared batch. Raw cookie dough will last about a week in the fridge. The cookie dough may also be kept in the freezer. Keep the dough in a freezer bag or airtight container for up to three months. Thaw the dough first before you use it for baking.
Related: 11 Food Storage Lessons Learned from WWI
The Great Depression-era was one of the scariest and most troubling moments in the past century. Life was a struggle, and millions upon millions of people lost their jobs. But amid the difficulties at that time, some individuals decided to do something productive about their situation. They came up with the Poor Man's Cookies recipe, one of the clever things to come out of that era.
Today, we are still going through a difficult time where many of us really need to adjust and learn new ways of surviving. In many lockdown situations around the world, many families didn't have much to live with (or, in some cases, with nothing at all). They had to be resourceful with what they had and what they could get their hands on. Poor Man's Cookies is a flavorful tried and true recipe, making it a must in every prepper's arsenal.
You may also like: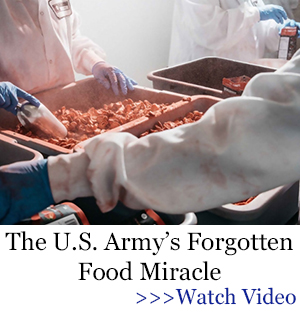 8 Cheap Protein Sources to Add to Your Stockpile Right Now

How Our Ancestors Survived The Great Depression (Video)
50 Tips From the Great Depression
How To Stockpile Lard, The Calorie Rich Survival Food Of The Great Depression
Who Needs the Most Food in a Crisis? The elderly? The Young? The Women?