In every pantry in the world, a spice cabinet is found. Inside, there will be the standard basil, oregano, crushed red pepper flakes, salt, pepper, among many others. Spices allow folks to flavor their food in the way they like. They add so much complexity and nuance to a dish that would otherwise fall flat.
What some don't know is that, in addition to flavoring food, compounds in spices can actually increase the longevity of one's food storage. Different spices help different foods last longer, so it is important to do some research before storing to find out which spices influence which foods to have a long shelf life.
Here are 10 spices that make stored food last as long as possible.
Related: 22 Ingenious Hacks to Make Food Last Longer
Honey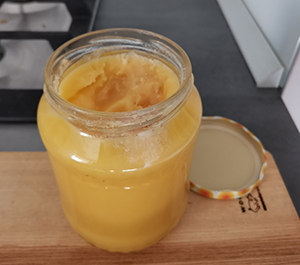 Once opened, honey will last forever. Containers of honey have been excavated from ancient tombs in Egypt, still perfectly edible today. Ancient Egyptians also used honey for embalming royalties due to its preservation qualities.
Today, honey can be used for preserving all kinds of foodstuffs. Preserving seeds in honey is a great way to make garden seeds last through the winter.
Animal products such as eggs or cuts of meat can also last if completely submerged in honey. The idea is that honey doesn't spoil, so anything submerged inside should last years.
The type of honey is important; natural honey without additives will be the best type for preservation. Food stored with manufactured honey will rot within days, in comparison to all-natural honey, which should preserve indefinitely.
Salt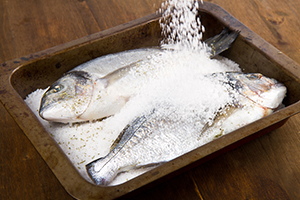 Salt food preservation has been around for centuries, long before humans utilized refrigeration. It is commonly used with preserving meats, fish, and vegetables.
In the past, salt preservation allowed people to eat during times of winter or drought, when food was scarce.
Salting works by drawing out moisture of the food being preserved. Moisture is like a breeding ground for bacteria, so salting prevents bacteria growth.
To salt a piece of meat or fish, cover it completely with a one-inch thick layer of sea salt or kosher salt. Table salt will not work for preserving. Be sure the salt has an even thickness around the meat to prevent any bacteria from getting in. Hang in a cool, dry place until ready to eat. Depending on the climate, meat and fish can be salted and hung to dry in a cool, dark place for up to one year!
Garlic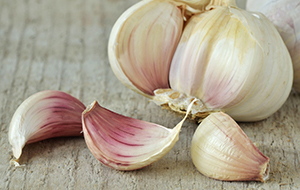 Garlic contains an active ingredient called allicin, which is known to have an antimicrobial effect. It is theorized that when crushing garlic, the allicin is released and will have more health benefits, even once cooked.
In a study done by researchers at the University of Eastern Africa, Baraton, garlic was found to produce lastability in preserving harvested pumpkin over other spices, due to its high amounts of allicin. The garlic allowed the pumpkin to be stored for five days, while other spices caused rot by the second day.
Black Pepper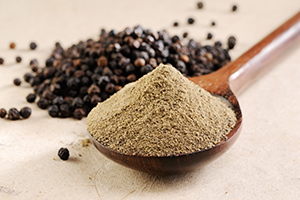 Existing food preservation calls for the use of chemicals and additives, which not everyone wants to ingest. Black pepper has antimicrobial, antifungal, and prebiotic properties, and is an amazing spice to add to preserved foods.
Black pepper will commonly be found in preserving jams, pickles, preserves, and candies. Add whole peppercorns to pickles, while adding ground black pepper to preserves and jams. Doing so will extend the shelf life of your food up to one month, once the preserving seal is broken.
While black pepper will aid in preservation, it will also add a multitude of health benefits to preserved foods.
Sugar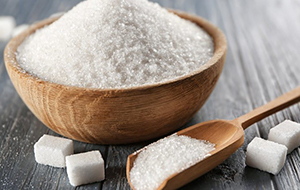 Preserving foods with sugar is as common as preserving with salt. The process of making jams, jellies and preserves are all aiding in preservation by way of sugar. Sugar draws out water from microbes, eventually killing them in the process.
Much like how all-natural honey preserves foods when submerged, sugar will preserve in the same way.
This is how sterilized jars of homemade jam stay preserved at room temperature for such a long time. Adding sugar or concentrating sugar from fruit is a no-fail way of preserving produce, such as fruits, onions, and meats such as bacon, and turning them into something that is delicious and will last many years inside a sealed jar.
Ginger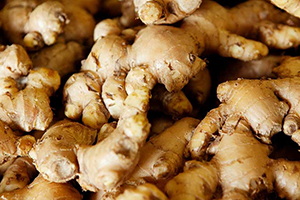 Ginger is an ingredient that helps upset stomachs, prevents the flu, and stimulates saliva production.
It is also a great food preservative. Ginger has antimicrobial and anticarcinogenic properties. Crushed ginger with juice and pulp is a delicious additive that will help preserved foods last longer.
Modern technology has allowed for the extraction of these active ingredients to aid as a food preservative commercially. For the people at home who would like to use ginger as a food preservative, add it to jams, preserves, or pickles to add a few additional months of preservation time.
Sage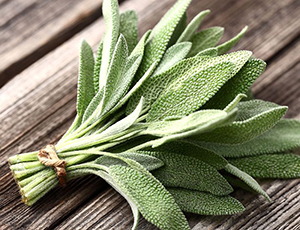 The essential oils in sage are common food preservatives found in packaged goods, such as liver pate. The oils, however, are heavily diluted, as concentrated sage essential oil is not considered safe to consume.
Before refrigeration, sage was used as a preservative particularly for meat. While meat was in the drying process, sage would be added to mask any funky flavors from the drying process. This is due to the antimicrobial and antibacterial properties of sage.                          When used in this way, sage will help preserve meat for up to 1 year.
Rosemary
Rosemary extract is one of the most common food preservatives used in the UK. Rosemary is known as the alternative preservative to chemicals, as it has loads of antioxidant-rich polyphenols.
Rosemary contains carnosic acid and rosmarinic acid, which aid in delaying oxidation of fats and halt any microorganisms from spreading.
Rosemary extract works well in homemade dried sausages, and can also be used in canned and preserved salad dressings. Doing so will extend the shelf life of canned goods for up to 6 months.
Mustard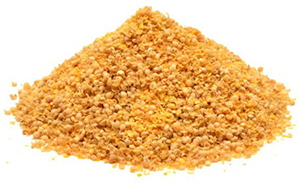 Spicy ingredients like mustard love to fight off harmful bacteria when added to dishes.
The University of Alberta conducted a study in 2012 testing mustard seed waste as a food preservative. In the past, mustard seed waste was seen as a "low value" waste item, and was disposed of immediately.
Researchers hypothesized that utilizing this waste as a food preservative would have positive effects. The antibacterial effects on food preservation were positive, and it was found that mustard seed does, in fact, aid in food preservation. Using mustard seed will add about 1-2 weeks to it's shelf life.
Cumin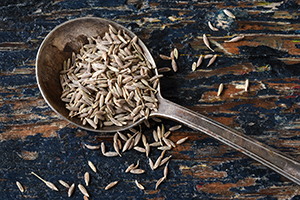 A member of the parsley family, cumin is a small seed commonly referred to as the "Spice of the Ancients".
Like salt, cumin has been used as a food preservative for centuries. It possesses anti-inflammatory components and antioxidants, helping contribute to stable food preservation.
Ancient Egyptians used cumin in the mummification process, much like honey.
Cumin today will likely be mixed with salt or sugar to aid in the preserving process and can extend shelf life by 2 weeks to 2 years, depending on how it is used.
There are tons of benefits to using spices over chemical additives in food preservation. For the home cook who wants to ensure their food lasts as long as possible, using these 10 spices will ensure your food will last as long as humanly possible.
Spices have been used for centuries to preserve meats, fish, and vegetables through winter, unseasonable weather, and food shortages. Taking the chemicals out of food storage and bringing in natural alternatives is better for the Earth and for one's health.
You may also like: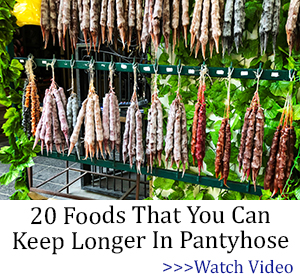 The Only 6 Seeds You Need to Stockpile for a Crisis
If You See This Plant in Your Backyard, Burn It Immediately! (Video)
How to Make 2400 Calorie Emergency Ration Bars Designed to Feed You for a Full Day
The 5 Most Common Edible Weeds In Your State