Probably the ultimate dream for many of us preppers is to have that cabin in the woods for our survival retreat.
Many of us would take that a step farther and just move into the cabin permanently, forgetting the city and living off-grid. I've wanted that for years, but I'd also want my patch of woods to be close enough to the city, that I could go into town for groceries, restaurants, movies, and trips to the hardware store, without it taking all day.
As our population grows, finding that ideal place to buy such a property is becoming harder and harder. It's not that there isn't any land out there, but rather, the land that's either exorbitantly priced or not so desirable. Still, there is land available, if you know where to look.
Related: Where Free Land Can Be Found in the USA
Of course, that land may not be all that convenient to get to. That's something else to take into consideration.
If you live in New York and buy land for a prepper getaway, otherwise known as a survival shelter, in Kentucky, will you be able to get there in a time of crisis? Probably not. But you could move to Kentucky and find a job there or find a way to telecommute from your new prepper property in Kentucky.
Before we look at some potential states to buy your dream property in, let's take a moment to look at some criteria that you need to consider:
Remote Location – Ideally, any prepper property would be in a remote location; somewhere where you don't have to worry about neighbors or roving gangs coming to get your supplies. If you can have it remote enough that I'm someplace where nobody is going to find it, so much the better.
Ease of Resupply – While we want our survival shelters to be far enough out in the boondocks to make them hard to find, we also need to consider the ease of getting into town for resupply, especially if we plan on living there, rather than just using it for a survival retreat. Besides, we'll need to get materials and supplies in there to build it.
Availability of Water – A prepping property probably isn't going to come with city water; nor are we likely to find a property with a stream or river on it. But it's essential to have water, either from rainwater or from a well.
Electrical Power? – While we all would love to go off-grid, generating enough electrical power to live like we're accustomed to that way is a real challenge. You either need lots of solar panels or to change your lifestyle considerably. The other option is to buy a property where electric power is available to use, while you build up your off-grid capability.
Natural Resources – Regardless of what you buy and how much you stockpile, you're eventually going to need to use the resources that nature provides you with, specifically hunting for food and wood for the fire.
Natural Disasters – As much as possible, you want to have your prepping property located somewhere where there is a low probability of natural disasters. California earthquake country or anything on the Gulf Coast that's subject to hurricanes probably won't make an ideal place for a survival shelter.
With that in mind, here are the top states I can find for building a prepping property in. Some actually have widespread communities of people who are all preppers or properties which are sold just for preppers.
Related: The Good, The Bad And The Ugly For Preppers Living In A HOA (Home Owners Association)
Colorado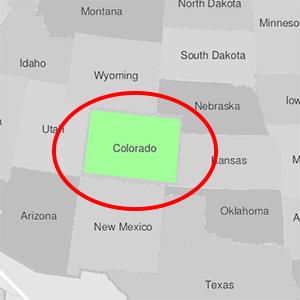 If you can afford it, the Colorado Rockies has to be the ideal place for a prepping paradise.
Maybe I'm a bit prejudiced because I grew up there and my first experiences in survival training were there, but I tend to think of the mountains of Colorado when I think of survival retreats.
But then, they have everything you might need, including good rainfall (or snowfall), lots of trees and lots of game.
Idaho & Montana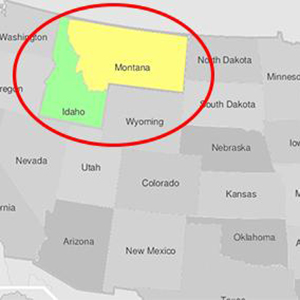 Idaho and the Western part of Montana are rapidly becoming a prepper paradise, with lots of people buying property there.
The population is lower than that in Colorado, there's good rainfall and plenty of game; maybe more than in Colorado.
The one drawback to this area is the high latitude, which means you'll have a short growing season and a long winter to deal with.
Tennessee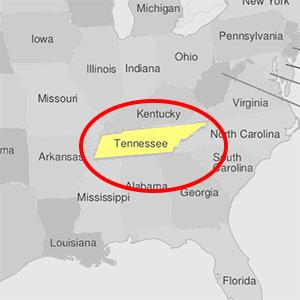 Tennessee is probably the state with the most land being sold specifically for prepping homesteads.
The rolling hills and mountains of the state make for a beautiful setting; one with lots of trees and plentiful game.
There's lots of rain too. It's also in the east, which is an advantage for a lot of people.
Yet, even though it's in the east, there are parts of the state which have low population densities, especially in the western part of the state. While not ideal, if I had to pick a state east of the Mississippi, this is the first one I'd think of.
West Virginia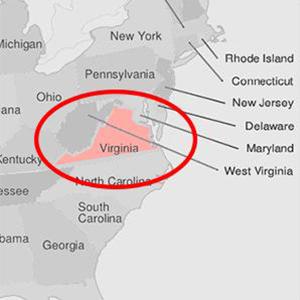 Another good state, east of the Mississippi, is West Virginia.
The first thing that brought this state to my attention as a survival destination was that it was the last state to have a coronavirus case show up.
While I have no idea of why that's so, it speaks well of the isolation that you can find in the West Virginia mountains.
Minnesota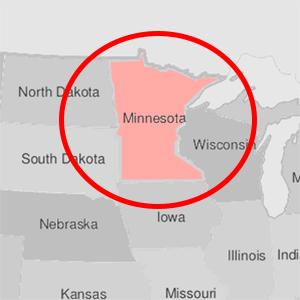 The "land of a thousand lakes" has a lot to offer, especially in the northern part of the state.
Not only will you never have to worry about having enough water to drink, but there's lots of wild county up there, which isn't widely settled.
At the same time, the rivers that go with all those lakes make for a good means of transportation, if you need it. Watch out for the politics though; this is a blue state.
Oregon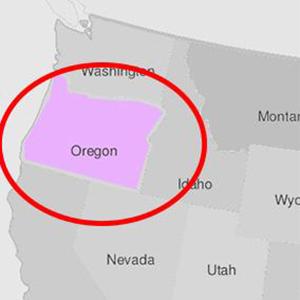 For a state on the West Coast, I'd pick Oregon, even if it is a blue state.
Of the three states making up our west coast, Oregon is the least populated.
Like northern California, there are a lot of conservative people there, especially once you get out of the cities. Being on the west coast also means a lot of rain, so water isn't going to be an issue. Having been there, I can assure you, the land is very fertile.
One Place I'd Avoid
One place I feel constrained to mention, even though it is thought of as a good place for survival properties, is West Texas.
There's a good reason for that, there's almost no ground water and it doesn't rain a lot. So if you want water, you're going to have to drill for it; and you're going to have to drill deep. While that may not be an issue for some; it's a cost you must consider.
On the other hand, if you can find some land in the Texas Hill Country, I'd definitely consider it. While you'll still have to drill ways to find water, it won't be anywhere near as bad. Being that far south, you can get in three growing seasons, with a break for the heat of summer. Besides, it's Texas.
You may also like: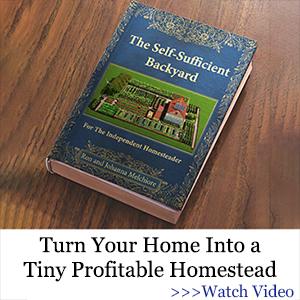 How I Survived Alone for 10 Months Living Off the Land
The U.S. Army's Forgotten Food Miracle (Video)
The 5 Most Common Edible Weeds In Your State
Is Harvesting Rain Water Illegal in Your State?