Once upon a time, early American settlers who were willing to move west were given the opportunity to scoop up a parcel of land and use it to make their own destiny. Known as the Homestead Act of 1862, any adult citizen who had not fought against the United States in armed conflict could travel west and claim a 160 acre plot of land, so long as they were willing to stay and farm that land for at least five years. Soldiers who fought in the civil war could count the time they served as time spent on the land, so they had even easier access to free land.
Of course settling out west in the mid-19th century, even on free land, didn't come without hardships, but the Homestead Act fast tracked settlement of the western frontier and brought to life the homesteader spirit that is such a prevalent part of U.S. history. It removed a large barrier that many people came up against when it came to carving out a place of their own, a way to make a living and feed and care for their loved ones – not to mention a legacy they could pass on to their children and grandchildren.
This seems like a complete and total pipe dream these days, doesn't it? Don't give up just yet, though. There are still places out there where you can get a plot of land for free or pretty close to it. Take a look at the opportunities below and decide if any of them might be right for you and your family.
Curtis, Nebraska
The small town of Curtis, NE offers free lots for the building of single family homes on paved streets with all utilities provided. With a population of under 900, Curtis claims to be a great place to raise a family or retire. Curtis also offers the unique opportunity to get a free lot on which to build a business, as well.
Beatrice, Nebraska
Unlike a lot of places you'll find on this list, Beatrice is not super rural – nor is it a very small community that needs an influx of new faces and businesses. The city uses their Homesteading Act of 2010 to keep lots in the city from becoming run down. Like the Homesteading Act of old, people must build a home on the property within a year and stay for at least five years. While there aren't any lots currently available, it's worth checking regularly to see if any new ones come up.
Other Towns in Nebraska Where Free Land Opportunities May be Available
Loup City, Central City, Elwood,  and Juniata may all have free lots available as well, according to a Nebraska state government website.
Related: How Much Land Do You Need to Be Self-Sufficient?
Marne, Iowa
The small farming community of Marne, Iowa has free lots that it will give away to people willing to either build a home or place a modular home there, assuming that home meets some basic requirements laid out by the city. The lots are fairly small at approximately 80 ft by 120 ft, but they are free and you can't really beat that. Marne is located east of Omaha, NE and west of Des Moines, IA. It may be just the place if you're looking for a new place to put down roots.
Marquette, Kansas
The town of Marquette offers free lots on the western side of town for people to build homes on. The town prides itself on its great sense of community and the safe environment it provides for everyone, young and old.
Plainville, KS
The town of Plainville, located in Rooks county, has free lots available for new construction homes on full foundations. The lots are 155 ft by 93 feet. Along with the free land, they also offer their free land homeowners a property tax reduction to help making living there even more affordable.
Lincoln, Kansas
Among the picturesque hillsides of Lincoln, KS, you'll find several free lots to be had in their new subdivision. Along with the opportunity to snatch up a building lot for free, Lincoln boasts recent improvements to their school facilities, updated parks, and access to medical care right there in town.
Mankato, Kansas
Located in Jewell County, Mankato is giving away free lots for building. You'll have to have finances in place to build your new home, and an agreement with a contractor to get it started within 6 months, plus they require an interview with the city council. Homes have to adhere to some basic standards set out by the town.
Osborne, Kansas
While they boast about their fiber optic communications network that provides high speed internet access to the community, the town of Osborne also offers free land for both residential and commercial purposes. You could build a home and a business without paying for land in this cozy little town, and the town itself may even be able to help you with financing your business through their revolving loan fund. They'll give you a couple years to build your home – which must be at least 1,400 square feet – and get settled into it.
New Richland, Minnesota
With a population of about 1,200, the city of New Richland has a free land program that requires you to build a brand new home on your free 86 ft by 133 ft lot. While the lot itself is free, you will be charged a fee to cover the development of the streets and utilities to the subdivision, the estimated cost of which is $14,000 which can be paid over several years.
Related: Mini-Farming on 1 Acre
Cuyahoga National Park, Ohio
This is a really unique opportunity that will allow you to potentially farm a portion of the land in the Cuyahoga National Park. This program, called the Countryside Initiative, started in an effort to rehabilitate the dilapidated farms that were already located on the land and turn them into working, productive farms again.
Other Free Land Opportunities
There are several more opportunities for you to build a home or plant your homestead on a free plot of land in the United States, assuming you're willing to abide by the regulations set out at various sites. While you'd still have to come up with the cash of financing to build a home or farmstead, it's maybe not as far away as you'd once imagined.
You may also like:
P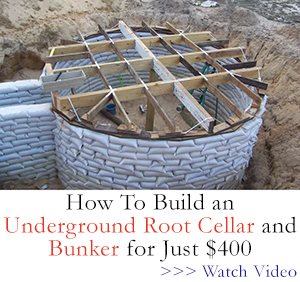 ost Apocalypse Gardening: Living From a Small Piece of Land in Tough Conditions
An Insanely Effective Way to Build a 5 Year Food Stockpile (Video)
The Ultimate Survival Tree That Grows on Almost Every Street in America