Home owners associations (HOAs) are becoming more and more commonplace. They are a way for neighborhoods to gather together and establish some standards of décor and decorum for themselves, so that the people living within the bounds established by the HOA can live in harmony. Once limited to communities of townhomes or condominiums, more and more gated and closed communities are started up with HOAs or form them once the neighborhood has been established.
On the most basic level, this is essentially a neighborhood government. Since there is no real place for that in our system of government , those who break the HOA's rules aren't committing a crime. There is no possibility of jail time, although there are often fines for breaking the rules. If the infraction is serious enough, the HOA can even force homeowners to sell their home and move.
The Good
Homeowner associations exist to provide a means of controlling annoying things that people tend to do, like leaving junk cars sitting on their property, allowing trash to accumulate and not cutting their lawn. If you're tired of having neighbors who don't take care of their home or who insist in painting it outlandish colors that turn it into an eyesore, a HOA might be for you.
Many times these HOAs also provide a number of amenities to the people living in the community. They might have a clubhouse which can be used for parties and events, a swimming pool or a golf course. Some provide exterior maintenance, taking care of lawns and exterior painting, especially in the cases of townhomes.
Property values tend to stay very stable in these communities, because you don't have to worry about what your neighbors do. Or, maybe I should say, your neighbors won't have any worries about what you might do. After all, you're the prepper and they might think that some of the things that you do are a bit strange.
The Bad
You don't have any option about joining a HOA. If you buy a home which is within the bounds of the HOA's territory, which will be clearly defined, you are automatically a member, complete with having to pay your membership dues and follow their rules. So it's a good idea to know what those rules are, before buying the home. You should also include a stipulation in the contract stating that you reserve the right to cancel the contract, if you are not in agreement with the HOA's rules.
If you do that, don't wait for the closing, when they will give you a copy of the rules. Rather, get your real estate agent to get you a copy immediately so that you can read them. Some HOA rules may restrict important things that you might want to do as a prepper.
What sorts of things would they be likely to restrict? Here are a few of the top ones we were able to uncover:
Growing large gardens (size may be restricted)
Planting fruit trees
Raising chickens
Raising any animals, other than dogs, cats and small rodents which are in a cage
Owning large dogs
Drilling a well
Installing solar panels
Installing a wind turbine
Building a fence or other barrier for home defense
How many vehicles you can own
Building any sorts of outbuildings
In addition to these restrictions, they will charge you a monthly fee for the privilege of belonging to the HOA. These fees can range from a couple hundred dollars, all the way up to $1,000 in the more luxurious areas.
The Ugly
Should things turn ugly, such as from almost any of the TEOTWAWKI events that we talk about in the prepping community, a HOA might provide you with a community that could help you survive. I don't know of any prepping or survival HOAs right now; but that's not what I'm talking about. What I'm talking about is having a community of people who could work together to survive.
Granted, this might end up being more trouble than it's worth; but hear me out. In our society today, it is rare that people get to know their neighbors. In most neighborhoods, the advent of a major disaster would pit neighbors against each other, as soon as supplies started to run out.
But if you're a member of a HOA, you'll be a part of a community of people who know each other. That might work out a whole lot better, as you'll have people who may actually listen to you about what needs to be done, so that you can all survive. While those people probably won't have tools and seed to start planting; they will be able bodied people who can help, if you have access to a source of seed and tools.
The other option is to start ahead-of-time, working on the other members of your HOA and spreading the idea of prepping amongst them. There's even a chance that you could get enough people on board with the idea, that you could make prepping a part of your HOA's activities. If that happened, you'd be way ahead of living anywhere else, other than a pure survival community.
What Do You Think?
So what do you think about HOAs? Can you see a more effective way of turning one into a survival community? Can you see other advantages? Or is the HOA going to be more trouble than it's worth? Let us hear from you, sharing your ideas and experiences with us.
You may also like: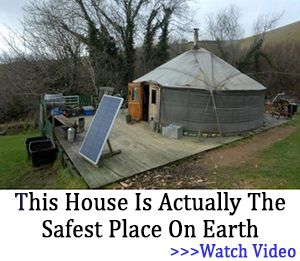 A Prepper's Guide to a Completely Free Stockpile
10 Things Cowboys Carried With Them in the Wild West to Survive (Video)
12 Pioneer Skills We Can't Afford to Lose
How To Make Money Off Grid: Making A Living From Your Homestead