While perhaps it would be more accurate to say where the best cities for looters are – seeing this is where the majority of looting occurs – cities reside within states and, if we want to take a bird's eye view of looting, we can easily determine what states have the highest prevalence of looters.
These are the states where you have a high probability of having your home, business, or community systematically ransacked and looted of all valuables.
California
Aside from being one of the states with more regular riots that just about any other state in the nation, California has redefined how and when they punish looters.
If you live in California, understand that a looter will not be charged for looting, theft, etc. if the police determine that the looter did so because they were in need.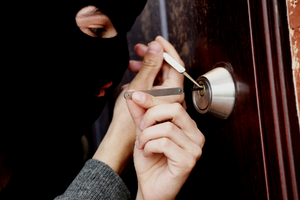 If it's determined that somebody "needs" your supply of flat screen TVs, or so on, they're seemingly absolutely justified (according to California law) in taking it from you.
This takes away one of the key things that stops people from stealing in the first place: consequences.
If there are no consequences to looting – if I can literally just walk into a place, say I need something, and then pick up whatever I want – then I can theoretically refurbish my home for free in this state.
Add to that California has some of the strictest gun laws in the nation, and you don't even have to worry here about a business or home owner being able to do anything to defend themselves against you.
All of this combined makes California the best state for looters.
Washington
Not only can you loot without fear in Washington, you can even withdraw from the United States to set up your own government! And all without fear of police or National Guard intervention as well!
Thanks to a defunding of police, there are virtually no officers on the ground in parts of Washington, and if you're a communist here, you can pretty much do whatever you please.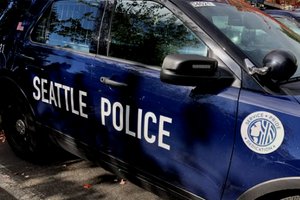 Even better, if you live in Seattle, just know that the local government has a history of turning over the police department to your control – ceding defeat to you – if you're a rioter and looter.
Related: When To Speak To The Police, And When To Shut Up
This is a state where rioters have used quick-dry cement to seal police officers inside their precinct building and then have set the place on fire.
If you can get away with that here, this makes Washington a great state to live as a looter.
New York
Like California, New York is a great place to live as a looter because you have little to worry about if you get caught.
Police officers here may not be able to decide you were in the right because you "needed" something you stole here – but even if they do decide to arrest you, it appears you've little to worry about.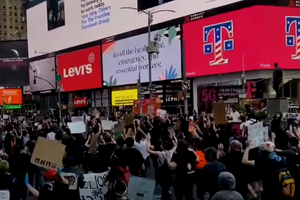 Case in point would be the hundreds of looters who have been set free after the riots of 2020.
Despite the systematic looting and burning to the ground of many New York businesses, more than 60% of those arrested in The Bronx for the events of June 2020 had their charges dropped.
Related: What To Do If The Biggest Civil Unrest Of Our Time Hits Your Town
A total of 222 of those arrested in Manhattan experienced similar results – with their cases being dropped as well – while 73 ended up receiving lesser counts.
The ability to loot without consequence? Sounds like a great place to be a looter to me.
Minnesota
Throughout 2020 Minnesota was ravished by riots. The great thing about doing so here, however? Even Joe Biden.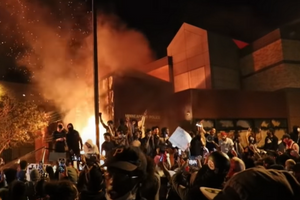 This is the state that led to the wonderful narrative that looters were "peaceful" as reporters stood in front of burning buildings to communicate such a message.
And not only that, but police precincts here have a history of being overrun as officers are instructed to stand down.
Aside from massive riots and looting events, taken over police precincts, and officers being instructed not to do their jobs, if you're arrested here in Minnesota, there's a history of your being bailed out by generous donations from collectivist agents throughout America.
The Minnesota Freedom Fund was set up to bail out those who were arrested on charges of looting or what have you throughout the events of 2020.
All of these factors combined make Minnesota a great place to be a looter.
Oregon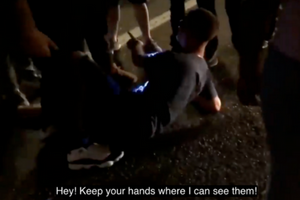 Ahhh, Oregon. Where you and your wife will be dragged out of your vehicle and beaten together by angry mobs.
What a great way to spend quality time together – in the ICU. [Source]
And all while looters rifle through your belongings in the process.
This is also a state where mayors have been known to tell the public that they will not be protected at future riots, such events happen, and sure enough, nobody is arrested at the scene.
This comes in the wake of local residents saying, "There seems in the last year to be this permission to do violence."
Regular looting? Seeming permission to get away with it as well?
Related: 5 Best Guns to Have Against Looting Rioters
These factors combine to make Oregon a fantastic place to be a looter.
Wisconsin
Wisconsin is no stranger to looting, arson, and the like.
It's here that those protecting their businesses are attacked, $50 million in property damage can be accomplished after the Kenosha riot, and 40 businesses being shut down for good due to too severe of property losses (caused by looting and arson).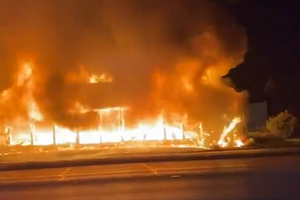 This is also a state in which the government has a history of not sending adequate enforcement in to stop rioting from happening.
It's also a state where fewer officers are sent to stop mass rioting, burning, and looting than were sent to prior NBA finals.
Better yet, the government in Wisconsin has a history of seemingly adding fuel to the fire by telling rioters he understood why they were angry. [Source]
A state where rioters are egged on and little is done to stop them? What a fantastic state to be a looter.
Illinois
Let's be honest. Illinois makes this list because of Chicago.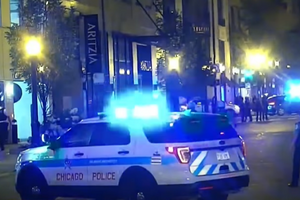 This city is no stranger to violent riots, and has a history of being supported by local government officials.
Provided you live close to these officials' homes, you're likely safe, as recently they have seen enlarged police presences to protect them even as the rest of the city burns.
If you don't live near a mayor's home, you're likely out of luck. [Source]
This means as a looter you can easily figure out which parts of town are liable to have a difficulty receiving police officers. That's half the battler right there.
This makes Illinois a fantastic place to loot.
While there are undoubtedly other great locations to live as a looter, the above seven are the cream of the crop.
Not only will you have regular opportunity to loot in these locations, but in many situations, not only will there be virtually zero police presence, but should they be around you've little to fear about legal consequences as well.
What are your thoughts on our picks? Are there other states you believe should have made the list? Let us know in the comments below!
You may also like: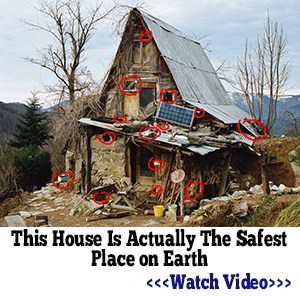 How to Make a Natural Remedy for Food Poisoning

How To Make Automatic Backyard Traps and Alarms For Looters and Intruders (Video)
What Really Happens if You Eat a Bucket of Survival Food When SHTF
Why You Should or Shouldn't Consider A Chamber Adapter If You Are A Serious Prepper