We are living through a historical moment in American and world history. The internet has vast news resources pelting you with stories on a day-to-day basis. How on earth can you separate the wheat from the chaff?
Most of us don't have the time to read all the headlines let alone investigate the stories themselves. Here are some quick tips to help you identify false alarms and fake news.
Bias
It's not hard to sniff out bias as it has become a major part of how we disseminate the news in America. On face value, we should recognize that much of the mainstream news, if not all, is inherently left wing slanted.
This is no new phenomena. In fact, in an interview with Rush Limbaugh in 1999 he lamented the very same kind of bias over 20 years ago!
I ask you this question on bias. If the news was remotely left wing 20 years ago, has it gotten more conservative or less conservative?
Identifying false alarms and fake news is not about conservative and liberal tendencies but it is about recognizing bias in whatever resource you use.
Related: How To Spot Fake Law Enforcement When SHTF
Source
It's very rare that you read news that comes direct from the source. In most cases there is a single source for a story. This source is quoted, cited, chopped, and presented in numerous other sources.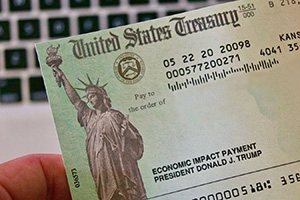 A great example of this is what is going on with the pandemic stimulus at the moment.
A new bit of information is released, as this thing inches along, and every news source writes or amends an article to accommodate this information.
Always call into question the original source. Where did the data or the quote come from and do you trust that resource? Is the quote direct from a politician's mouth and which politician. They are all suspect but some more than others!
Maybe the source comes from the military or maybe it comes a scientific study. Unfortunately, you cannot take the "news" at face value. Sometimes even scientific studies can sound the alarm on certain things but when you read the findings from the source you realize there is not much to the claim.
This article on eating eggs is a great example of a study and a headline that hardly tells the whole story.
Social Media
Until now we have discussed areas that you should look out for. In this section, we are going to give you a tool for finding the truth on your own.
Social media has been all the news lately. Of course, the over the top censorship is what is making the headlines but there is a lot to social media that needs to be considered. It's more than just a place for angst and the silencing of opposing views.
Related: NBC News Thinks Getting Microchipped Sounds Super-Convenient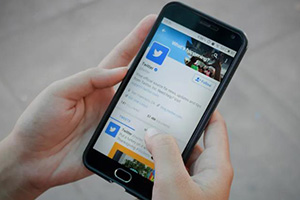 Thanks to the high powered cameras on our phones real-time "news" is uploaded to social networks, like Twitter, and can give you everything you need to know about a situation. Forget about what a journalist in one area can report. If you can watch the feeds of 20 phones during something like a riot in a city, you can get the truth.
In the summer I used Twitter to monitor dangerous riots in my area and to assure my home was not in the path.
I could watch the riots in real-time, through users' phone cameras as they posted live. I could see fires and police even as the news was silent or was telling me they were "peaceful" riots.
See For Yourself
Most of us cannot hop a plane and go fact check the news stories that we read day in and day out. However, there are local news events that might also need some following up on. In 2020 many of us had some serious news reported nearby.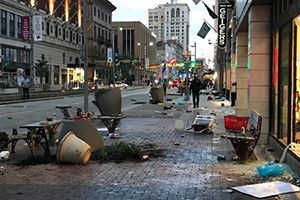 It was easy for me to head down to the site of some of the "peaceful protests" and see what the scene looked like.
I was blown away by the extent of the damage, defacement of property and the vulgarity in the graffiti. None of this was reported by the media. We did not see the graffiti on nightly broadcasts.
If the news is close by sometimes it pays to go have a look for yourself.
I like the old Groucho Marx line for this one. "Who are you gonna believe, me or your own eyes."
Where Else Is It Posted?
If the article, news, or alarm is a one off without resources and any backing studies, you should be very wary. Articles that are posted in one place within depth information about world events or serious implications, should set off all the red lights.
Related: The Only Form of Communication After T-SHTF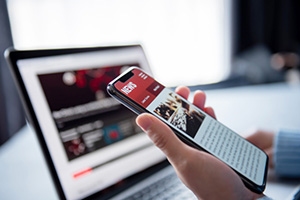 We need to be very careful about news that is posted in only one place.
In this day and age, fake news is picked up and spread around rapidly. The nature of news is that it has to BE.
For a news corporation to exist they must have news to report every day.
This is part of the reason the news is so awful. So, if the vampires in the news industry are not even latching onto a story and it shows up in one place without any backing or reporting at any other news site, well, there is a good chance it is fake news or a false alarm.
Don't Fall For Pictures 
I prefer videos to pictures. We have become surgical in our ability to manipulate photos. If you spend any time online, you know just how easy it is to make a photo look 100% real when it is photoshopped.
In one case a father created photoshopped images of his baby daughter in dangerous situations to reply to send to her mother.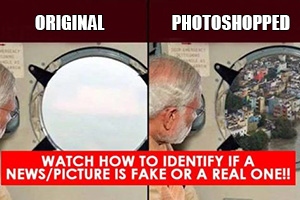 These pictures appear to be incredibly real.
So, if photoshop can be used this effectively to create a joke between parents, how hard would it be to manipulate what you see and what you perceive as news or some sort of false alarm or false flag event?
The answer is: it's too easy!
A picture is worth 1000 words but that says nothing about how many of those words will be truthful.
In short, if a picture and a story seem too far fetched or your spider senses start to tingle, well, you should probably do a little more digging on the subject.
Final Thoughts
The landscape of information is changing radically. The places from whence it flowed in the past are suspect and many people are looking for a new news source. The censorship heavy environment of social media is a place that people are fed news, but they are turning away from that, too.
Now that you have the tools you can look into stories of all sorts and find your way out of the fake news. You will better be able to identify those stories that you invest in and events that you should pay attention to.
It's not easy but it's something we all have to be aware of. Everything has changed and it is up to you the reader to sort through the trash to find the treasures.
You may also like: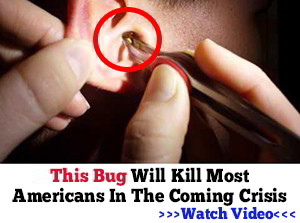 DIY TripWire Alarm Very Simple and Outrageously Loud
Do You Make These Fatal Mistakes In A Crisis? (Video)
The Police and Military when SHTF – Friend or Armed Foe?
Quick and Easy Cheat Sheet to Learn How to Operate a Ham Radio