There are many phases in a total collapse of society. In the earliest stages you will find that people are simply trying to figure it all out. In this phase people will likely still be civil with one another. There will still be resources around and people will be living off their own stores. This phase will end quickly and give way to the more dangerous parts of a collapse.
Eventually – and in a modern society it won't be long – there will come a phase when most resources have been exhausted. You will still need resources to stay alive. At this point the scavengers will arise. If you haven't prepared enough, or if unseen issues crop up, you might be a scavenger too.
The smart prepper will operate in a balanced world of simple, self sufficient living and scavenging practices.
Scavenging Scenario
In the chilly air of a spring morning you find yourself bundled up and walking out through a quiet lot. You are keeping your body close to an old abandoned distribution center. The threat of others is always in your mind.
You have a large pack on your back that is mostly empty. Your goal is to fill it. There is a sidearm on your hip, but the reality is you only have three shots left.
The frosty winter has exhausted much of your food stores and your home has taken a beating from the high winds of a notable winter blizzard. Spring has brought no relief. So here you are, checking every nook of this small business park. The windows are shattered and most everything is gone, but you hold onto the hope that there is a gem just around the corner.
What Will You Scavenge?
Here we are going to outline several categories of resources that you can head out and scavenge from the fallen world. I did not include food because I feel like that is always going to be high on your list when you are out scavenging.
HOME REPAIRS
Not only will your local Lowes or Home Depot be gone; it will be picked clean and likely taken up as a decent base of operations for some gang or military faction. Still, you will need a home that protects you from the elements, with a roof and walls that keep the wind and rain out. It's vital to keep as much of your home in working order as possible. Consider scavenging things like:
Scrap Metal
Scrap Wood
Insulating Materials
Cloth
Gutters or Irrigation
Tools
Related: This Pawn Stars Negotiation Technique Will Guarantee You The Best Value For Your Items After SHTF
MEDICINES AND FIRST AID
Did you know that every business with onsite employees is required to have access to a first aid kit? Even the small law firm down the street has a first aid kit. When it comes to scavenging these types of supplies you would do well to look at these small abandoned businesses and business parks. I think you will be pleasantly surprised with what can be found in the desk drawers of offices.
WEAPONS
Whether we are talking about bullets, guns, knives or even baseball bats, in a collapsed world where scavenging is necessary you will need to be able to protect yourself against various threats. The gun shop may not be the best stop to swing by on a scavenging jaunt, but what about the distribution center for a big box retailer that is far out in the country? A lot of firearms and ammunition get sent by mail in the USA, so when the crisis hits the chances are there will be weapons among the packages waiting to be delivered. It will be this type of thinking that makes scavenging profitable.
DIY PROJECTS (ROOT CELLARS, OUTHOUSES, GARDEN BEDS, WATER CATCHMENT)
Scrap wood, metal, nails and other random bits and pieces will be crucial if you plan on DIYing yourself through the disaster. The good news about scavenging these items is that the disaster and the following collapse will likely leave plenty lying around to be scavenged.
Crumbling homes and buildings are likely to produce plenty materials to scavenge. You might still be in the market for things like nails. If you find yourself an abandoned pallet yard, you can build a whole house using the nails and wood you harvest from those pallets!
Related: 12 Essential Things You Can Scavenge from Cars when SHTF
Smart Scavenging
There will be a certain amount of risk when you head out to scavenge. Where you go and when will determine the amount of risk you face. We will look at two ways that you can scavenge smarter. You must be willing to do a little research ahead of the collapse, and learn to operate at the best time for scavenging.
Location
Long before the scavenging begins you will want to make a resource map of your immediate area. These are simple to create. By printing an area map of your location and the surrounding areas (use google maps) you can mark all the major retailers and business parts in the immediate area.
Color-coded markings and a key will help quickly identify things like medicine, food and tools.
This resource map should focus less on the big retailers and more on small stores and business parks. Your scavenging success will come down to how few people you run into, so you want to stay away from obvious places that most people will search.
Stick to smaller business parks and offices for scavenging. Look also in abandoned homes that can be watched from afar.
Timing
Another very important factor in successful scavenging is when you decide to get out there and do it. Your goal should be to move when the least amount of people are around. The time between 3am and 6am is a great window to get things done. You have darkness for most of this time frame in most seasons. Those who stay up late will be sound asleep by this time.
When planning your trip be sure to calculate your round trip. Make sure that you have plenty of time to scavenge when you arrive at your location. Don't blow an entire trip on travel time.
9 Places to Scavenge After SHTF:
ABANDONED BUSINESS PARKS AND SMALL OFFICES
DISTRIBUTION AND TRUCKING CENTERS
JUNKYARDS
USED CAR LOTS
ABANDONED HOMES
CELL TOWERS
MARINAS
MANUFACTURING CENTERS
PERSONAL STORAGE FACILITIES
You may also like:
8 Places to Avoid After the SHTF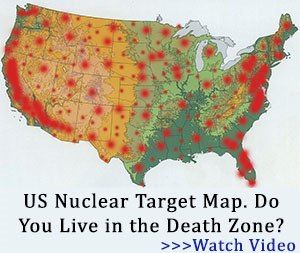 SHTF Antibiotics (True Story) (Video)
Find Out What Areas Would Be Targeted by FEMA When SHTF (they'll take your supplies)
How A Senior Citizen Prepares For SHTF