Depending on what specific kind of S hits the fan, there can be a big element of luck in whether or not you get through it. If there's an Air Force base half a mile from your house, and Vladimir Putin decides to pop a megaton on it, it doesn't really matter how well you've prepared – you aren't going to make it. On the other hand most catastrophes aren't going to be so immediately lethal, and even in an extreme case like a nuclear war most people won't die from the disaster itself; they'll become casualties of the breakdown that follows.
Of course, your chances of becoming a casualty depend on what's happening around you, and that mostly depends on where you are. When an advanced society like the USA falls apart, there will be areas of relative safety where you can get on with rebuilding your life – and there will be places that you really want to avoid at all costs. Let's look at some of the areas you want to stay away from to maximize your chances of survival.
Related: The First US Targets To Be Nuked
Major Cities
Big cities are the engines of modern societies. The problem is that, like any high-performance engine, they have a lot of moving parts and they break down if they're not looked after properly. In any serious crisis cities will break down quickly. Food deliveries will stop, utilities will fail, law enforcement and emergency services will be overloaded – and all hell will break loose.
Most cities are permanently about three days away from collapse. That's how long it will take for essential supplies to start running out, and city dwellers are not generally well prepared for that kind of situation. If they live somewhere that's prone to natural disasters, like California, they might have the government-recommended three-day emergency supply of food and water, but when that's gone they'll be desperate. Desperate people can be dangerous; if you're in a starving city, and anyone thinks you have a stash of food, it won't be long before your neighbors – probably a mob of them – are at the door demanding you "share" it with them.
Things will just keep getting worse. Violence will soon spin out of control as looters take everything they can get – some going for food, others just generally stealing. People will start to die, and that's going to bring disease. Expect typhoid and cholera to break out within a week. Then even more people will die, in a spiral of disaster that will eventually wipe out millions of people.
If you're in a city when the SHTF, getting out of it is the best strategy. Head for a more remote area, where both violence and disease aren't so much of a problem. There's plenty space; the USA has more than 3,000 counties, but half the population live in just 146 of them. Most city dwellers will stay right where they are, thinking the city is the safest place – but they're wrong.
Transport Infrastructure
Modern transport links make life a lot easier, but in a SHTF scenario they turn dangerous. A crisis could leave thousands of people stuck in airports with food supplies running out quickly. Trapped far from home and with no life support, they're going to fan out across the local area looking for food, shelter and transport to get home – and some of them won't hesitate to take yours if they can.
Major highways are also a problem. What if an EMP goes off and all the cars on the interstate break down at the same moment? Again you're going to have a lot of desperate people, getting hungry and thirsty, spreading out across the countryside and looting as they go.
Related:Affordable Vehicles That Can Survive an EMP
To avoid the risks of collapsing transport systems, draw a seven-mile radius around every airport and harbor in your area, and a corridor extending out seven miles each side of every major highway. Seven miles is about as far as most people will go without food and water; you might find a few bold ones going further, but you're not going to get overwhelmed by a hungry mob.
If the crisis is an EMP or nuclear attack, there's another reason to avoid transport nodes – they're targets. A nuclear strike will hit air force and naval bases, but follow-on strikes could come down on civilian airports and harbors. Military units could disperse to these locations, so the enemy will want to take them out. Highway intersections and bridges will also be hit, to paralyze the transport network and slow down reconstruction.
Military Bases
Military bases are also targets for nuclear  – or terrorist – attack, so you're safer keeping away from them. As well as the risk of being caught up in an attack, the occupants are likely to be at high alert, and mistakes can happen. Maybe you have a right to be in the area, but try explaining that to a jumpy Spec4 with a rifle. If it's a strategic base, for example a nuclear warfighting unit, they might even have mobile and standing patrols out to secure the area beyond their perimeter, and if they find you in that area (especially if you're carrying a weapon) things can escalate fast. It's best to let the military get on with whatever they're doing, and stay well clear of them.
Choke Points
When the SHTF a lot of people are going to be bugging out. Some of them will be preppers, and they're not a problem – they'll be well equipped, know where they're going and how to get there. The problem is the rest; panicked people just trying to get away from whatever's happened, probably short on supplies and not sure what to do. Choke points are places where these people will be forced together by the routes they've taken.
Bridges, tunnels, causeways, even freeway ramps can become choke points. Everyone might be trying to get out that way, but the chances are it will soon go wrong. Breakdowns, accidents or just congestion will bring traffic to a stop, then you'll have a lot of frightened people in a small area. That's a dangerous situation. When you're planning routes try to avoid obvious choke points.
Prisons
This one is obvious. In a crisis, security at prisons is going to be under stress. If the power goes then lighting, alarms and even locks could all fail. Most prisons have backup power for these, but will they survive an EMP? Even if the power stays on a lot of correctional officers are going to be tempted to go home and look after their families. There's a high risk of escapes. Any escapees will be at least as desperate as everyone else, and they're also criminals – you want to stay well clear of them.
Hospitals
This one isn't so obvious. Hospitals exist to help people, so why would you want to avoid them? Simple – they'll attract crowds of people, and crowds are exactly what you want to avoid. That's even more true when disease starts breaking out and a lot of the people in those crowds are sick. Hospitals won't be able to cope, so think "angry mobs". And stay away.
Related:You will Probably Catch One of These 5 Infections When The SHTF
FEMA Camps
Assuming FEMA doesn't collapse right away, it will be doing what it can to house and feed refugees from the cities. Most likely this will be done in tented camps, probably set up with military help. They're likely to be pretty grim, with constant and fierce competition for limited resources. The camps themselves will be surrounded by people trying to get in or find food. If you turn up in the area with a loaded vehicle, or even a bug-out bag full of food and medical supplies, you're going to attract a lot of attention from people who want your stuff.
Stores
People who don't have what they need to survive are going to head for places they think they can get it. Supermarkets, food warehouses and even local grocery stores are going to be looted, unless FEMA have requisitioned them first; either way there are likely to be mobs around them, either looting or fighting over supplies. It might be tempting to head for Safeway to grab some extra supplies, but it isn't worth the trouble.
Gun and hardware stores should be avoided for the same reason. They might not be as high priority as grocery stores, but people will want what's inside them. Gas stations will attract people who want to fuel their car and get away; as supplies run down, tempers will rise. Banks are risky, too – money might not be worth a lot in a major crisis, but not everyone's going to understand that.
These are the key points you need to avoid when the SHTF. Obviously, crowds in general are also something to stay away from; they're always going to carry the risks of violence and disease. It might be tempting to try and help them, but you just don't have the resources to make any real difference – and trying will just wipe out your own supplies. Even if you plan to stick to giving advice, once they see you're prepared they'll want your stuff. Any time you see a large group of people, head in the other direction and work your way round them.
If there's one key principle behind preparedness, it's that you need to be able to look out for yourself and your loved ones. When things are good, people can live and work closely together to keep a modern society running – but if the SHTF, other people become a danger. You, and a few like-minded companions if you have them around, will be much better off on your own until the crisis is over.
You may also like: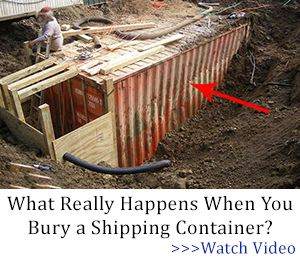 50 Prepper Items To Shop For At The Thrift Store or Yard Sale

10 Things Cowboys Carried With Them In The Wild West To Survive (Video)
Top 5 Awesome Bug Out Vehicles You Can Actually Afford
The First Counties To Be Relieved By The Government After SHTF