Plenty people distrust the financial system, and they're right to. When our society is ticking over as normal everything works fine, but if society collapses the financial system will be one of the first things to go. When that happens it doesn't matter how much money you have in the bank; you won't be able to get at any of it.
However, cash is not the answer to post-SHTF trading. All modern currencies are fiat currencies. They don't have any innate value; the only reason a dollar bill is worth a dollar is that we all agree it is. When the system falls apart your roll of greenbacks doesn't have any real worth. Would you exchange food or ammunition for pieces of paper that might never have value again?
No, if you want to be able to trade after the collapse, you're going to have to forget the idea of fiat currencies and start thinking about things that have value because of what they are, not what we agree that they represent.
Instead, the post-catastrophe will be based on barter, just like it was before governments emerged and started encouraging the use of currency. People with a surplus of essentials will trade them for whatever they're running short of. 
No doubt you'll find that you aren't using some supplies as much as you thought you would, while others are going down at an alarming rate. That's when you start talking to your neighbors, or anyone who's passing through, and find out what they are short of. It could be you'll find a mutually beneficial trade.
If you want to get ahead, though, you could stock up barter goods so you can trade without eating into your personal supplies. There are a few things that are going to be in demand. Even better, some of them are ridiculously cheap – but, after a collapse, they'll become very valuable simply because most people won't have thought to stock up on them.
Here are some leading post-SHTF trade goods:
1. Ammo
This one is obvious. Ammunition is going to be in serious demand quite quickly, not because people will find they're running low on them… but because there won't be any to buy. If you have some to spare, you'll have no trouble finding people willing to trade for it. Stick to standard calibers – .308, 5.56mm (not .223), 12-gauge and 9mm NATO. Throw in some .45 ACP – lots of people use it. And make sure all your own weapons are in standard calibers too; it doesn't matter how great a wildcat round is when there's no way to get any more.
Related: Best SHTF Ammo Types
2. Water filters
Water is always a top survival priority – but water itself is bulky and heavy. If you can supply the tools to produce safe water that's valuable, and plenty of people will be willing to trade for it. You can stock up on inexpensive filter cartridges that can be built into an improvised system. Even better, learn how to make your own from activated charcoal and you'll have a barter resource that will never run out. Here are the 5 water storage myths you probably don't know.
3. Food
If you have some extra MREs, canned goods or freeze-dried supplies, you should be able to swap these for other items. Unless you have a huge supply they won't last for long, though. It's better to have the homemade MRE's ready in time and have a surplus available to barter with.
4. Salt
Salt doesn't just make food taste better; it's also a valuable tool for preserving it. During a long-running crisis it's going to be in high demand, and most people aren't going to have a supply of it. If you're the one with a few sacks of it you'll be in a strong barter position. Salt costs a dollar for a small box in Walmart, but if you're buying 50-pound sacks it's a lot cheaper.
5. Tools
Power tools are great, until the power goes off. Even if you have a generator you should have some old-style hand tools for yourself – generators, and even the protection circuits in your cordless drill's battery, aren't guaranteed to survive an EMP. Imported Chinese hand tools are cheap and robust. Hand drills, saws and axes are good choices.
6. Reading glasses
Supplies of disposable contacts run out. Glasses get broken. For anyone who needs corrected vision that's a serious issue, and they'd probably be willing to trade on good terms for a replacement. Cheap reading glasses might not be as good as prescription ones, but they're a lot better than nothing. You can also pick them up on Amazon at $9 for six pairs. Get a couple of different diopter strengths for maximum barter power.
7. Batteries
The best option for your own post-apocalypse electronics is rechargeable lithium-ion batteries; with a portable solar charger you can keep small devices like eBook readers (a great way to hold an extensive survival library) running for years. For everyone else, keep a stock of AA cells to barter. Do you know what are the best batteries for survival?
8. Ice
Without power, keeping fresh produce from spoiling is a real struggle. An icebox is going to be what most people rely on – but how do you get ice without a freezer? If you get cold winters, take advantage – make ice in large chunks (try lining a garbage can with a plastic sack) then pack it in sawdust and store it in the basement. It will last for months. In the 19th century merchants in New England and Britain made a fortune shipping ice to India, in sailing ships.
9. Sugar
Like salt, this makes a good preservative. It's also a good source of energy, and one of those luxuries that a lot of people will struggle to go without. Again like salt, it's cheap if you buy it by the sack. It might be a good idea to stock up on cheap instant coffee as well – people will trade for that too. Here are 19 more foods that will outlast you.
10. Tobacco
Have you noticed how desperate smokers are for a cigarette when they get off the plane after a one-hour flight? Imagine how they'll feel when they've run out and all the stores have been looted. If you have some tobacco after the collapse, you can ask a good price for it.
One thing to keep in mind is that some of the people you might be bartering with might be desperate – especially if they're looking for essentials like food. Your stocks of barterable goods, and the rest of your supplies, are going to be a tempting target. Don't let it be known that you have a stash of valuable items. Sound out potential traders before letting on what you have, and be ready to protect your supplies.
You don't just need to consider items stored in your home. If you've cut a load of extra firewood for barter, or you have surplus crops in your vegetable patch, you need to make sure they're protected from scroungers and looters. Set some non-lethal booby traps around your property to frighten off intruders or at least let you know they're prowling around. In extreme situations people will only trade for necessities if they can't get them some other way – and "some other way" includes theft. Your barter supplies are there to help you and others when help's most needed. You don't want them to attract the wrong sort of attention.
Bartering Techniques inspired From Pawn Stars
My favorite show on TV is Pawn Stars on the History Channel. I learned that your aim is to get the best value you can in each exchange. Why pay two boxes of 12-gauge shells for your neighbor's surplus antibiotics when they'd have been happy with one? Remember, there won't be any fixed prices. We're used to paying what it says on the label, and we'll all have to get out of that habit.
In other cultures, like the Middle East, haggling over prices is common. If you've ever bought anything from an Istanbul bazaar you might be familiar with this process. There's a rate of exchange both of you will be happy with, and the trick is to find out what it is. Remember, it's important that both of you are happy. You want what you're trying to barter for; they want what you're offering. It isn't in either of your interests for the deal to fail – but if you try to push too hard they might walk away, then come back after nightfall with some armed friends.
The first rule is not to reveal how large your stocks are. Psychologically, you can drive a harder bargain for that pair of reading glasses if they think it's the only pair you have. If they know you have three dozen pairs in a box, they'll assume you put a lower value on them and set out to pay less.
Stay calm. Have you noticed that sometimes on Pawn Stars people get very angry and they don't succeed? Bartering fails if anyone starts getting angry. You're trying to make a deal that you'll both benefit from; it isn't a competition. The ideal is for you to both walk away feeling like you've won, and if you find yourself focusing on how to make the other guy lose you're doing it wrong.
Another thing to keep in mind about there being no fixed prices – the value of something is going to depend on how badly someone needs it. Someone who thinks a case of MREs would be a handy reserve on top of their existing food stocks will pay a lot less from them than someone who's hungry. To get the best value for your barter goods chat to anyone you meet, find out what they're short of and then make your offer. Focus on giving people what they need, not just things they might want. You'll get more in return, and you'll do them more good too.
You may also like:
What is Your Favorite Food to Stockpile?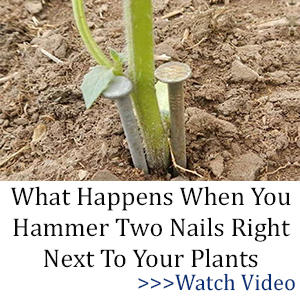 You Will Not Survive An EMP Strike Without This (Video)
25 Smart Ways to Reuse Things That You Usually Throw Away
Top 30 Over-the-Counter Meds to Stockpile