I have studied survival and prepping most of my life, and I have learned quite a bit. There have been all kinds of recent improvements in technology that give us tons of cutting-edge toys to make life easy. However, I have found that the key to prepping and homesteading is looking back… not looking forward.
As technology has taken off, we have become soft as a society. We no longer have the need to physically work hard and adapt to our environment to survive. City utilities and modern appliances have replaced the well, the fireplace, the candle, the book, and the root cellar. For projects, power tools have replaced chisels and hand drills.
So. what happens when the grid goes down? All of this wonderful technology goes with it. It is estimated that 90% of Americans would die in the first year if the grid went down permanently. This is because those 90% do not have the skills or tools to survive without the grid. The Amish have always done it best.
Despite the world evolving and growing around them, the Amish have relished in their simple and pious lives. They refuse to use most modern technology or electricity, so they live much like everyone did prior to electricity.
Related: 5 Lost Survival Lessons I Learned from the Amish
The one exception is that some Amish have started using generators, solar power, and wind power for enough juice to light their homes at night. The Amish give us as preppers and survivalists a unique opportunity to see how skills and tools from the past could keep us alive when SHTF.
In this article, we are going to discuss prepping items from the Amish that could help you survive.
Water Gear
Water is the single most important resource you need to survive off the grid assuming your home is already warm and dry. Without electricity, your water pump does not work on city water or well water. That means no showers, no laundry, and no drinking water. It also means no watering the garden if you are growing one.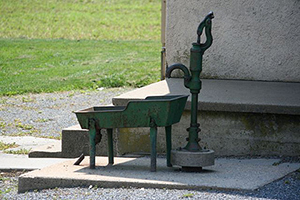 If you see a hand operated water pump, consider snatching it up. It can be hooked up to an existing well, or you can dig a well. You might also grab any pipes or fittings they have to keep the project simple. In addition, you should have containers for transporting and storing water.
It is best to have one large reservoir, and sometimes these can be found at Amish stores. They may also have smaller buckets for collecting and transporting water or gear to build a rain catchment system.
You will also need to pick up supplies to filter your water, and you might find them there. Finally, tools for washing laundry are always helpful. Washboards and other tools found at the Amish store can help you wash clothes without power.
Lighting
Without electricity, keeping your home lit at night is difficult. Your best options are going to be those that do not require batteries. It's great to have battery-powered lanterns and flashlights, but the batteries run out at some point.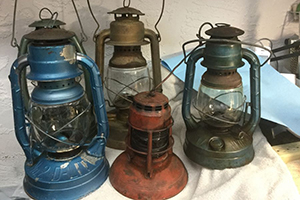 The Amish largely light their homes with candles, the fireplace, and oil lamps. The oil lamps can be hard to find, but an Amish store is a good place to look.
There are tools like pokers, shovels, tongs, and brushes for fireplaces that can be found at Amish stores.
You can also find candle holders and sometimes homemade candles in bulk. Get creative by using jugs of water or mirrors to project the light around the room.
Related: A Green Beret's Guide to EMP: Practical Steps to Prepare for a "Lights Out" Scenario
Heat and Cooking
Most people in the US use either gas or electric stoves and ovens for cooking. Obviously, this is not an option if the grid goes down. There are lots of other options for cooking the way the Amish do.
Wood stoves are one of the best solutions as they can handle the cooking and heat the home at the same time. Good woods stoves are hard to find, but you might get a lead on one at an Amish store.
You can also cook outside over a fire if the weather permits, and this requires some tools. For a campfire to work for cooking, you really want a way to elevate pots and pans above the flames or to put the food directly in the coals.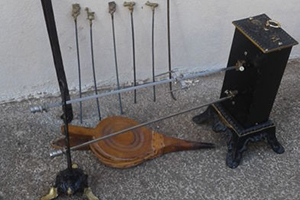 There are metal rigs you can by to elevate pots and pans, there are metal rotisserie frames, and there are metal grates that all can allow you to control the heat of a fire for cooking. Lots of these tools are handcrafted and can be found at Amish stores. If not, you may get info on a blacksmith in the area.
For cooking hardware, you can't do better than cast iron. Cast iron pots and pans distribute heat more evenly than any other pans. They are also practically indestructible. I suggest picking up at least a couple sizes of pots and pans along with at least one Dutch oven.
The Dutch oven will let you cook like any other oven by piling coal on top and all around. Cast iron cookware is a regular at Amish stores. You might look for utensils while you are at it.
Sewing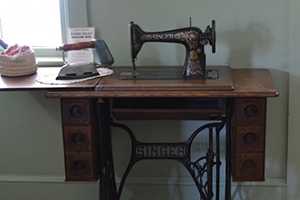 While sewing may not big a big part of modern life, it is for the Amish. They typically make their own clothing and then repair it as needed versus buying new clothes.
Needle and thread are always an option, and you can find sewing and knitting kits at Amish stores.
In addition, having a foot pedal sewing machine is a huge bonus. My wife loves to sew, and she enjoys the control that you get with a pedal sewing machine. These are hard to find, but you might see one if you get lucky.
Related: Lost Native American Survival Skills
Gardening and Farming
Not every home will have the land needed for a garden or for farming, but if you have the land you should plan on using it.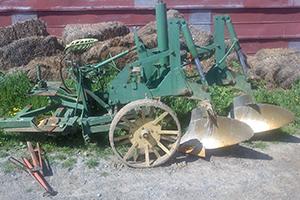 The Amish have been feeding themselves with gardens and livestock for hundreds of years.
Without electricity or access to gasoline, hand tools are needed to garden.
You may already have some of this gear but go ahead and get anything that you don't.
You should have a variety of shovels, rakes, hoes, pitchforks, and post hole diggers. You may need metal stakes, tomato cages, or fencing that could be found at the Amish store.
Sometimes you can get a line on manure, compost, or other soil amendments. Many farmers will sell their manure and compost. You may also need irrigation supplies like hoses, sprinklers, and piping. Any of this could be there if you look around.
Building, Carpentry, and Fencing
Surviving off grid means repairing and building things when needed instead of hiring someone else to do it. Your home itself will need repairs, but there will also be building project to make your homestead more effective.
You may need to build fencing for livestock or a chicken coop. You may need to add a water catchment system or build a smoker to preserve meat. Whatever the case may be, you will need some hand tools.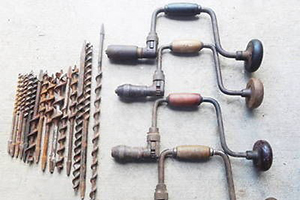 Some of these you will already have but look for a variety of different sizes and shapes of hammers, screwdrivers, wrenches, sockets, pliers, saws, pry bars, hand drills, vice grips, chisels, files, awls, and planes. Anything that has a blade in an Amish store is probably a good purchase if you don't already have one.
There are so many different shapes and purposes for blades that you really need a collection to be efficient without power.
Related: 25 Powerless Appliances for Your Homestead Kitchen
There are the items that I really look for at a good Amish store. I want to get a hand drill, a mini sledge, and a saw I've never seen before. This is the fun stuff. Once you pick it out, you get to go home and figure out how to use it.
Don't forget to pick up supplies for these projects. If you need things like stakes, fencing, or tanks they can often be found there.
Livestock Care
There are lots of tools specific to the care of livestock that can be found at Amish stores. You can find tools for keeping the animal healthy as well as tools for harvesting and butchering the animals.
This is all fairly specific depending on the types of animals you are raising, but take the time to look around and see if they have anything to help.
For example, I once saw a device designed to hold the head of the rabbit while you snap the neck for the most humane way for it to die. This is the type of thing you might find there.
While we have not yet been plunged back into the dark ages, it is only a matter of time. With the natural disasters we have had lately, more and more people are forces to live off the grid for a period of time.
So what happens when hackers or an EMP blast shuts the whole thing down. You can be sure that the Amish will be just fine.
You will also see that they will still be selling their goods to help out the rest of us, but the price might be a bit higher at that point.
You may also like: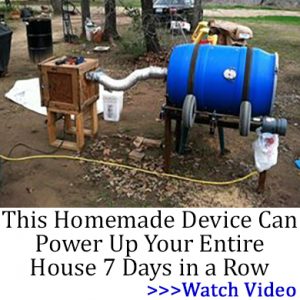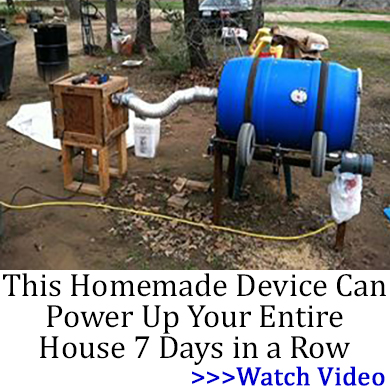 The Best Way to Train Your Dog For Hunting And Security
The Long-Lasting Food That Amish Pioneers Turned To In Dark Times (Video)
10 Home Security Secrets from Venezuela
DIY Candle Lantern From A Soda Can
Homemade Hot Pepper Cream for Arthritis & Joint Pain