Trapping is one of the most overlooked and underutilized skills in the prepping and survival world. Apart from being mostly overlooked its also rarely practiced because of its nature. In other words, few people build traps or own them, and even fewer use those skills on a regular basis to procure food and fur.
Storing food is a big deal in our house. I believe that we are going to face a rash of serious food scarcity all over the world that will likely lead to war in the nations that can muster it. The world is changing and how we grow food is changing, too! I also believe that we are behind the 8 ball when it comes to this issue.
I sleep well when the buckets are stacked high.
That said, sourcing fresh fish and meat are also things we do for fun and skills we practice for necessity. I have never run a legitimate trap line. However, DIY snares and simple traps are one of the best ways to consistently put food on a plate, outside of fishing, that exists.
Trapping is a solution for the masses because you can learn to build and set DIY snares much faster than you can learn to shoot well and stalk big game. Big game hunting is also hardly a guarantee and that is pre crisis. You won't be the only guy out there with a rifle trying to bag food after a collapse or in a food scarcity scenario.
Related: 3 Non Lethal Booby Traps From An Army Vet
Simple Snare
While snares can be tied and created out of cordage, wire snares are more effective and easier to make. For this simple snare you are going to tie a slip knot into some cordage or wire. If you use cordage you are going to need to hold it open somehow because it will not hold its shape. People use sticks or a couple small strings for this.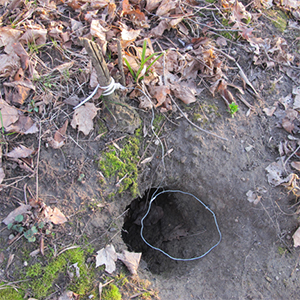 Set this trap at the entrance way of a den and as the animal rises out of its den it will be caught in the snare. The snare will tighten down and trap the animal.
If you cannot find a den you need only look for animal sign and create a run or path that the animal can follow through the snare. You could entice the animal with bait at the end of the run.
Twitch Up Snare
A simple snare is not a killing trap in all outcomes. The twitch up snare has a better chance of being a killing trap.
These are traps that have your dinner ready to process when you arrive. Instead of having to dispatch the game it will already be dead. There are big benefits to this.
You will use a simple snare design but add it to a different trigger system. This system uses the built up energy of a bent sapling to trap and kill game.
To build this trap you can carve a notch in a stick about 10 inches in length. You will carve the same notch in a smaller stick and tie strong cordage to the smaller stick. This cordage will attach to your bent sapling.
The two notches will fit together by turning one upside down and fitting it into the other. You might trip your notches a little to make the trigger fit together just right. Once complete you can drive the stick into the ground with flat side of the notch at the top end of your stick.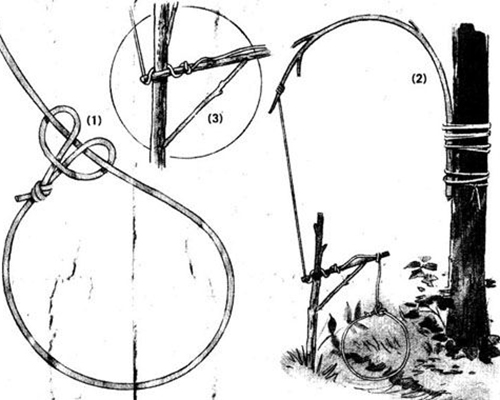 The smaller notched stick will be in reverse and tied to the sapling. The notches should only meet when you bend the sapling. At this point your trigger can be set. You can attach the same type of simple wire snare to the smaller stick, as well.
When an animal moves through the snare it will knock loose the two notch trigger and the built up energy from the bent sapling will rapidly tighten the snare and fling your prey. Many times, this will break the animals neck.
Related: 5 Traps to Catch Animals While You Sleep
Figure 4 Deadfall
The deadfall is built on a more complex trigger than the ones we have discussed so far. The figure 4 is exactly what the trigger will look like.
This is a killing trap. It kills by asphyxiation and the crushing weight of the rock that is rested on the trigger. This trap does not crush your prey on impact, rather the weight is such that the animal will not be able to take a breath in.
Because this is how the trap works you must have the right sized rock. You need a rock that weighs three times what you are trying to kill. So, depending on the small game you are after, you might be hauling a pretty heavy rock or a big log.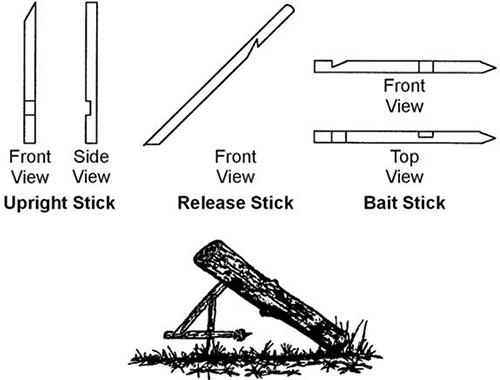 Here is a DIY deadfall trap trigger. Baited with the weight added, this trap is very effective.
It's worth noting that there is an aluminum and rivet built version of this trap that is made by Self Reliance Outfitters. They are lightweight and allow you to avoid the carving and get right to setting the trap. They also hold more weight that wood carved traps so larger prey is not a problem.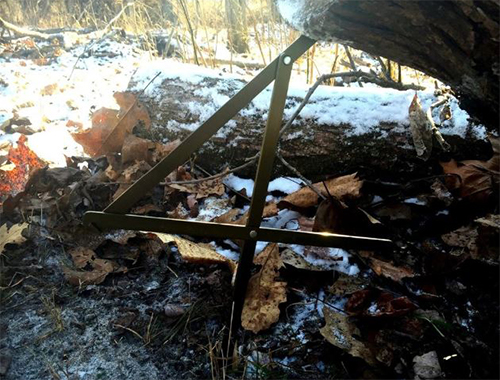 Deep Hole Trap
It doesn't get much easier than this. The deep hole trap, while not a snare, is just what it sounds like, it's a hole deep enough to trap the creature you are after. Deep hole traps have been used to catch mice, rats and even crabs on the beach!
A nice tip is to build a simple bit of cover over the hole. Animals will naturally gravitate to cover and when they shoot under your prebuilt cover they will fall into the trap.
Related: Six Primitive Traps For Catching Game In The Woods
Conibear
While the trap itself is not DIY a good metal trap still requires that you find an area and set that trap in a way that the animal is deceived. A good metal trap, like a 220 conibear, will allow you to catch small game over and repeatedly.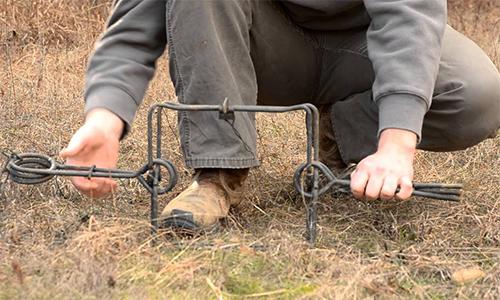 If trapping is part of your survival game plan, metal traps should be part of your load out. Remember, metal traps don't need to be carved, they don't wear out and when taken care of they last for years and years.
Related: 11 Frontier Survival Hacks Worthy of Daniel Boone
Know Your Laws
Building these traps and setting them is one thing. You should truly look at your local laws and understand what you can and cannot do. Laws on trapping vary wildly.
Once you understand those laws, take a weekend on some public land and set legal traps. Check them daily and see what you are capable of.
The quiet, passive nature of trapping lends itself to an SHTF scenario where sounds like gunfire might bring even more trouble. During food scarcity you won't be the only hunter in the woods. I think hunting in the woods will be like walking the lanes of a live firing range!
Traps are also going to allow the ability to work on other things while they work. Of course, one big deer feeds people a while, if you know how to preserve the meat. Still, the nature of trapping is such that you can have success on a regular basis without sacrificing hours to a tree stand.
Knowing how to make traps is different than using traps regularly. All skills decay with time and if you are depending on a skill that you never really earned in the first place, well, you might wind up hungry. Set some easy and practical DIY snares to catch small wild game.
You may also like: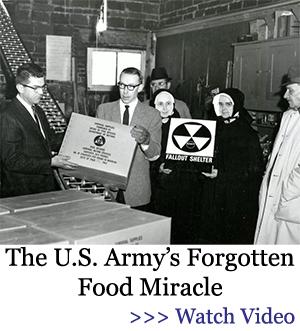 The Lost Art of Reading Nature's Signs

10 Things Cowboys Carried With Them in the Wild West to Survive (Video)
10 of the Best Bartering Items if the Grid Goes Down
These Items Disappear First When SHTF
Meal In A Jar Recipes You Need To Prep While You Can Still Afford It