Editor's Note:This article is written by James W. and does not necessarily reflect this website's options and beliefs, but it portrays some scenarios that are likely to happen.
There was a time when writing about the threats we face as a nation was little more than conjecture. Many long-winded articles often injected fear into the reader based merely on speculation. It was still plenty to get millions of us geared up and prepping. For that we must be grateful for these early doomsday writers.
At this moment, we are facing division and unrest in this nation like we have never seen.
You may be aware of the riots and demonstrations across the nation. These riots are turning violent fast! People of opposing views are being subjugated to nothing short of fascism in these isolated incidents.
Without a doubt, we will see some very terrifying situations begin to unfold in states and counties very close to us. As the clashes between militant left wing groups and a law and order administration begin to heat up we will see the power of the government in terrifying displays as well as more violent tactics from the opposition.
Here are my predictions for Threats Facing the U.S by the End of 2017
1. Martial Law In At Least One Major City Due To Unrest
There is no doubt that as our current president works his way through the "to do list" that these radical groups will only become emboldened. As law enforcement attempts to tighten its grip on these lawless creatures who seem to relish in the destruction of others' property. These battles will undoubtedly result in the death of one or more rioters.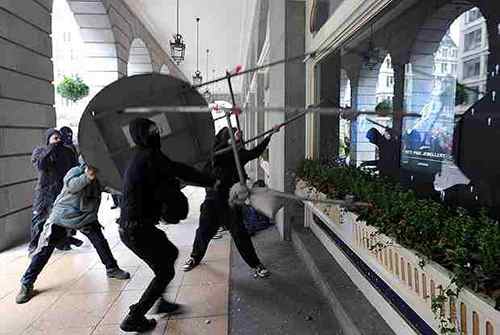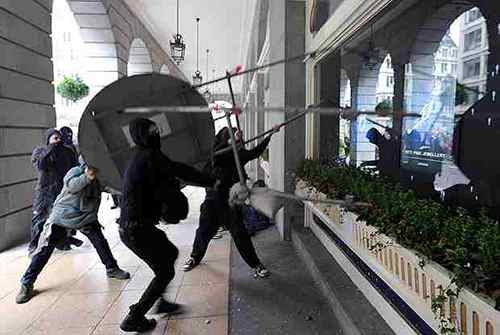 This will only swell the numbers and embolden the rioters to destroy more property. If this happens in a major metropolitan city there will be very few options for those governing these areas. We will see a call into the national guard. This will result in a brief stint of martial law.
Of course, this will not be reported as martial law. Just as the follow up to the Boston marathon bombing was not reported as such. Though, citizens were forced into their homes, given curfew and gun confiscation.
Related: The 6 Golden Rules of Surviving Martial Law
2. The Emergence Of Militant Left-wing Terrorists Against Trump And His Supporters
This one is kind of a cheat as the emergence of some radical left wing groups has already begun. My prediction is that as the year goes on and weather heats up we will see these groups make a transformation from radical left wing protesters to militant left-wing terrorists by the end of 2017.
Three groups come to mind when I think of particulars. Take a moment to familiarize yourself with the following groups. Watch them as the year progresses.
Black Bloc
The Black Bloc is a group born of the Iraq war opposition who made quite a splash during the occupy wall street days. Their claim to fame is the destruction of private and public property with a penchant for the color black. They also played a part in the riots at Berkeley recently.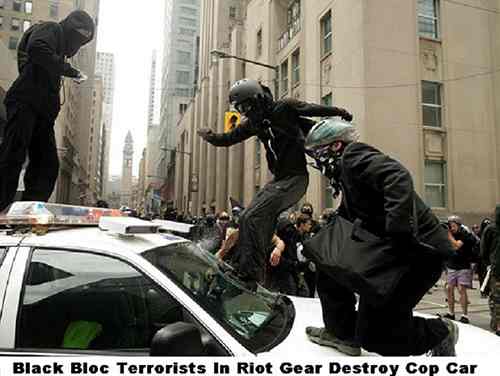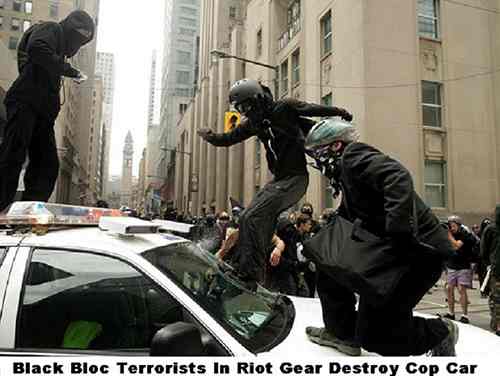 BLM
Whether the Black Lives Matter movement was hijacked by bad leaders or was planning on malicious intent from the beginning is unknown. We have seen them even attack other minority groups for stealing the spotlight.
Though the men who assassinated police may not have been members of BLM they were no doubt influenced by the rising tide of the groups' discontent. I have no doubts that we will see a more militant look from BLM as the year goes on.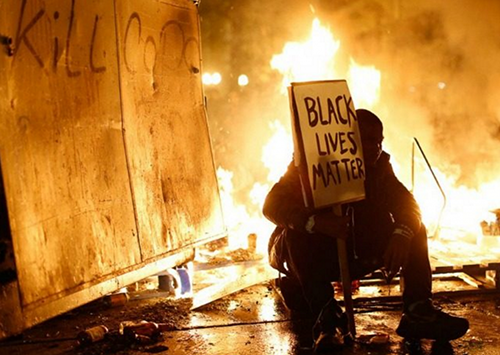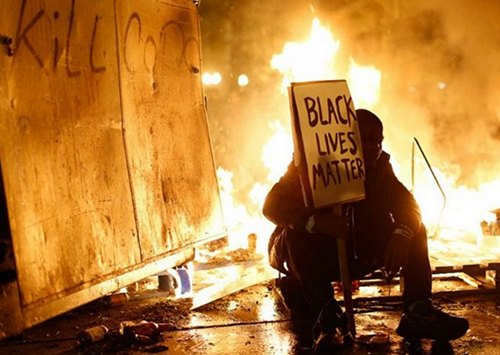 BAMN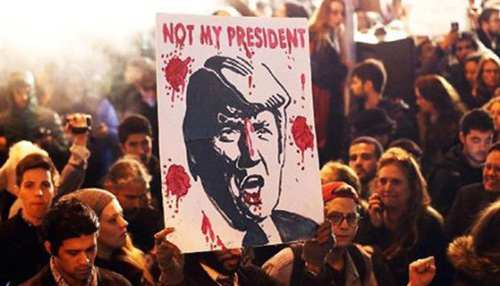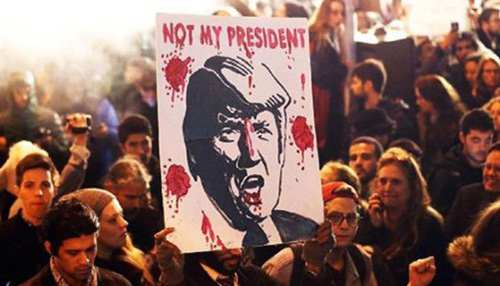 By Any Means Necessary is a strange organization that I have only found out about recently. They are an astounding group that models themselves off the phrase coined by Malcom X. Their tagline is Trump must go by any means necessary. Which, in my opinion, should have them disbanded immediately.
These protesters were also part of those at UC Berkeley and will be big players in the low grade civil war that will carry on in this nation.
3. We Could Even See The Removal Of Our Seated President And Riots Over This As Well
Much talk is given to the threat of a rioting left wing that is unhappy with the president they currently have. That said, if we see the president impeached by anything but the most heinous accusation or worse if we see him removed BY ANY MEANS NECESSARY, i.e. assassination, we could see a fire from the right wing. The right wing of this nation, the nationalist that is thrilled with the outcome could have their own uprising.
Many like to think of this as a mere necessity. Some think of it as blood for the tree of liberty. I think of it as a worst-case scenario. Still, we cannot discount it. People have hatred for the rich man who runs the country and this chapter in American history could end with a terrifying conclusion
The perfect storm would be the convergence of two rioting halves becoming whole and resulting in a serious fight that would be uncontrollable by police. There are people in our midst who are hoping for just this type of result.
The greatest threat facing the us by the end of 2017 will probably be civil unrest. This unrest has the potential to manifest itself in many ways. Get prepared to day. Be ready to hunker down in the case of things like martial law or riots in your area.
You may also like: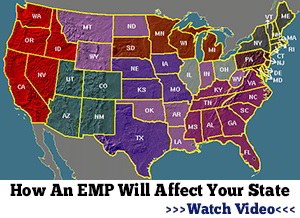 The Best Places in America to Be in The Event of a Collapse
Do You Make These Fatal Mistakes In A Crisis?  (video)
Surviving Martial Law: What To Do If It Hits Your Town
18 Must-Know Hints for Novice Preppers