I can clearly see and feel the moment in my life when I realized just how vulnerable I was to the terrors of the world. I was surrounded by a soggy earth riddled with fallen trees and rush waters. It was the aftermath of a hurricane that battered my community. Outside my four walls was war zone. In stark contrast I watched my beautiful wife cradle my newborn son. He was about 1 month old at the time.
Two massive oak trees had fallen in the road and blocked our route out of the neighborhood. We were low on diapers and formula. We were week to week shoppers and lost everything in our fridge. Thankfully no one was hurt but in my quiet moments I realized the failure in my inactions. I was made completely aware of just how unprepared I was.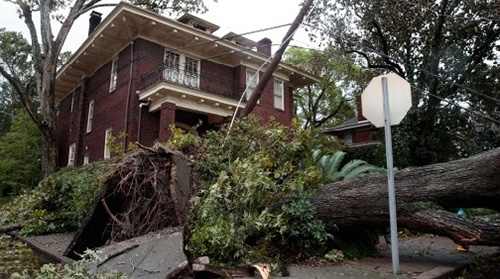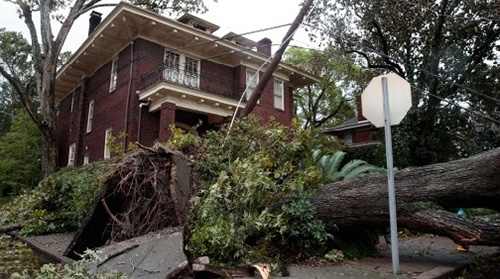 It had been years since I felt such failure. As a father and a husband, I felt like my family was left out in the cold. The very next week I started ingesting tremendous amounts of prepper media. If I could go back in time and talk to my younger self I would offer up the following 18 tips I wish I would have known before I started prepping to a young and defeated James Walton.
Take a moment and peruse these great tips from someone who has walked through the minefield and stepped on a few. Just keep in mind I am on part to step on some more. That is the nature of risk. Make no bones about it. Prepping is a risky endeavor but it's one in which you are given a choice in the risk you take. The future may not afford you such choice.
    1. Everything doesn't have to get done today
It may feel like there is no time but a well thought out plan will get you further, faster. In fact, you will find yourself making rash decisions if you push the pace on preparedness without planning. For every one great prepping site, there are 10 that are just trying to sell you a debit card that turns into a knife, screwdriver, Allen key, water filter and a comb. It will cost 20 bucks and fall apart in a week. So above all, be careful and take your time in the beginning.
    2. Enjoy the ride
You are setting out on one of the most rewarding and brave treks of your life. Prepping won't just make you safer it will also make you better in many ways. Remember that the climb is often more rewarding than the peak.
    3. Don't be afraid to talk about it
There is a lot of talk about OpSec and keeping things "hush-hush". Live honest! The whole point of prepping is to eliminate fear (this is the personal opinion of the author, not necessarily our website's opinion).
    4. Food storage is not exclusive to freeze dried meals
Integrate innovative gardening methods like hydroponics and greenhouse during the winter. Also, consider livestock. Not cows! Try chickens and rabbits.
Related: Top 9 Animals to Raise in a Post Apocalypse World
    5. State run emergency preparedness tax holidays
Once a year we get a tax-free holiday to buy flashlights, tarps, generators, chainsaws and various other emergency preparedness items.
    6. Silver and gold are fun to collect
You may have been terrified into buying precious metals. Concerns about the dollar and the economy can do that. Now take a break and enjoy the beautiful design and look of the silver you are buying.
    7. Babies and pets must be included
Think about food, clothing, water, waste and mobility!
Related: 19 Survival Skills You Should Teach your Children
    8. Give entertainment more weight
Surviving is one thing, but there will be many hours that you will want to fill. This could be cold, west miserable hours. Make sure you have back up electronics, board games and other things your family enjoys.
    9. If you don't train on it, you're not that good at it
When it comes to things like bush craft, shooting or escape and evasion, and your practice consists of reading articles about said topics, you're not that good. Practice!
    10. From scratch cooking is an often-neglected topic
Learn to cook everything from scratch! Cooking is the most neglected skill in our lives. When you become a master at manipulating ingredients you will live a healthy life. There are very real benefits and freedoms that go along with being able to cook.
    11. Sometimes writers can go a little far
Never forget this is business of fear and uncertainty. The further you can be pushed the more you will be hooked. Writers will do what they must do to sell products.
    12. Prepping is a daily responsibility
Do something every day to improve your level of preparedness. This might sound hard but the more you integrate things like fitness and teaching into your preparedness plans the easier it will be.
    13. Grow more food!
Related: Top 10 Foods to Grow for Survival
    14. Study the 1800's and how people lived
They knew how to survive in a world where something like an EMP or nuclear war could thrust us into. They had amazing practices and processes.
Related: 30 Lost Ways of Survival from 1880 We Should All Learn
    15. Your community is everything
Begin to include your community in your moves towards self-reliance. You cannot go into a community meeting talking about martial law; however, you can recruit members in your community by softer means. A great first step will be to start a community garden.
Related: Who Would You Choose as Your SHTF Companion?
    16. There are more of us around than you think
Preppers are everywhere! They just don't talk about or don't define themselves as such. Just think about that for a moment. I have met several in my neighborhood alone.
    17. Some people don't wanna hear it
Some people want to live under the veil and hide from the real threats. Some of it is due to the work, some is due to the bliss they find in ignorance. Don't badger them. Just let them find their way. Be a great example, but not a nag.
    18. Prepping and self-reliance will improve your daily life!
Many of the above listed are solid GOLD! The onset of one's path towards self-reliance and independence or just emergency preparedness is unique. Even with these 18 tips you will still make some tough decisions. Hindsight will always be 20/20. We simply can't prevent that. I will assure you that these tips will give you a leg up on those just jumping without them.
That said, these are just the experiences of one man. If you don't agree with all 18 tips than don't take advantage of them. Everyone's situation is different. These are tips not rules so feel comfortable deviating. This was merely a practice in preventing unnecessary pain and loss of hard earned dollars.
What advice would you give to someone new to prepping?
You may also like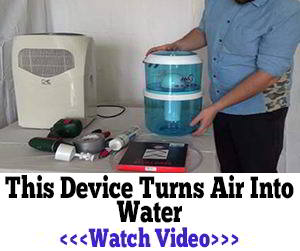 33 Essential Foods to Stock Pile

You Will Not Survive An EMP Without This (video)
What a Prepper Should Do Around The House
15 Common Mistakes That New Preppers Make