We do our best to prepare for the foreseeable future. Sometimes we even consider a future that is shrouded by the unknown. In doing so, preppers and survivalists have adopted the EDC or everyday carry modality that assures we have on hand all the things needed to address a crisis.
We have compiled a list of 12 survival items to carry with you at all times.
Virus Protection
Virus protection considerations are an EDC item that countries like Japan have long employed. During any seasonal disease, the Japanese people wear masks. This is culturally accepted there. It could become more normal here in the States.
Face Protection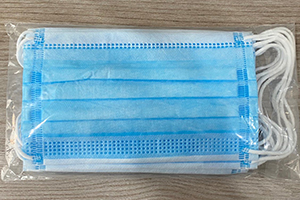 After this pandemic we are going to see more of this in our own culture. Now, you should have a mask both to protect you from outside infection, and as well as to gain access to certain places.
It is likely that you will need a mask to access stores, office buildings, jobs, and state government buildings for months to come.
The 3-ply mask gives you great protection and allows you to slip in an activated charcoal filter. The other important benefit of wearing a mask is that it keeps your hands from your face and out of your mouth.
Hands Protection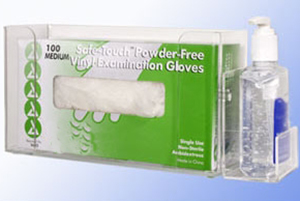 While hand sanitizer might seem like something that has only been used during the virus, it is practical to carry. 80% alcohol hand sanitizer has been proven to protect against the virus.
It has been tough to come by, but we are seeing availability return. Small bottles are perfect to slip into a bag or pocket.
If not managed properly, rubber gloves can be worse than not wearing gloves. They do not protect you, unless you change them often and take them off properly. Still, most preppers have long had rubber gloves near or on their person.
Rubber gloves are most often part of a reasonable first aid kit. You might also carry an IFAK or Trauma Kit that will contain these gloves, too!
If you use them properly, rubber gloves can become a vital layer of protection between you and any germs that threaten to infect you.
Related: Deadly Coronavirus Sparks Pandemic Fears: First US Case Reported
Eye Protection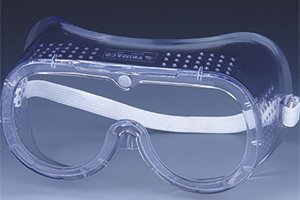 Touching your eyes, itching them, or even getting debris in them can be a serious problem. Eye protection is vital if you are dealing with a virus or disease.
Eye protection is also very helpful if you are dealing with things like a building collapse, high winds or other instances where dust and debris can enter the eye.
Even a simple pair of reading glasses in a hard case can be carried in your pocket or a small bag. If you anticipate being in an area where there are many infected people, lots of germs or the potential for debris and dust, goggles might be worth packing, as well.
Self Defense
There are many less than lethal methods of self-defense. However, a firearm is about the best single item you can carry to defend yourself and your loved ones.
After watching the London Bridge attack in the UK in 2017, where a van of knife wielding maniacs rammed people before emerging from the car and stabbing others, I realized it was time to carry a firearm. We would not be cornered and hacked to death.
Reload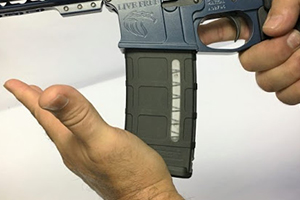 If you do opt for a firearm and carry one that you practice with, than you should also carry a reload for that firearm. This is a magazine that is fully loaded for when you fire all the rounds in your primary magazine.
A reload for a handgun can be stored in a small bag, or even in the pocket of most pants.
Tactical pants are well made and designed for carrying reloads. Some can even carry 30 magazine reloads in the back and side pockets! Not my first choice, but a cool feature. Your reload is insurance so if you miss shots, are attacked by multiple targets or you are dealing with some other unforeseeable circumstance, you have more ammo on hand.
EDC Knife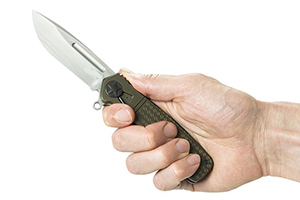 I carry an EDC knife as a self-defense weapon, but I also use it as a tool.
Too many who are devoted to the concept of EDC, using your knife for utility purposes might as well be blasphemy. The argument is that the blade should be untouched and razor sharp, should you need to plunge it into someone.
Though I understand the concept, I still use my knife to cut things and open boxes. At the very least, you should carry a bladed tool as it can be very effective for a number of reasons, self defense being the rarest but most important.
Access
Access is one of the most overlooked aspects of prepping and survival. Access is particularly important when it comes to urban and suburban survival, but you could argue that the concept is important in all aspects of prepping.
At its essence, it is the question of getting in and keeping people out.
Multi Tool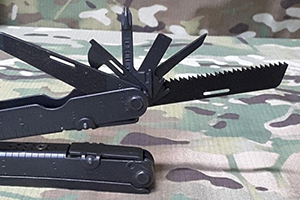 The most notable tool for gaining access, as well as making simple repairs, is the multi-tool. The Center Drive by Gerber is a very interesting design with highly functional and durable tools. It is a tool that has really blown me recently.
Your multi tool will add a second blade to your EDC and give you the option to not use your EDC knife for utility purposes.
Pliers and bit drivers are also important for gaining and restricting access.
Related: 13 Weird Survival Tools Every Prepper Should Stockpile
Multifunctional Utility Keys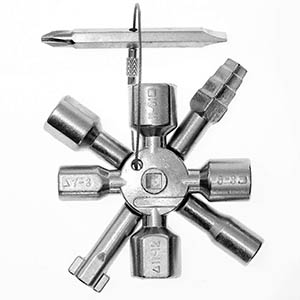 The 11 in 1 utility key is one of the best tools on the market for access.
This is a collection of keys like the sillcock, that can open train and subway cars, open elevators, electronic control cabinets, electric meters and even aid in gas or water supply shut off.
These keys do much more, but those are some of the highlights. This key could be just what you need to have access to clean water in an urban environment, or to shut off gas in a leak. I carry one in my sling.
Lock
Another simple item to carry is a lock. A combination lock is perfectly fine and gives you the ability to turn a simple door or gate into a restricted area. I carry my combination lock mostly for my gym locker, but if needed I have a lock.
Light
Simply put, you gotta have light. As a warehouse inspector, having a flashlight was just part of daily business. However, I quickly realized that with light you can see an entirely different world, even in daytime.
Flashlight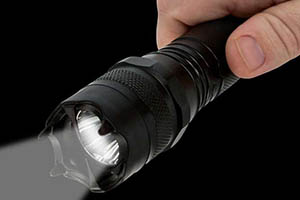 When it comes to an EDC flashlight there are two criteria that you should consider: size and recharge.
Forget about dealing with batteries in your EDC light. About 6 years ago I decided I was going to recharge flashlights only.
USB compatible are the most convenient. They are still powered by batteries, but they are longer term rechargeable batteries. Trust me on this one!
I like a smaller flashlight. I am not looking to thump anyone in the head with my light.
First Aid
We simply cannot talk about survival items to carry all the time without mentioning first aid. First aid comes in handy even when you are not dealing with a survival situation. Sometimes people get hurt or don't feel well and it's good to be prepared for that.
Car Kit
The best thing to invest in is a quality first aid kit for your car. This can be an IFAK, a larger first aid kit or a trauma kit. I have created my own kit by piecing together:
Band-Aids
Pressure Bandages
Sheers
Gloves
Swat T
Activated Charcoal
Rolled Gauze
And some other odds and ends.
EDC Tourniquets
On your person, you might also want to carry a tourniquet. These are specially important implements that can be used to stop serious bleeding. Tourniquets will literally shut off the "valve" that is supplying the blood.
Tourniquets save lives and carrying one, and knowing how to use it, is an important piece of the EDC.
The items that you carry everyday should be tailored to your skills, needs and preparedness goals. Prepping is a very personal undertaking. Don't take my list and make it religion. Rather, use it as inspiration for the development of your own.
I will warn you. Once you get used to carrying survival items, it's hard to go back to the old phone, keys, and wallet program of daily carry.
You may also like: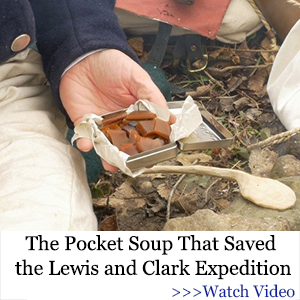 Lost Survival Tips from 100 Years Ago with Illustrations
10 Things Cowboys Carried With Them in the Wild West to Survive  (Video)
The Only Plant That Should Be in Your First Aid Kit
12 Foods I Keep In My Car At All Times