By Claude Davis
Many preppers swear by activated charcoal. Well, why not? It's an incredibly versatile substance. You can make chemical warfare filters with it, use it to purify water and put it on your toothbrush to whiten your teeth. Most of all, though, it's a great addition to any home medical kit.
Activated charcoal can treat a range of problems, particularly digestive ones.
Here are seven of its top medical uses:
Diarrhea
Diarrhea is unpleasant, and even at the best of times a bout of it will make it hard to get on with your life. If it's not the best of times, diarrhea can kill. In fact it's one of the biggest killers in the world – the UN estimate that about 1.5 million people, mostly children, die from it every year. Diarrhea causes dehydration, and if you can't rehydrate fast enough it can end with kidney or heart failure.
In a survival situation there are many things that can cause diarrhea, from dirty water to radiation, and it's often going to be hard to tackle the underlying cause. You can deal with the symptoms, though. Six times a day, mix a tablespoon of powdered activated charcoal into a glass of water and drink it. This will reduce or stop the diarrhea, preventing dangerous fluid loss.
Some people will suggest a charcoal poultice applied to the stomach. Don't do this; it's magical thinking and won't have any effect. Charcoal is a well-proven remedy for diarrhea, but it needs to be taken internally.
Related: 5 Home Remedies for Diarrhea
Poisoning
The secret to activated charcoal's effectiveness is its ability to soak up huge quantities of other chemicals. That makes it an obvious choice for treating cases of poisoning, and it can be very good at this. Poisoning is always a danger, especially if you have young children – no matter how careful you are, there's always a risk they'll manage to get at something toxic and drink it. Adults are at risk too, though, especially in an emergency situation. What if an industrial accident contaminates your water, and you realize the problem right after drinking a big glass of it?
Charcoal can't do anything about poison that's already been absorbed into your body, but it can soak up any that's still in your stomach. If you do that, the poisoning won't get any worse and you can get started on treating the existing symptoms. If you start the treatment as soon as you realize someone's drunk poison you might even prevent symptoms altogether.
To treat poisoning, take four to six activated charcoal capsules or a tablespoon of charcoal as soon as possible, then repeat the dose every ten minutes until you can get medical help or the symptoms start to disappear. Capsules are better for treating poisoning, as all the charcoal will get to the stomach quickly. If the patient swallowed a corrosive liquid, like bleach, powder is best.
Related: 23 Medicinal Plants the Native Americans Used on a Daily Basis
Insect bites and stings
You don't have to swallow poison for it to get into your body; there are plenty of insects and spiders that will be quite happy to inject some for you. Most of the time that's just irritating,  but some insect stings can be incredibly painful – anyone who's had a run-in with yellowjackets knows this – and there are a few spiders whose bite can be lethal. Any pharmacy will sell you a range of products designed to reduce the pain of bites and stings – but only activated charcoal will actually remove poison from the bite. If you apply it to the affected area, its natural absorbency will draw poison out through the puncture; you won't get all of it, but the more you remove, the less the effects of the sting will be.
It's easy to make your own charcoal-based anti-sting balm, but if you don't have any, plain powdered charcoal will also work. Just place about half a teaspoon on the bite, then cover it with a Band-Aid to hold it in place. It doesn't take much charcoal; the important thing is that it's in direct contact with the site of the sting.
Gas
Intestinal gas can be amusing – it's a popular subject of schoolboy humor. It can also be irritating and embarrassing for the sufferer. If there are a few people living in a cramped emergency bunker it can be pretty irritating for everyone else, too.
Gas is caused by chemicals in the intestines, and charcoal can absorb them. One or two capsules, or a teaspoon of powdered charcoal, will usually be enough to resolve the problem. It sounds minor, but it can make a big difference to the air quality in your bunker, Nobody wants to be permanently surrounded by stale bowel gas.
Related: The Hidden Truth About Taking Expired Medications
Bowel disease
There are a few bowel diseases that can make life very unpleasant for sufferers. Crohn's Disease, ileitis and ulcerative colitis are all nasty conditions that can be miserable to live with. Activated charcoal can't cure them, but it can reduce the inflammation that causes much of the discomfort. If you regularly take charcoal you can reduce symptoms, making it much easier to get on with your life.
The easiest way to use charcoal for bowel disease is to just take one or two capsules, or a teaspoon of powder, with every meal. This will give it a chance to draw out the toxins that cause inflammation, which will then be carried out of the body.
Dental infections
Dental problems can cause absolute misery – and, if you can't get to a dentist, there isn't a lot you can do about them. The good news is activated charcoal can help reduce the pain of some of the worst conditions. If you have an abscess, for example, the charcoal will draw out some of the inflammatory agents from it, reducing the swelling and alleviating the pain.
To treat dental problems make a poultice from charcoal powder wrapped in a piece of sterile, tightly-woven cloth. The thinner the cloth, the better. Hold it in place over the abscess until the swelling starts to go down. A charcoal poultice will also reduce the pain from a broken tooth.
Related: Dental Care after SHTF
Heartburn
Acid indigestion won't kill you, but it can feel like it's going to. It can even be mistaken for the symptoms of a heart attack. It's caused by too much acid in the stomach, which then escapes up into the esophagus. Common symptoms are pain, vomiting and a loss of appetite. Long-term the best way to avoid it is to watch your diet, don't over-eat and don't drink too much fluid with meals, but that's not a lot of help if you're suffering now. Time for activated charcoal to rescue you.
A tablespoon of charcoal will absorb excess stomach acid, quickly relieving the symptoms. It's better to use powdered charcoal to treat heartburn; capsules will dissolve in the stomach, but powder will also help soak up any acid that's already escaped into the esophagus.
You may also like: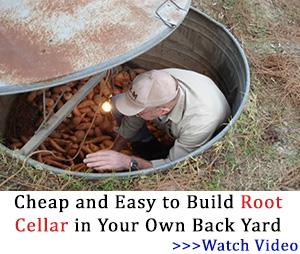 Lost Remedies from Our Forefathers
DIY Step BY Step Guide To Making Activated Charcoal (Video)
30 Supplies for Pandemic Survival
Black Seed; The Remedy For Everything But Death
What To Pack In Case of A Nuclear Attack